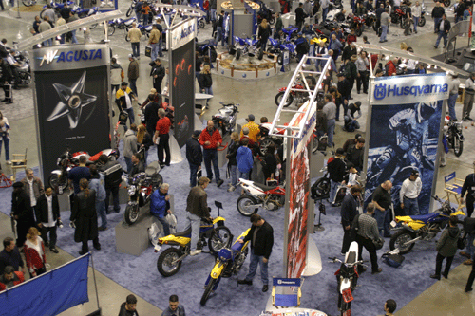 Plans are in full swing for Advanstar Communications 27th annual Cycle World International Motorcycle Shows (IMS) presented by Toyota. The series will begin its 13-city nationwide tour on October 26, 2007, in Phoenix at the University of Phoenix Stadium and concludes February 10, 2008, in Chicago, at the Donald E. Stephens Convention Center.
The Cycle World International Motorcycle Shows provides enthusiasts an up-close look at more than 800 new model street bikes, dirt bikes, cruisers, ATVs and watercraft from major manufacturers, as well as new concept bikes, vintage bikes, OEM sponsored demo rides and more.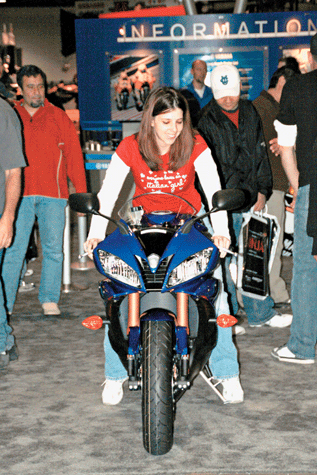 The 2007-2008 Cycle World International Motorcycle Shows Presented by Toyota schedule is as follows:
October 26-28, 2007, University of Phoenix Stadium, Phoenix, AZ (Held in conjunction with the 4th Annual Big Twin West custom bike trade show)
November 2-4, Reliant Center, Houston, TX
November 9-11, Fort Worth Convention Center, Fort Worth, TX
November 16-18, San Mateo County Expo Center, San Mateo, CA
November 30-December 2, Qwest Field amp; Event Center, Seattle, WA
December 7-9, Long Beach Convention Center, Long Beach, CA
December 28-30, Jacob K. Javitz Convention Center, New York, NY
January 4-6, 2008, Rock Financial Showplace, Novi, MI
January 11-13,Washington Convention Center, Washington D.C.
January 18-20, Georgia World Congress Center, Atlanta, GA
January 25-27, IX Center, Cleveland, OH
February 1-3, Minneapolis Convention Center, Minneapolis, MN
February 8-10, Donald E. Stephens Convention Center, Chicago, IL
"For more than 25 years we have been bringing the worlds largest motorcycle show series to enthusiasts across the country," said Group Show Director Jeff DEntremont. "Our commitment and ability to deliver a quality experience and to provide a platform to showcase the latest the industry has to offer is unparalleled and were extremely excited about the upcoming season and what we have in store for our guests.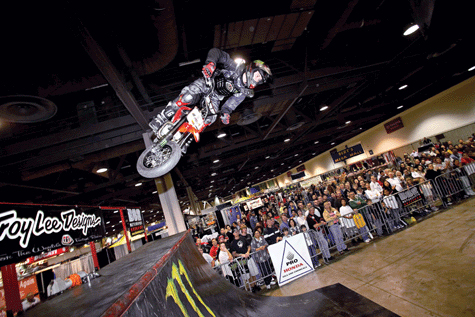 For the 15th consecutive year, Cycle World magazine is the title sponsor for the series, and leading manufacturer Toyota will return for the tenth year as presenting sponsor. For more information, call 800.331-5706 or visit MotorcycleShows.com.