When it comes to shielding hands and legs from cold air, most motorcycle riders think of
heated gear
. But if you're looking for cold-air protection free of batteries and wires, check out this new product from Leader Motorcycle Accessories.
Desert Digits Hand and Leg Protectors attach easily to any round bar on a motorcycle—no tools required. With their convex, elongated shape, the guards are designed to funnel air away from a rider's hands and legs, keeping cold air, rain, bugs, and flying rocks at bay. The stainless steel, chrome-plated shields rotate freely and detach easily. Simply position them where you need them before your ride, and slip them into your saddlebag after.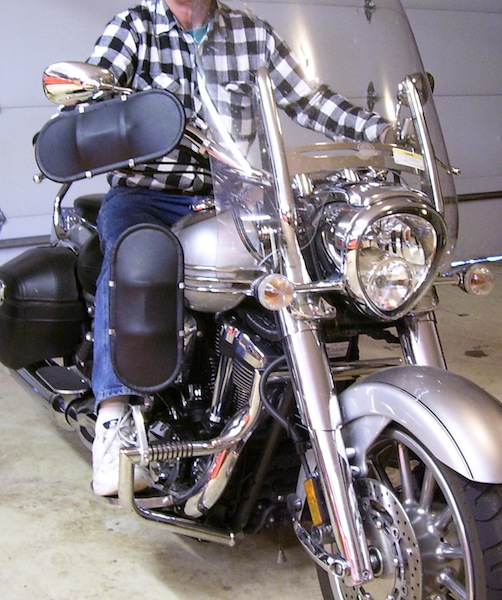 WRN readers can enter a drawing to win a free pair of Desert Digits by placing an order before the guards start shipping in early March. If you're the winner, Leader will refund your purchase and send you a free pair. You can also enter the drawing by visiting the company's kiosk at any of the International Motorcycle Shows or at Daytona Bike Week.
Discount for WRN readers: Use the following codes to receive discounts on Web or phone orders.
Take $15 off one pair by using code DIG1 at checkout.
Take $40 off two pairs by using code DIG2 at checkout.
Take $20 off Desert Digits and Desert Dawgs Rain Guards by calling Leader directly.
For more information or to order, visit DesertDawgs.comor call 800.828.0844.
Related Articles