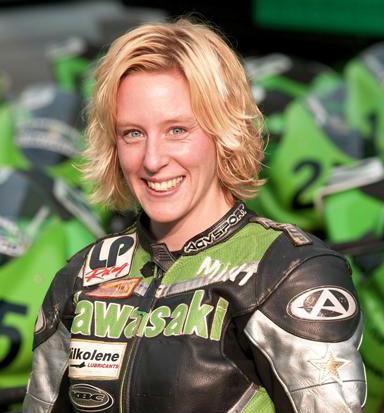 Kawasaki is sponsoring Canadian road racer Misti Hurst, who will ride a California Superbike School-sponsored Kawasaki Ninja ZX-6R sportbike in several upcoming AMA Supersport races. She will make her debut this weekend at the Kawasaki AMA Superbike Showdown at Sonomas Infineon Raceway.
Hurst, who joins Kawasaki-sponsored Jessica Zalusky on the AMA circuit, is a late-comer to roadracing. She learned to ride at age 24 turning her vocation into a full-time position with Keith Codes California Superbike School.




Having completed all of the preparatory courses offered by Code, Hurst enrolled in the professional coaching courses and will be actively involved at more than 70 California Superbike School dates in 2007. "Misti Hurst is a very talented rider, a real competitor and competent in every area of her life that I know of," said, Keith Code, owner of the California Superbike School. "She has been coaching with the California Superbike School for the past three years where we have seen her riding improve tremendously. We are very excited and pleased to see her take her racing efforts to the AMA this season and are behind her 100 percent."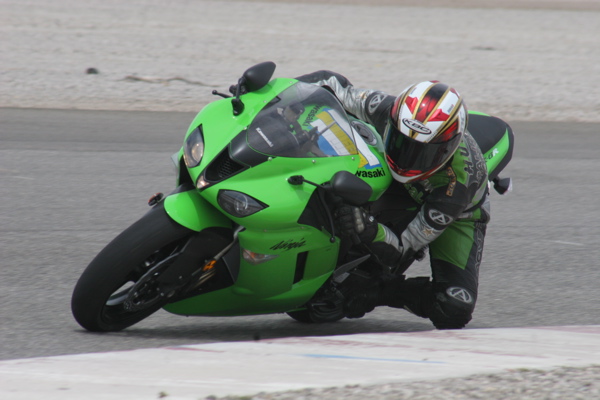 "Im thrilled that Kawasaki and the California Superbike School have given me the opportunity to participate in some of the AMA races this season," said Hurst. "Im amazed this dream is coming true."
The dream for Misti began shortly after she took to the competitive scene in earnest in 2001. Her first victory came in a Westwood Motorcycle Road Racing Club 650 Supersport Twins event at British Columbias Mission Raceway Park. She followed that win later in the season with another victory and a second place finish, putting her atop the seasons final standings. She also closed out that season with a 10th place overall finish in the Washington Motorcycle Road Racing Association.
Hursts tenacity and interest in the sport drove her to compete against male racers in the Parts Canada AM 600 Nationals in 2006, and by anyones standards, it paid off. She placed ninth overall for the series, and gained attention as the top female racer on the circuit.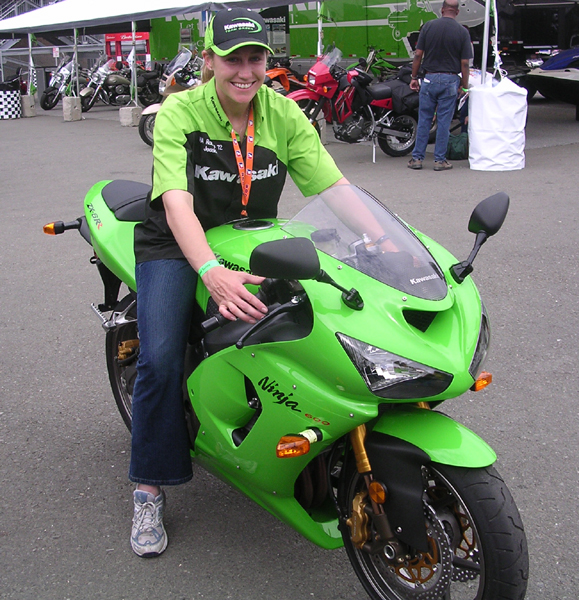 Jessica Zalusky, from Prior Lake, Minn., became the first Kawasaki-supported female road racer, and is currently riding a Ninja ZX-6R in AMA Supersport competition. She is a popular personality in the paddock and is an inspiration to female riders with both her on-track performances and her media appearances focusing on the growth of women in motorcycling.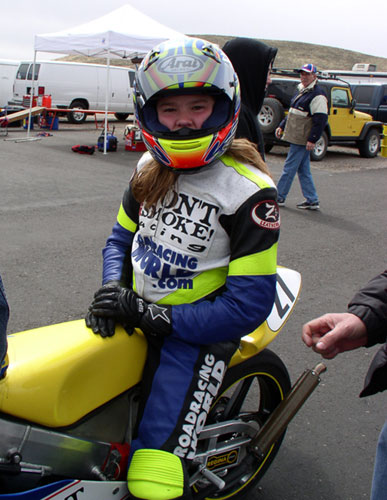 Elena Myers, the 13-year-old phenom roadracer from Discovery Bay, Calif., is the youngest in Kawasakis trio of female road racers. However, that fact doesnt stop her from being blazing-fast every time shes on the track. This top-notch student and activist who supports the "Kids Dont Smoke" program, will compete for Kawasaki Team Green in WERA West and selected AFM series events in 2007. Elena began racing pocket bikes and progressed to 125cc GP machines prior to earning official support from Kawasaki.