Riders of Kawasaki (ROK) members can enjoy the benefits of a partnership with the Medical Air Services Association (MASA) thanks to a new agreement. If a MASA member has an accident or becomes ill, arrangements will be made for emergency air transportation to the nearest appropriate medical facility. "MASA provides ROK members with yet another industry leading service to help assure them safe, confident and hassle-free motorcycle experiences," said ROK Club Coordinator Derek Natvig.
MASA benefits (not including closed course competition) cover emergency and commercial air transportation, ground ambulance, repatriation/recuperation, return transportation, non-injury transport, escort transportation, minor children/grandchildren return, vehicle return including motorcycle, mortal remains transport, organ retrieval, organ recipient transport (does not include closed course competition).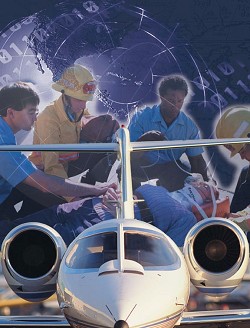 ROK members can join MASA for $45, a discount on the $60 enrollment fee. The annual fee for an individual membership is $240 and $360 for a family membership. MASA members receive all 12 MASA benefits in the companys coverage area: the U.S., Canada, Mexico, the Caribbean, the Bahamas, Bermuda and Turks and Caicos. Optional worldwide trip coverage is available at a discounted price for MASA members. Emergency toll-free telephone numbers are imprinted on the back of a wallet-sized membership card for easy reference.
Riders of Kawasaki (ROK) membership is open to all motorcycle enthusiasts aged 16 and older and provides opportunities to ride, meet other people who have similar interests and other benefits. ROK members who would like to enroll in MASA can call 866.781.8162 or send an email to kknap@mediairservices.com