The Chopper Chick Crew, a dedicated group of female bike builders, will assemble "The Pink Ribbon Chopper" in front of a live audience during Daytona Bike Week, March 3-11. This is the teams first time in Daytona after having a succesfull all-women bike build last summer.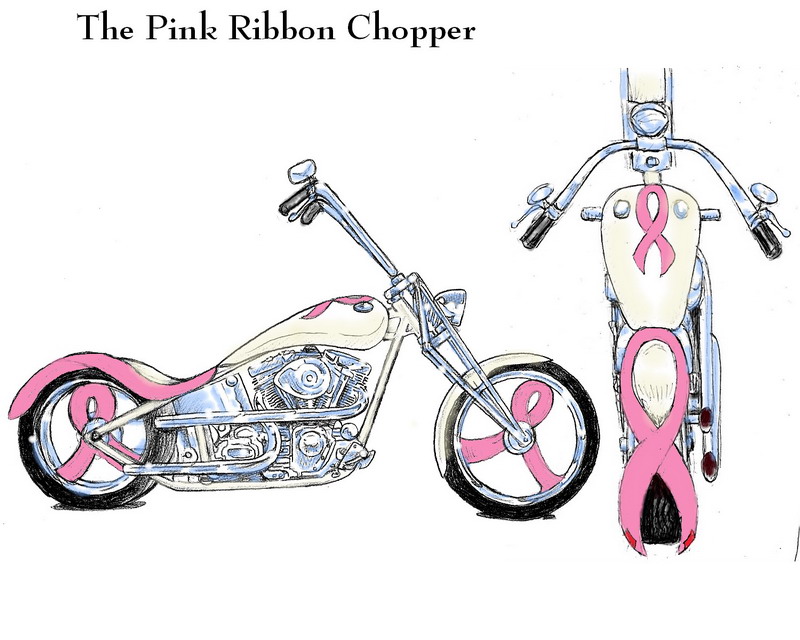 "We decided that it was time for women to make their mark in the motorcycle industry and what better way than to build a bike for a cause that touches almost every woman in some way," said Athena Ransom of Vagabond Choppers. "We hope to raise awareness of breast cancer as a disease and empower women to realize their dreams."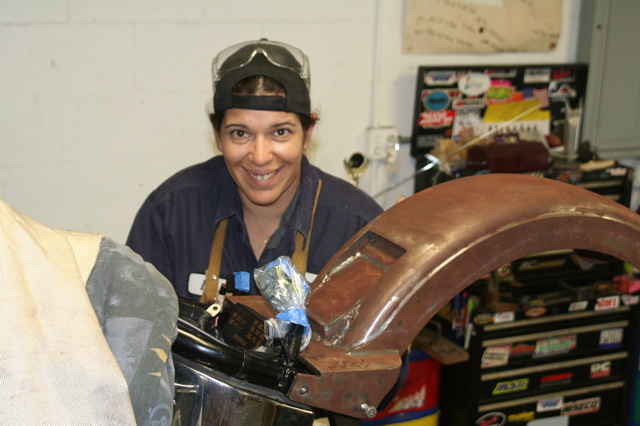 Athena (pictured in the photo at right) will be joined by fellow Chopper Chick Crew members JoAnn Bortles of Crazy Horse Painting, Jayme Gray of Pussycat Choppers, Katie Putnam of Mitch Bergeron Customs and Sarah Lyon of Magnum Cycles.
The Daytona International Speedway and the International Master Bike Builders Association will host the "The Pink Ribbon Chopper" build. The Chopper Chick Crew will start working on the bike at 10 a.m. in front of a live audience on Builders Row at the Speedway and will put it together in eight hours or less. The event is scheduled for Thursday, March 8.
"The Pink Ribbon Chopper" will be donated to the National Breast Cancer Foundation for fund raising. The mission of the Foundation is to save lives by increasing breast cancer detection awareness through education and testing.