Five women involved in motorcycle building will gather Sunday, August 20 for Fat Fest 2006, a motorcycle event taking place at the Fatman Inn in Gurnee, Illinois. The women will join forces to create a one-of-a-kind motorcycle to be raffled off with proceeds going to a breast cancer charity.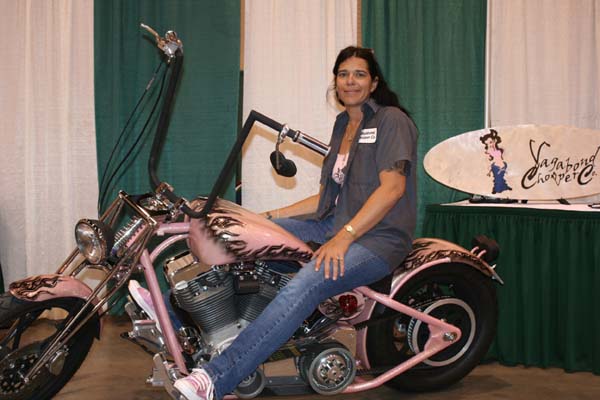 This is the first time five women in the motorcycle industry will put their hands and heads together to build a bike in a day. The women are: Athena Ransom (aka "Chickie"), builder and owner of Vagabond Choppers; Shorty, builder and owner of Shorty Inc.; mechanic and photographer Sarah Lyon; JoAnn Bortles, painter and owner of Crazy Horse Painting,; Motorcycle Mechanics Institute (MMI) graduate Katie Putman now working at Mitch Bergeron Customs; and recent MMI graduate Jayme Gray of California.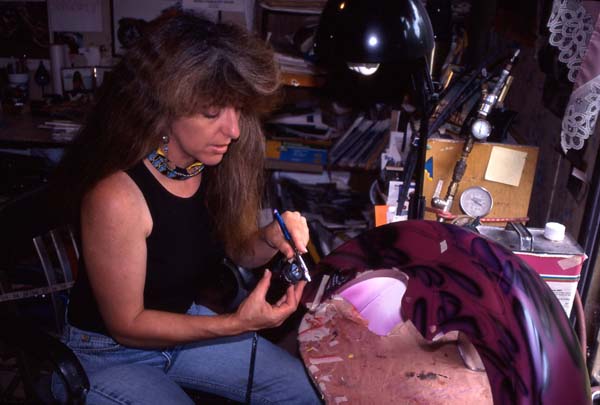 Gina Woods of Open Road Radio in Chicago and Jeff Starke of the International Master Bike Builders Association will emcee this historic event. There will also be lots of vendors displaying their goods and a ride-in bike show. Starke and his crew will judge the bike show with trophies and prizes to be awarded to the winners.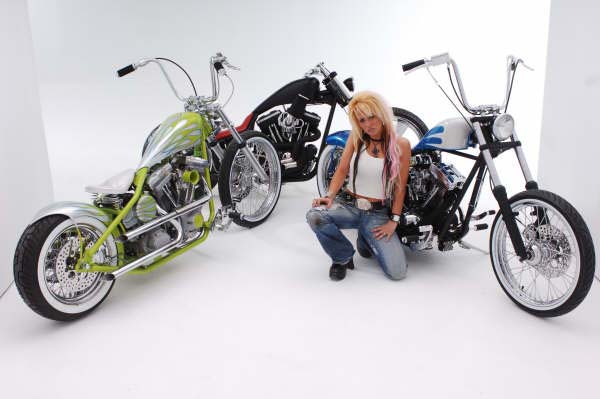 "Goin South," a Midwest band favorite among riders, and "Cat Fight" an all-female band will rock the place all da.y
The Breast Cancer Awareness bike will go on tour the rest of this year and early next year to be raffled off in spring 2007 at Daytona Beach Bike Week. A video will be shot of the build on August 20th and then replayed at each tour location. For more information, visit OpenRoadRadio.com.