"Sturgis or bust"thats been my August motto for a lot of years. I do this trip every summer regardless of how busy or broke I may be. But then, I am a family-oriented Minnesota girl living as an adult orphan in L.A. I have to visit my family at least once a year in Minnesota, so I am not sure if family is why I go to Sturgis every year, or if Sturgis is why I visit my family every year. But if you are going to visit the Midwest, August is about as good a chance of good weather as you will get.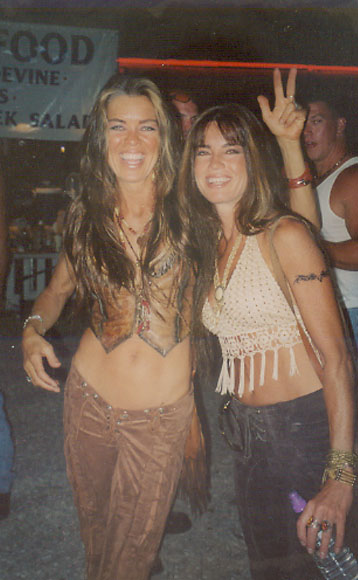 Even more convenient for me, my artist uncles family has a horse ranch in Hotchkiss, Colorado. And my little brother is raising his family in Lander Wyoming, where he is a deputy sheriff. So, with the exception of my first night out, Ill stay with family for the first five days. In between 10 hour-a-day rides, Illtake a few days off to ride horses, float on ponds, shoot guns, go fishin, shop at tradin posts and junk stores, visit the grave of Sacagawea, and visit with my family.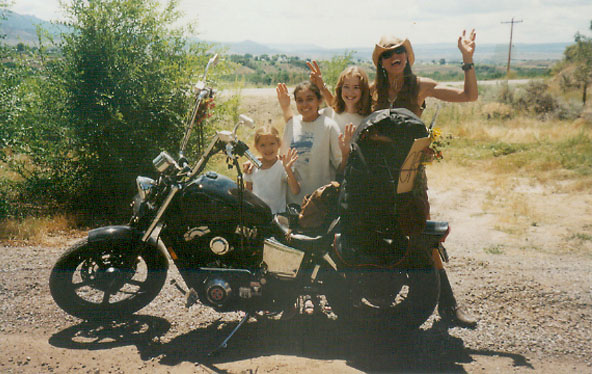 In direct contrast to the chaos of Main Street in Sturgis, this is always a therapeutic journey for me. When people see a Sturgis documentary, they get the impression that it is just a big Mardi Gras party in the Black Hills. One big difference is that when bikers from all over the country go there, they go on motorcycle and experience our country and Mother Nature in a uniquely fundamental way that slows them down, and forces them to think, feel, and smell life.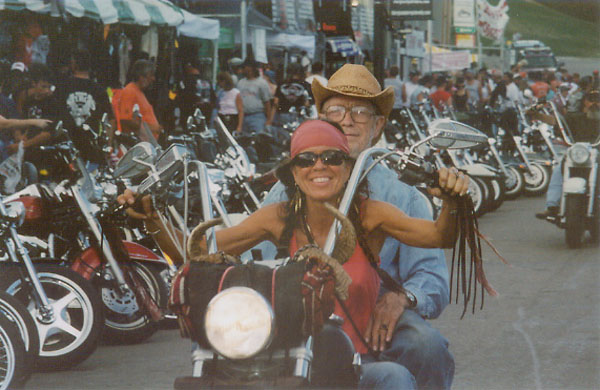 I have come to look forward to this time as a retreat of sorts – a yearly opportunity to clear my mind, and reconnect with myself. Regardless of what your beliefs are, it is almost impossible to ride across America to the gathering of the worlds largest motorcycle pow-wow, and not be moved. From the Pacific Ocean, I cross the red cliff deserts, through the Rocky Mountains and canyons. Hawks soaring overhead, deer and antelope graze in fields along the roadside. The colors from sunrise to sunset, playing off fields of wheat and sunflowers. This is what I live and ride for. To talk to God, and to talk to myself.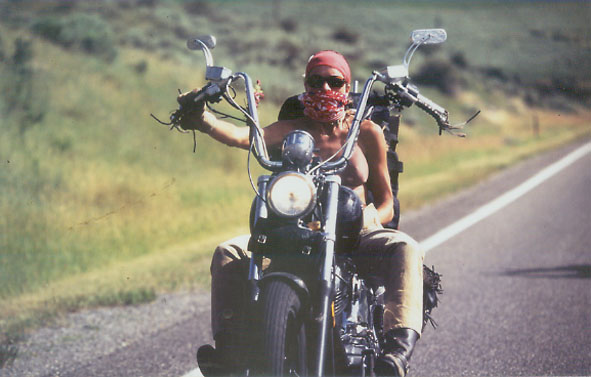 With daily routines left behind, and a cell phone that is worthless outside city limits, it is the perfect opportunity to evaluate ones current life situation. Do I like where I am this year? I make my New Years resolutions every August. For me, a long road trip is the perfect time of year to begin change ona habit that might not suit me any longer. Breaking the pattern is the first step, and a long road trip usually breaks daily patterns.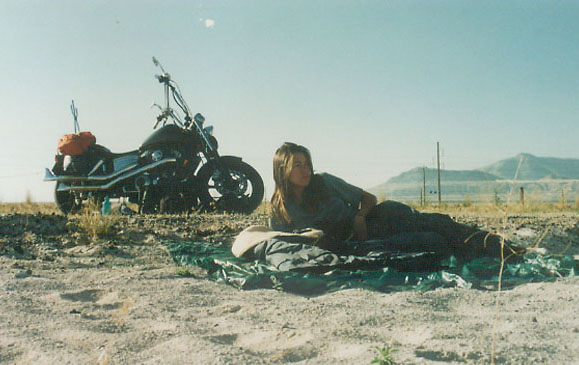 I always desire to be a better person tomorrow than I am today. I think we all do.But desire alone does not change make. You still have to do the work, and most of us need a kick start! This journey is my annual kick start. This year I amkicking caffeine…again. I gave up caffeine years ago, but then I gave up giving it up. I LOVE a venti non-fat cappuccino. I crave Diet Coke on the rocks. Then I need Excederin PM to shut the lights out. So I am kicking caffeine and Excedin PM this summer, and it wont be pretty. So if I seem ornery in Sturgis, just tell me to get to Starbucks for a fix!
For me, Sturgis is about connecting. I see a really sad thing happening all around me. Whether its expanding technology, or drugs and alcohol, I see people connecting less and less with themselves, with each other, and with nature and our environment. And so you ask, why would I head to Sturgis, which is viewed as a big drunken biker party, for connection? Oh my friends, because it is SO much more! The Black Hills are a truly magical, spiritual, energy-charged place. And yes, if you want to party until you puke, that is most certainly available. But bikers are a very diverse group of people, and I think we all share a love of freedom, the open road, Mother Earth and nature.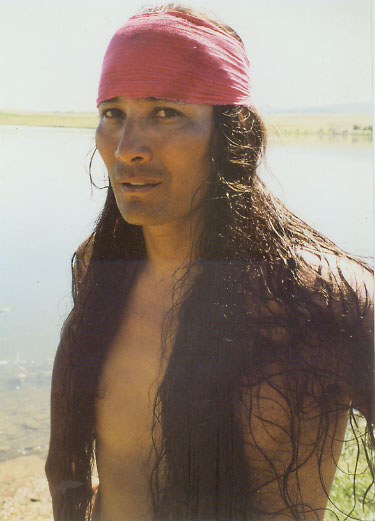 I have traveled the world over, and I can tell you this: I have met some of the most interesting, intelligent, honest, funny, fun, good and real people in Sturgis. I met the love of my life in Sturgis. In a sea of badass bikers in black, I looked up to see a Native American named Anthony in long braids and moccasin boots. And as cool as you want to be when you see someone you desire like that, when I opened my mouth, "Will you marry me?" isall thatcame out. Luckily for me, he said, "Yes, yes I will." And as sad as it is that he is no longer on this planet, his spirit shines down on me in the Black Hills and warms me like the brightest rays of sunshine. His spirit is stillalive there in everything I see and do.
The Black Hills have so much to offer no matter what style of biker living you do. When I first startedmigrating to South Dakota, I went with a group of Minnesota friends. We camped at Moonies Hog Farm 30 miles outside the town in a quiet setting on a beautiful little stream. Wed go into town to do Main Street for a few hours, but we spent most of our time exploring all of the incredible roads through the hills, and sites, wildlife, and places along the way. We rode Needles Highway, the Wildlife Loop, and ventured west to Devils Tower just over the Wyoming border. We visited the Crazy Horse Monument and Mt. Rushmore, Bear Country, and the Wild Horse Sanctuary south of Idaho Springs. Ive spent countless beautiful days at the waterfalls in Spearfish riding those canyons, hiking the trails at Bear Butte where the buffalo roam,and skinny dipping in the lake. Most of these places I revisit every year.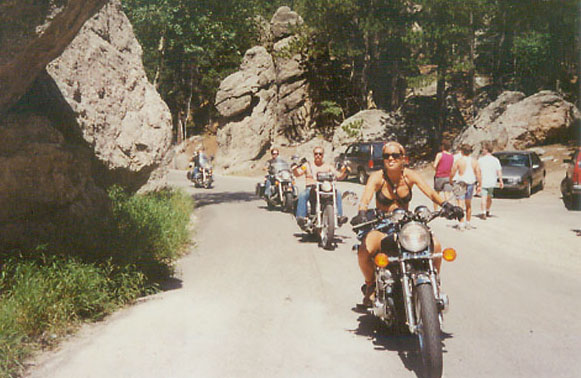 Crazy Horse is a work in progress, and will be our countrys most magnificent monument. Bear Country has hundreds of black bears, timberwolves, big horn sheep and their babies roaming freely in an area you can drive through in old rented station wagons. And I never miss taking some flowers out to Wild Bill and Calamity Jane on Boot Hill in Deadwood. I like to pay my respects to the outlaws andwarriorswho roamed these hills long before our time. They lived by their own law … outside the law, something we bikers have come to respect, and sometimes emulate!
One new, exciting thing I have for the road this year is music. I have always wanted music to match the mood on my motorcycle. But for most of you who have tried it, you know how hard it is to hear music above the sound of your motorcycles engine and the wind. This year, Beth Orliss from "Hearing Dynamics" custom-made me a head set that is molded specifically to your ear. It fits snug and farther into yourearthan generic headsets. It therefore keeps out the wind, and the exterior noise, and all you hear is your favorite music, on your favorite road! What could beat John Denver when youre riding throug the Rocky Mountains? Whoops! Am Irevealing my sappy 70s style again? OK. Pick your own song!
So, this year I am Sturgis bound alone. Got the motorcycle serviced, paid the gardener and the dog sitter. Paid the health insurance and the motorcycle insurance. The other bills will probably still be waiting here for me when I return. Got the rain gear, the cowboy hat, the chaps, and the fringe halters. Im off to find my husband! Dont you laugh at me! Im sure stranger things have happened in Sturgis!
To see more of Betsy, visit her Web site at BetsyHuelskamp.com.