Kawasaki will offer an all-new, state-of-the-art Premium Audio System on its Vulcan 1600 Nomad touring model this fall. This new system will incorporate XM Satellite Radio as an option. With this offering, Kawasaki becomes the first Japanese manufacturer to add XM to a touring bike.
Customers will be able to tune into more than 170 XM channels of music, sports, talk, news, and entertainment. Kawasaki motorcycles sold with XM radios installed will offer three-months of complimentary XM radio service. "Kawasaki buyers will now be able to enjoy XM, the greatest variety of entertainment on the radio, on the road," said Joe Verbrugge, XM senior vice president, automotive accounts and international operations. "Kawasaki customers can now hear commercial-free music, live sports, breaking news, or traffic and weather reports for major cities on XM, wherever they travel from coast to coast."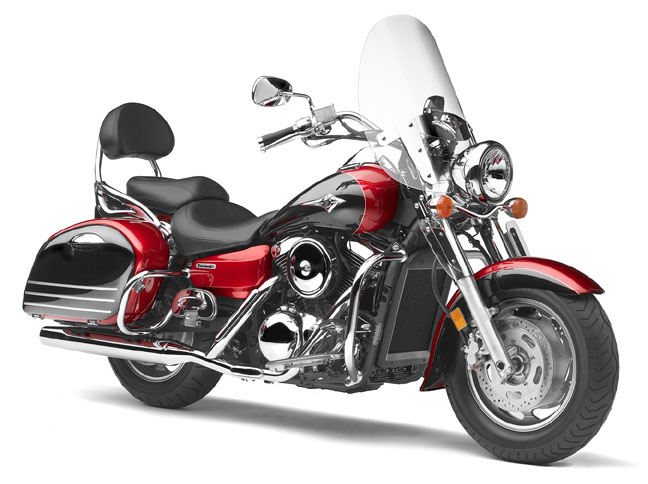 Jim Williams, senior manager of accessories at Kawasaki Motors Corp., USA adds "This Premium Audio System is a high-quality system built to Kawasakis specifications designed to greatly enhance our customers ownership experience. As the pioneer in satellite radio, XM represents a terrific value-added feature to the system."
XM is available in 140 models of new cars, trucks, and motorcycles for 2007. XM has more than 8.2 million subscribers across the continental U.S.