Twelve new members are now part of the Motorcycle Hall of Fame. They were inducted during an evening ceremony held in Columbus, Ohio, on Saturday, October 6, 2007. Rex Beauchamp, Bob Greene, Pat Hennen, Professor Harry Hurt, Mike Kiedrowski, Sammy Miller, Trampas Parker, Derek and Don Rickman, Orie Steele, Sr., Billy Uhl and Ed Waldheim are the newest additions to the Motorcycle Hall of Fame.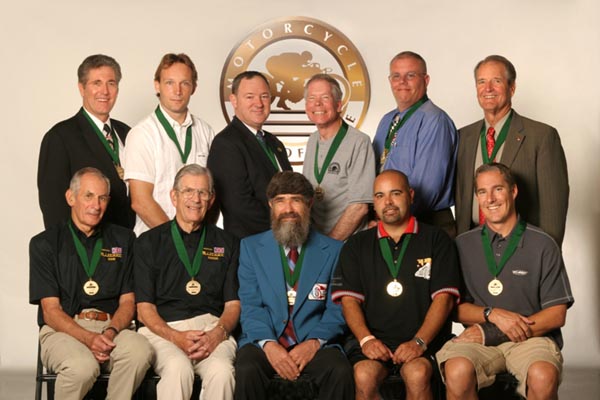 Mark Blackwell, Vice President of Victory Motorcycles and International Operations, Polaris Industries, served as the events emcee, presenting each inductee, or the representative of those who could not be present, with the distinguished gold Hall of Fame medal.
Families, friends, industry peers and past Hall of Fame inductees were present to celebrate the newest Hall of Famers, making the evening a night to remember. Noted Stan Simpson, Chairman of the American MotorcycleHeritage Foundation Board of Directors, "The class of 2007 features racers, designers, a pioneering academic and a tireless activist. I am proud to welcome them to the exclusive Hall of Fame community."
Prior to the Hall of Fame induction ceremony, the Motorcycle Hall of Fame Museum hosted its Sixth Annual Concours dElegance. More than 130 of thecountrys finest motorcycles filled the Museum grounds in Pickerington, Ohio, for the event. The Jim Davis Best in Show award went to Peter Calles for his 1971 MV Augusta 750.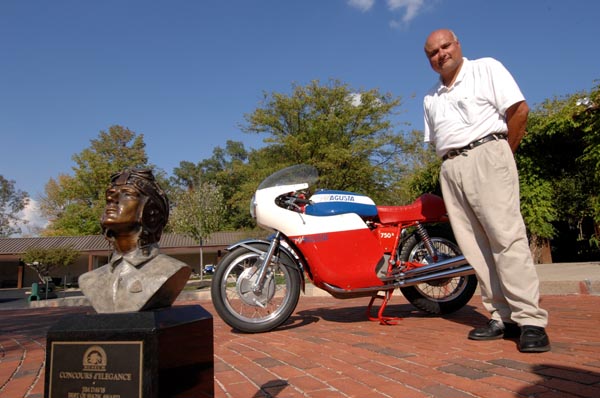 In 2008, Hall of Fame weekend will be held October 3 and 4. The event is a unique opportunity to mix and mingle with the legends of motorcycling and hear their stories first-hand. For more information, visit MotorcycleMuseum.org.