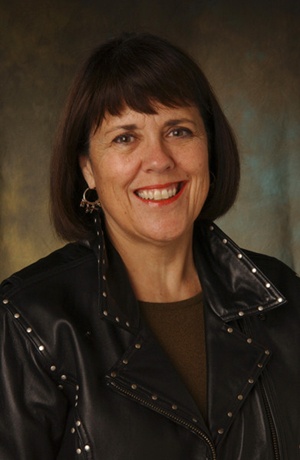 Kathleen Lawler celebrates 35 years with Harley-Davidson in August. She graduated cum laude with a Bachelor of Arts in Management and Communications from Alverno College and later completed advanced training at the Harley-Davidson Leadership Institute and the Center for Creative Leadership. In 1995 Kathleen was awarded the Medal of Professional Distinction from Alverno. Kathleen is a past board member of the U.K. Motorcycle Industry Association. In 1990 she was the first woman ever to address to the Yale Management School.



What does your job entail?
My group is responsible for a number of different communication at the company. They include investor communication, public relations, product communication, employee communication for our 10,000 employees around the world, all of our electronic communication like our Web site, and corporate communication.
What did you start out doing at Harley-Davidson?
I was a gal Friday. A gal Friday does anything shes told to do basically.
Was it a temp position?
No, it was a full time position, but it evolved into an assistant for the advertising manager. I did odd jobs for her. It wasnt called marketing in those days. It was called advertising and promotion. I did clerical work. I was a fairly good writer so I developed my writing and started writing for the Enthusiast magazine. I had a lot of drive so I kept begging for new things to do and new ways to improve myself. I had a new job about every year and a half to two years and built my career that way.
I spent some time in Europe. I was Vice President and Managing Director of the United Kingdomand did that for a couple of years. I worked on a team developing a long-term 10-year strategic plan for our business in Europe. I was there for 5 years. It was very exciting.
In your 35 years at Harley-Davidson what do you feel is your biggest accomplishment?
So much of what Ive done because of the nature of the kind of work Ive done is team work and collaborative work, so I think the development of the European strategic plan (it was a team of 5) was a very important accomplishment in that it set the tone for what we have done in Europe since.
One of the most valuable things I did was I was the first expatriate employee. I was the first one from the company to go to a different part of the world and do deep dive and learn all about it and bring that knowledge back to the United States to help the rest of the organization understand what the issues are there from product to dealers to customer relations and how we bring the Harley-Davidson experience to Europe.
I was very much involved, but not me alone, in taking our extremely traditional bad boy image from the 60s and 70s and flipping that into an asset. Thats something else Im very proud of, but I would never take sole credit for it.
How long have you been riding and what do you ride?
Ive been riding off and on for more than 20 years. I did take a major hiatus and took time off from riding when my so was born. This was after I got home form Europe. I currently own a Dyna Low Rider and V-Rod.
As an observer of the motorcycle industry for the last 35 years, identify one trend or shift thats been pretty significant.
There are so many over that time period. Motorcycling has become much more socially acceptable in that time frame. Theres been an incredible change just in sheer numbers. When I started with the company we sold 20-some-thousand motorcycles. Now were selling 330,000 motorcycles a year.
If course all the women getting into the sport is fantastic. I think thats a factor of the women in our culture today feeling empowered to do whatever they want to do to fulfill their own self-actualization. Women can be whatever they want to be, and more and more women really believe that now.