Alpinestars is a popular leather apparel company in the European motorcycling community. In the U.S. its known mostly among motorcycle racing circles. The leather is some of the best in the world with the garments featuring Euro-style cuts and designs. Here are some of the new designs for women riders from the Nero collection.
The brown Paddock leather jacket is one of our favorites as its a welcome break from black. The flattering, tailored fit has a moderately cropped hem that dips in the rear so it doesnt ride up when leaning into the handlebars. Youd never guess there is low profile, lightweight CE approved shoulder and elbow armor in the jacket. The armor are made of closed cell polyurethane memory foam for impact protection. The pre-curved sleeves and low rounded collar make this jacket comfortable the first time a woman puts it on and rides with it.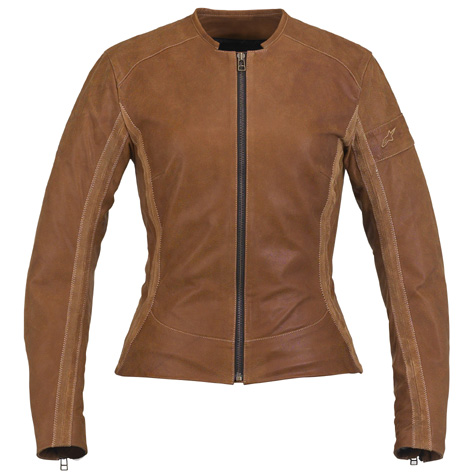 The silver Angle textile jacket is made of a light and breathable nylon weave. There are tucked detail darts in the front that add to the feminine fit and create subtle external pockets. The angled front hem allows for space to lean forward on your bike and the low rear hem prevents that lower-back breeze.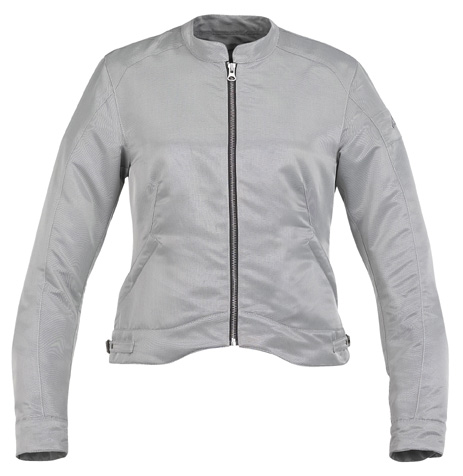 The Stella Lux Leather is a 3/4 length jacket made of full grain Nappa leather. The jacket features Alpinestars bio-armor in the shoulders and forearm for added protection. A zip/Velcro combination closes the jacket, while double-breasted metal buttons add an old world style to it.
| | |
| --- | --- |
| The black Stella Lux leather jacket has an invisible connect zipper at the waist to attach to the Stella leather pants. | The Stella Lux jacket has an internal removable thermal fleece vest lining. |
The Serrata leather jacket makes a bold statement with its anatomically specific front seam design. For some women riders, this design speaks to them making this one of those "just gotta have it" jackets. The premium leather has Schoeller stretch Kevlar panels woven in for comfort and protection. The sleeves are precurved for that "off the rack" immediate fit.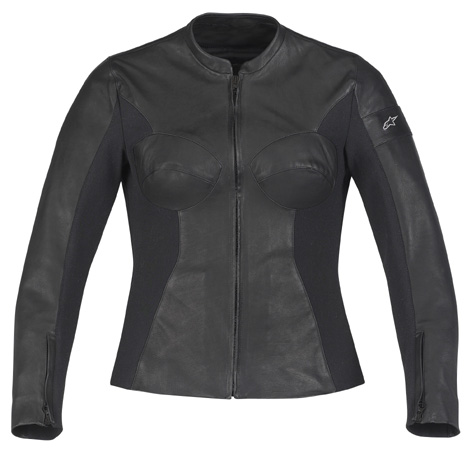 The Stella Citta touring boot has sleek Italian styling and is made of ultra-soft, full grain leather. A wrap around Achilles flex panel allows easy and smooth forward and back flex, and a shock absorption layer in the inner sole promotes riding comfort.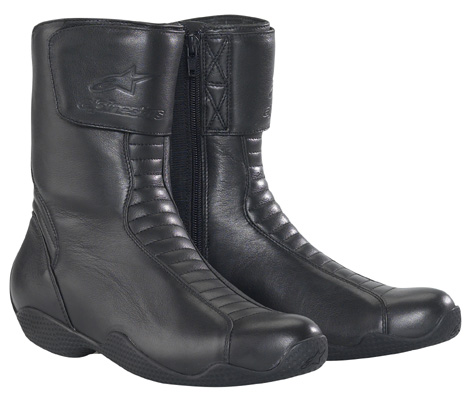 For more information, or to see the entire product line, go to Alpinestars.com or call 310.891.0222.
Related Articles
The Latest In Womens Motorcycling Apparel