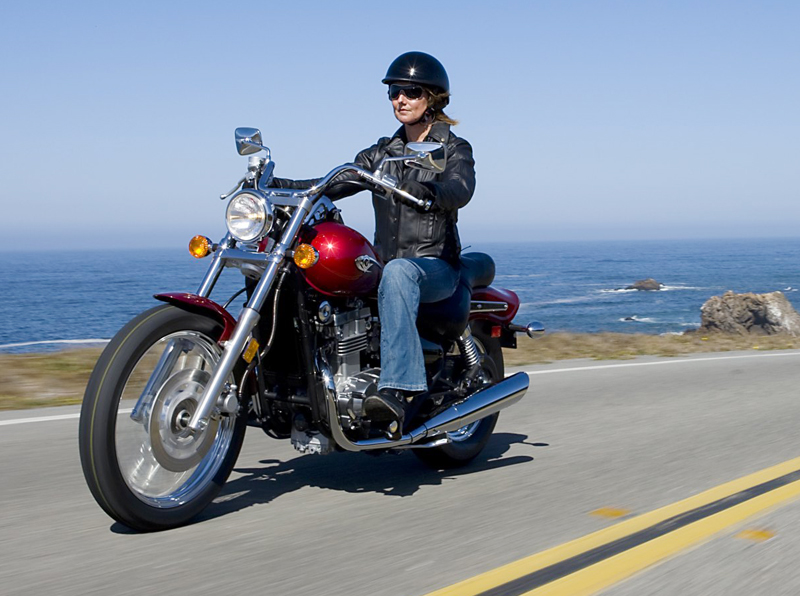 Dear Women Riders Now,
I'm going totake the MSF course this summer. My fiancée has a Honda Shadow ACE 750 that he plans to either save for me as a first bike or sell.
Im 5 feet 8 inches with a 33-inch inseam and weigh 155 pounds. Ive sat on his bike to get a feel for it but it seems very heavy to me and I'm afraid that riding slowly, stopping at lights, and parking will be difficult.
Is it better to start on something lighter with a little less power? My thoughts are to get a Kawasaki Vulcan 500, Honda Shadow 600, or an older Suzuki Savage 650—something older and a little lighter that I could ride for a year and then move up.
Im fearful of starting out on a motorcycle with too much power. I want something that I can ride comfortably all day but will not freak me out. I would love to get some advice from women riders.
Thank you.
Leslie Green Wilkins
Via Facebook
Please post your advice to Leslie in the comments below. Thank you.

Related Articles
Motorcycles To Get Started On
Choosing Your First Motorcycle
So You Want To Buy Your Wife A Bike?