May marks the third annual Women Riders Month in celebration of women who ride motorcycles. According to the latest figures from the Motorcycle Industry Council (MIC), nearly 25 percent of the 25 million Americans who ride are female#8212;and that number is growing.
"We believe that 5.7 million women riders is a great start, but we want more women to Ride More in the future," says Husqvarnas National Marketing Manager Corey Eastman. "To make that possible, Husqvarna North America is offering 2.99 percent APR financing for 2011 machines and 0.99 percent for 2010 and earlier models, as well as terms up to 60 months. We also have some low-seat-height models and more in the works to eliminate some of the barriers to female motorcycle riders."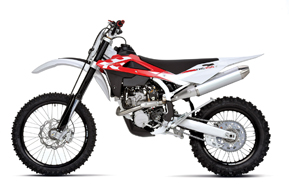 #8220;Husqvarna is happy to be at the forefront of the female-rider revolution, and we would like to salute our top women racers, Mandi Mastin and Veronica Martin, for serving as an inspiration to others,#8221; said Eastman. #8220;We would also want to commend Jay Hall of Halls Cycles in Springfield, Ill., for stepping up and sponsoring both Mandi and Veronica." In addition to winning the first four rounds of the AMA National Enduro series, TXC250 rider Mastin also won the opening GNCC round, finished second in round two, and has qualified for her 10th ISDE (to be held in Finland this August). Meanwhile, Mandis fellow Halls Cycles Husqvarna-sponsored teammate, Veronica Martin, has finished second or third at all four rounds of the young GNCC season. Martins solid finishes have her sitting pretty in second overall in the Womens Junior Class, just two points out of the top position. Yet another Husky rider, Carole Geoffrion, is currently in fourth place in the GNCC Womens Junior Class.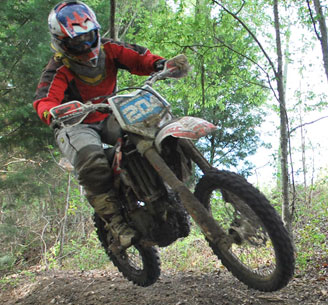 Of course, Women Riders Month is about more than racing. International Female Ride Day is May 6 and is expected to see women around the world taking to two wheels. For more info on International Female Ride Day, check out Motoress.com.