Using the argument that disc locks are heavy to carry around when you're not on your motorcycle—and can be accidentally left on the motorcycle when you're ready to ride off—RoadLoK takes an innovative approach to bike security with a patented design that keeps the lock on the motorcycle at all times. Once it's installed, the lock operates using a removable pin small enough to put on a key chain.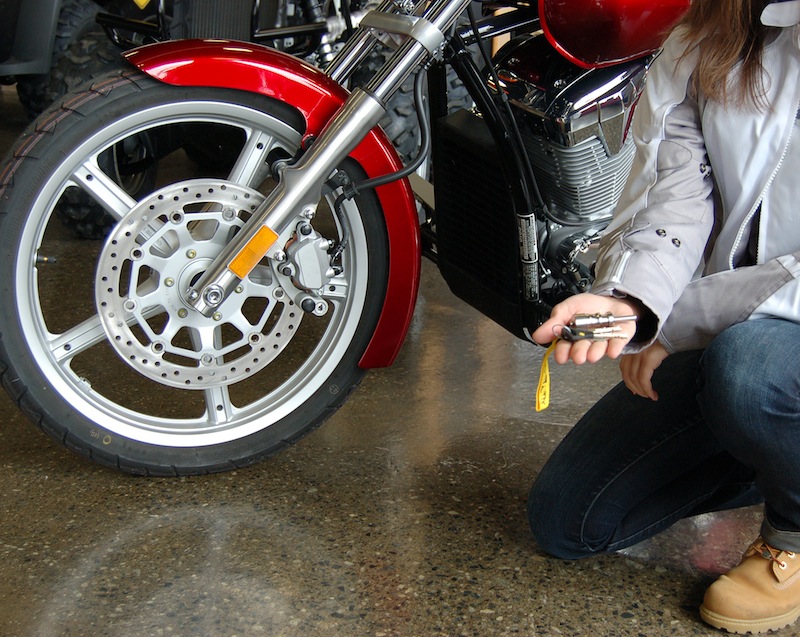 The RoadLoK is never removed from your motorcycle, so there's no chance you'll risk damage to your bike by riding off with it still engaged. All you do is insert the pin to lock it up. If you forget to unlock your RoadLoK , the bike will not roll forward or backward. Plus, RoadLoK will never catch on the caliper because the two are attached.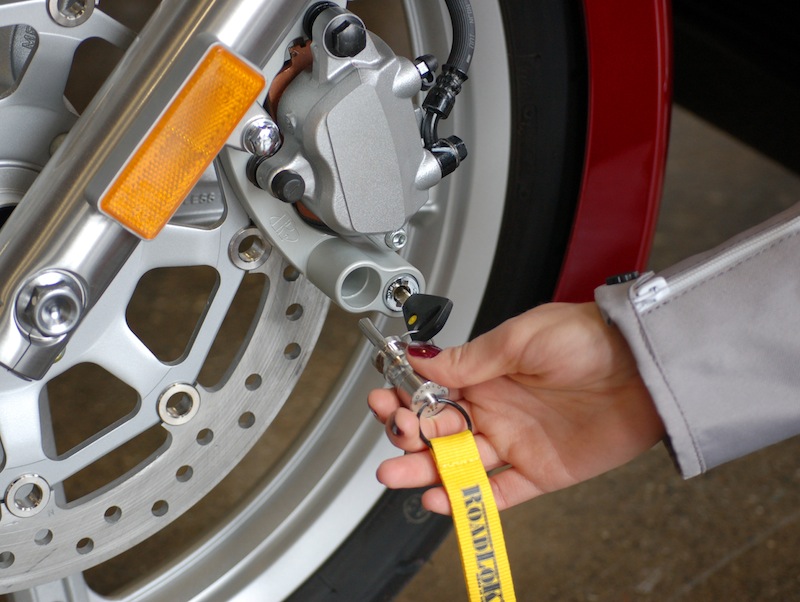 RoadloK is designed to work with manufacturers' original equipment calipers and will need to be installed by a trained technician or a homegrown mechanic with knowledge of brakes. RoadloK is available for a long list of motorcycles.
Depending on the finish you want—chrome, black or silver—prices start at around $290. If you consider the price of installing a security system, RoadloK is an affordable option that does away with the electrical that could go haywire. RoadloK provides valuable peace of mind when you walk away from your motorcycle.
RoadloK is a different type of locking system worth looking into—and the company is so confident youll love the lock, it offers a 30-day money-back guarantee if you're not satisfied. And for a limited time, WRN readers get free shipping and a 15 percent discount. Enter code WRNFS at checkout. Visit
RoadLoK.com
for more information.