Team Sheriff Racing, Inc. is the recipient of two Honda CBR600RR motorcycles donated by American Honda. Team Sheriff Racing, Inc. is a unique law enforcement outreach program staffed by off-duty L.A. County Sheriffs.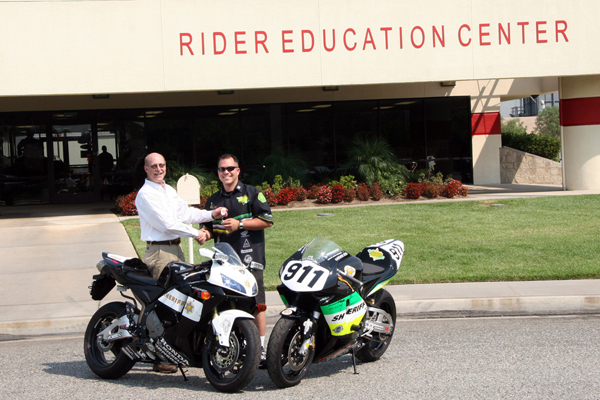 The program is designed to provide both youth and adult motorcycle riders with alternatives to unlicensed motorcycle operation and illegal street racing. Their on- and off- track activities create about six million impressions annually.
Deputy Michael Churney, Team Sheriff Rider/Director says, "Because we are a privately funded, non-profit organization, we depend on the support of our sponsors to ensure the success and longevity of this program. American Hondas donation of these bikes strengthens our ability to reach out to at-risk riders, and ensures our continued success. Were very proud to have Honda as a sponsor because commitment to education, rider safety, and the community reflects our shared values and goals."
For more information on Team Sheriff Racing, visit teamsheriffracing.com.