Motorcycle and scooter sales continued climbing for the first half of this year, putting two-wheelers on the road to 14 straight years of increasing popularity. Compared to the first half of 2005, among the 15 leading brands, bike sales jumped 10.9 percent through the second quarter, according to Motorcycle Industry Council statistics. Sales of on-highway motorcycles (not including scooters) rose 11 percent in the first six months of the year, and scooter sales alone are up 19.7 percent compared to the same period last year.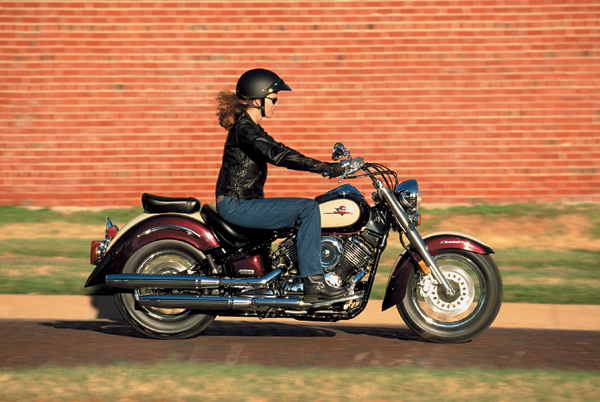 "Its exciting to see continued, growing interest in motorcycling across America, and that there are more and more reasons for the demand," said MIC President Tim Buche. "There has been a lot of attention paid to motorcycle and scooter sales this year because of rising fuel prices. The reality is that a long-time trend of increasing motorcycle sales, now more than a dozen years strong, just continues revving along. Sales have gone up every year since 1993. That's when the first "Jurassic Park" was the summer blockbuster and you could buy gas for under a $1.50."
Rising fuel prices are just another reason that millions more Americans have purchased a bike, or are seriously considering one, Buche said. With many motorcycles capable of 50 to 70 miles per gallon, and many scooters getting 60 to 80 mpg, dealerships and manufacturers are fielding a lot more inquiries about fuel economy, he said. But during the past 14 years, motorcycling also has found its way into the fabric of American culture, Buche continued, with two-wheeling getting past old stereotypes and gaining acceptance and traction as a great form of transportation and recreation.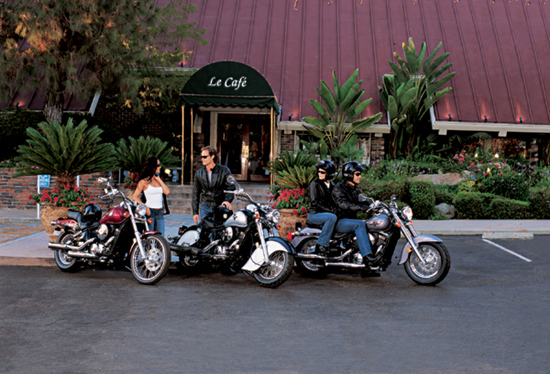 "Motorcycles, scooters, even gear and leather riding jackets are more fashionable than ever," Buche said. "We used to have to look hard to find positive motorcycle imagery in pop culture. Now you see bikes everywhere, spicing up advertisements for a wide range of major industries, in fashion layouts, in runway shows, in store windows, in art museums, in the form of toys at the local department store, and with many celebrities, CEOs and folks from all walks of life."
Another factor with the soaring sales has to do with the bikes themselves, said Ty van Hooydonk, Director of Product Communications with Discover Todays Motorcycling. "Motorcycles and scooters are simply better than ever, in performance, style and variety, and still very affordable," he said. "The latest Cycle World Buyers Guide lists more than 400 models. And its not just sportbikes and cruisers and touring bikes. There are emerging niches between these broad categories, appealing to a wider array of personal taste in bikes. There's a fun little $3,000 sportbike that gets 74 miles per gallon. There are beautiful big cruisers that cost $12,000 or less. There are many desirable bikes at these prices and beyond that Americans aspire to own and enjoy."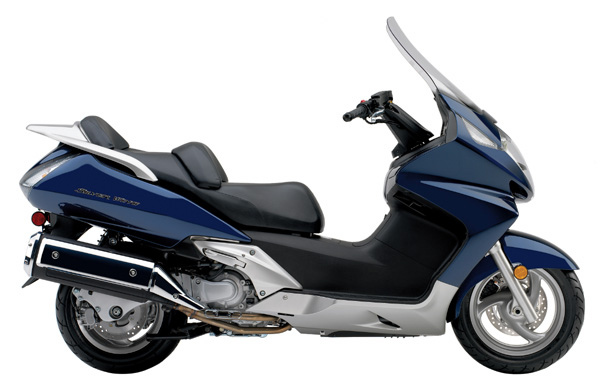 Whatever the reasons for buying motorcycles and scooters, safety comes first, van Hooydonk said, stressing five key messages for all riders: 1) Get trained and licensed, 2) wear all the proper protective gear and that includes a helmet made to Department of Transportation (DOT) standards, 3) ride unimpaired by alcohol or other drugs, 4) ride within your own skill limits and 5) be a lifelong learner by taking refresher rider courses.
Sales Background:
In 2005, motorcycle and scooter sales topped the one-million level for the third straight year, high marks last seen during the 1970s. The MIC lists 1973 as the zenith for annual motorcycle sales, when Americans bought more than 1.5 million bikes. Sales for 1979 topped the one-million mark, then cooled in the 1980s and early 1990s. Motorcycling began its 13 years of increasing success back in 1993, with sales growing every year since.
U.S. New Unit Motorcycle Sales. Source: Motorcycle Industry Council
1992 – 278,000
1993 – 293,000
1994 – 306,000
1995 – 309,000
1996 – 330,000
1997 – 356,000
1998 – 432,000
1999 – 546,000
2000 – 710,000
2001 – 850,000
2002 – 936,000
2003 – 1,001,000
2004 – 1,063,000
2005 – 1,116,000