Stylish All-in-One Motorcycle Purse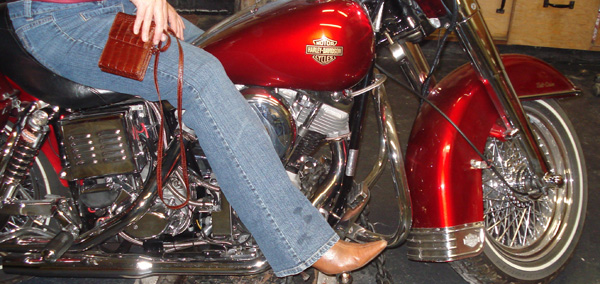 Its called the Celicase, a combination purse/wallet/cell phone holder in a compact design ideal for carrying on a motorcycle. Handmade from the finest Turkish leather, its sleek and compact and fits any size cell phone or PDA and features an additional compartment for credit cards, identification, and money.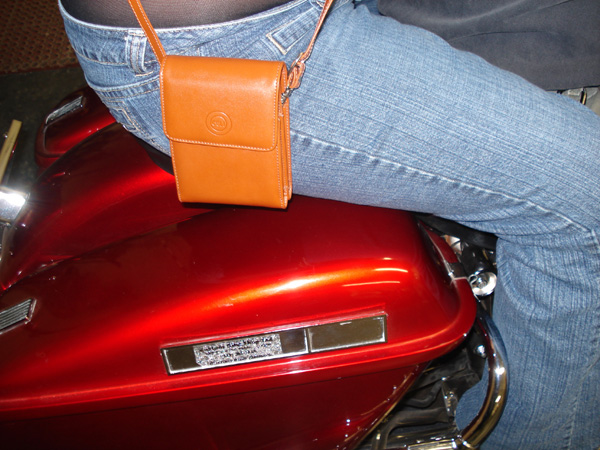 The Celicase comes in a variety of colors and two different textures, smooth and crocodile. It has a velvet-lined interior and features a fold over, magnetic snap closure. Polished silver toned hardware adorns the leather strap that is adjustable, and removable. Designer Lisa Rodrigues and her team at Celi made Celicase so versatile that it can be worn five ways: clip it, clutch it, belt it, strap it, or wrap it.
The price is $95 CAD (Canadian dollars) for the smooth and $110 CAD for the crocodile textured leather. The company is in Canada; they ship to the U.S. Visit Celicase.com, phone 519.734.0035.
Staying Connected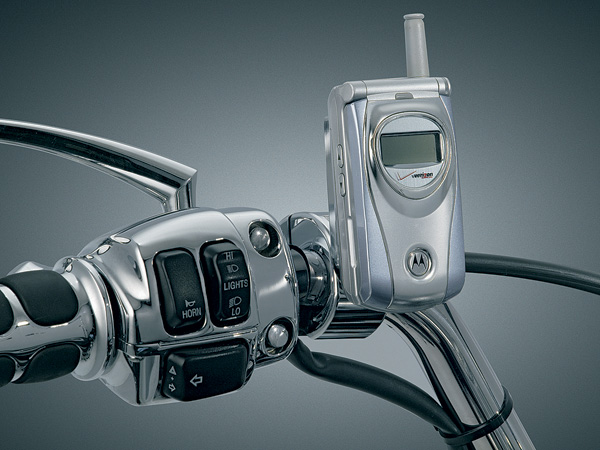 We know youre not one of these people, but I bet you know somebody who absolutely must know whos calling them while riding their motorcycle. This holder mounts a cell phone front and center where the rider can see it. The eCaddy Lite Electronics Mount holds mount cell phones, iPods, and GPS making them look like theyre supposed to be there.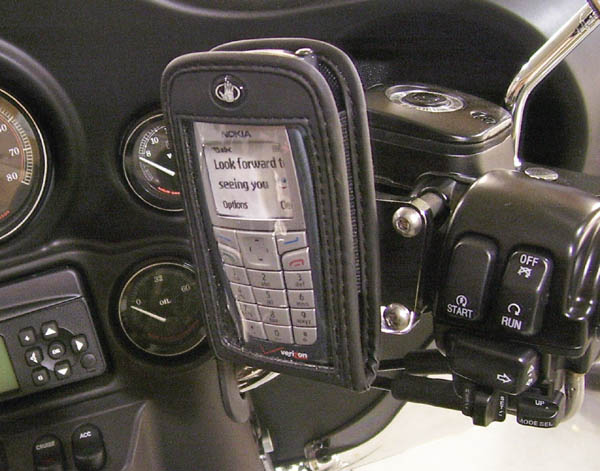 The eCaddy Lite has a new design that accommodates even more types of cell phone belt clips (including Nextel). Just about any standard belt clip will now work with the eCaddy Lite. For more information, visit LeaderMotorcycle.com, phone 800.828.0844 or 763.535.1440.