Yes, the holidays are just around the corner and once again it's time to figure out who's been naughty or nice. And if you're trying to figure out just what to get the motorcycle lover on your list this year, here are a few ideas from Harley-Davidson.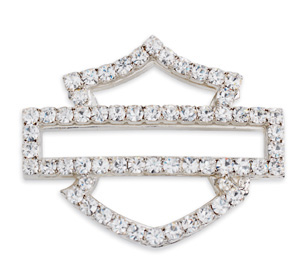 No matter what your budget, Harley-Davidson offers a wide range of gifts which are perfect for giving family and friends, and many of them already come gift wrapped. The Brilliance Crystal Pin (shown above) makes a great gift for her that can be worn all year long. MSRP: $20.00.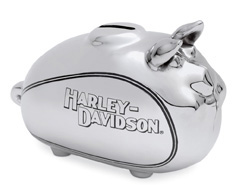 It's never too soon to start saving for that new motorcycle with the Chrome Hog Bank. This bank is made of high-polish chrome in the shape of a hog with Harley-Davidson engravings on both sides. MSRP: $40.00.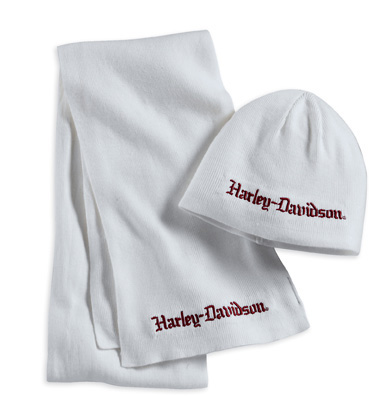 With the chill of winter approaching, who wouldn't appreciate a Knit Cap amp; Scarf Set, to keep warm on and off the bike. The mens version is made of a merino wool blend, and the womens is 100 percent acrylic. Both have Harley-Davidson seasonal graphics. Available in Black or Off White. MSRP: $40.00.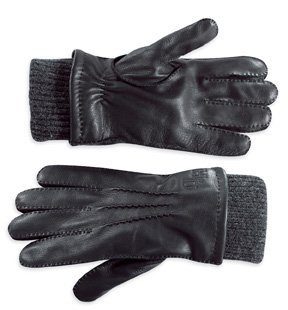 Most motorcycle riders will tell you that they can never have too many pairs of gloves. The Hero and Heroine Gloves are perfect for riding or casual wear and will help protect their hands from the elements. The Hero gloves for him are made from genuine deerskin leather with a cashmere lining.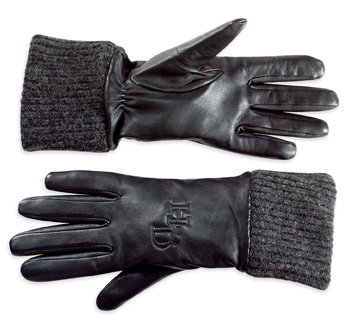 The Heroine gloves for her are made with genuine leather and lamb's wool blend cuffs with a cashmere lining. Available in Black, Men's sizes S-3XL and Women's sizes XS-XL. MSRP: $75.00. Visit harley-davidson.com for more information on all these products.
Stay tuned as we continue to bring you even more gift ideas for the motorcycle lover on your list. Don't forget to start a wish list for yourself!