Show Off Your Wild Side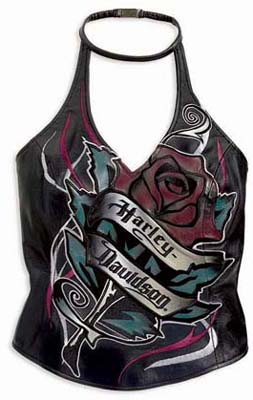 Weve been seeing this hot-looking leather halter in the latest Harley-Davidson print ads. The woman wearing it looks awesome. Whats even better, shes not some rock star model, rather like someone who looks like she could be in our riding group. Makes us want to go out and buy this Diversion Leather Halter, as its called. Its made of a midweight leather with a large printed leather applique? with embroidery on the front. It has a soft-stretch mesh lining, a hidden side zipper, back stretch panels and adjustable neckband with clasp to ensure a good fit. Sizes: XS-3W, price starts at $140. Part #: 97031-08VW.
Bling Harley Style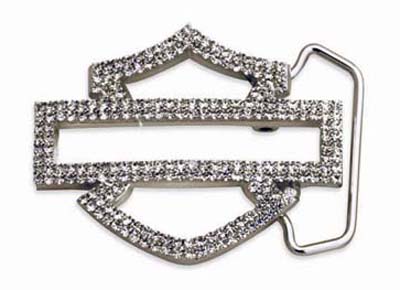 Every woman needs a little bling for the holiday, and with the Brilliance Buckle she can get it Harley-Davidson style. The Brilliance Buckle is made of sculpted metal embellished with clear crystals to catch everyones attention. It fits any 1-inch womens Harley-Davidson belt strap and measures 3 inches by 2 inches and comes packaged in a deluxe gift box. Price: $100; part #: 97793-08VW.
For more information about all these products, visit your local Harley-Davidson dealer or Harley-Davidson.com.