San Francisco is now home to the largest Dainese branded D-store in the world, with more than 5,000 square feet of showroom. Dainese is a leader in protective apparel for motorcycling, skiing, snowboarding, mountain biking, and watersports. This is the the second D-Store in the USA. The other is in Costa Mesa, California.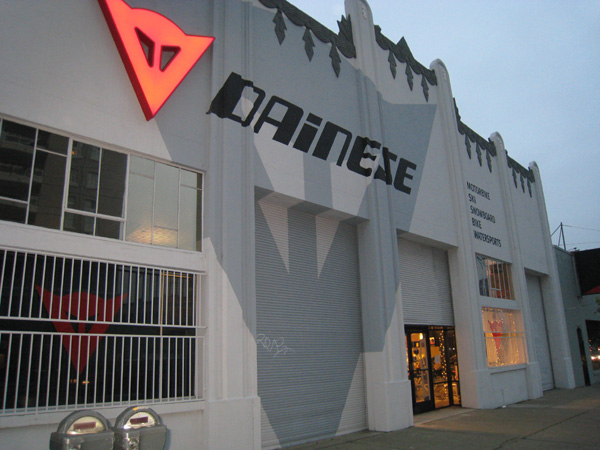 Dainese believes the Bay Area is a perfect match for its collections promoting safety and protection in a city known worldwide for its values towards design and innovation. Dynamic sports are important for many Bay Area residents and Dainese is an ideal product line to support and enhance those lifestyles.
Design and technical innovation have expanded the protection and apparel collection to include a multitude of sports in addition to motorcycles. The new D-Store San Francisco carries the complete collection of lines that made Dainese famous over the years: motorbike, ski, snowboard, mountain bike and watersports.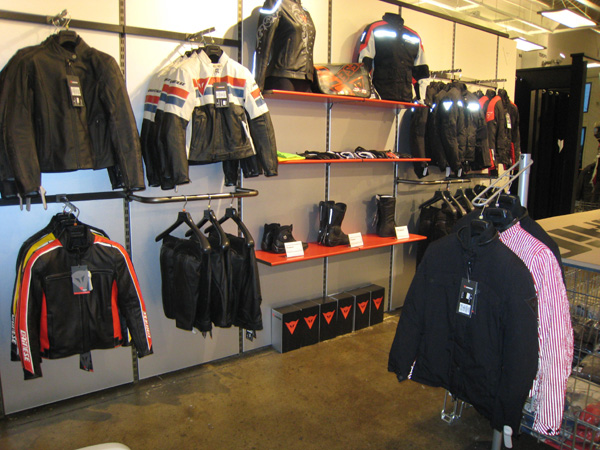 Dainese, an Italian company, was founded in 1972 by its current President, Lino Dainese, and started out as a manufacturer of leather pants for Motocross. Since its inception, the companys history has been intertwined with that of riders who have made motorcycling history: from Giacomo Agostini and Barry Sheene in the World Speed Racing Championship to Cavellero and Alborghetti in Motocross, champions were wearing Dainese gear as far back as the 70s. Today, the tradition is carried on by the most illustrious names in motorcycling, Valentino Rossi, Max Biaggi, Daniel Pedrosa, Olivier Jacque, and many others.
Dainese D-STORES are currently located in Taipei, Seoul, Koln, Manchester, Tokyo, Stockholm, Moscow, Munich, Rome, Wien, Dusseldorf, Paris, Barcelona and Milan. The San Francisco D-store is located in 131 South Van Ness, in San Francisco. Phone: 415.626.5478 Fax: 415.626.5844. Email is: d-store.sanfrancisco@dainese.com. Web site: dainese.com,