The national Ride for Kids program is celebrating a huge victory in 2007, once again breaking its own fundraising record for the Pediatric Brain Tumor Foundation (PBTF). This years events generated more than $4.5 million to fund medical research and family support programs, proving for the 24th consecutive year that motorcyclists are making a difference for kids with brain tumors.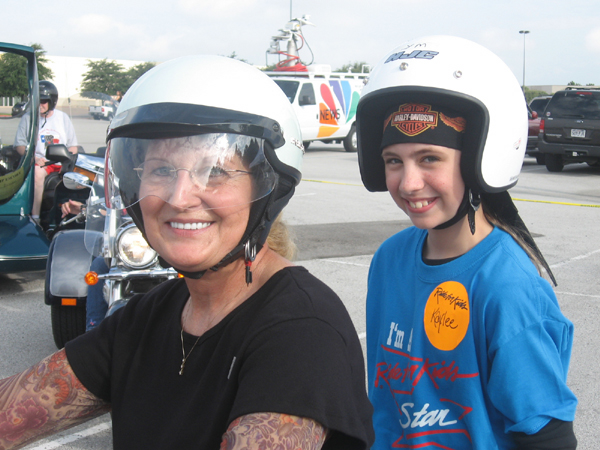 Motorcyclists who join a Ride for Kids event fund the PBTFs medical research programs. "The research that motorcyclists fund is bringing exciting new discoveries and a bounty of new opportunities to help save the lives of the children," said PBTF President and Ride for Kids founder Mike Traynor. "Thanks to their support we will find a way to eradicate this devastating disease."
It doesnt take much to participate in a Ride for Kids event#220;just $35 per motorcycle#220;but many dedicated motorcyclists bring a great deal more. Some are inspired by a personal connection to brain tumors, while others help because the emotional reward is so great. One rider in search of a cure is Neil Bookman of Jenkintown, Penn. The top individual fundraiser in 2007, Bookman raised $65,365 in memory of his son Tyler, who died of a brain tumor last March.
"You might say that I am highly motivated to help find a cure for this terrible disease," Bookman said. "It took out my son, and Im committed to take out this disease. By raising funds and awareness, I hope to help prevent another family from enduring what we have been through. I do this to honor my sons life."
Motorcycle chapters, clubs and dealers are also vital to the success of the Ride for Kids program, because they enthusiastically promote their local events and organize participants. The top fundraising chapter/club in the nation was once again the Gold Wing Road Riders Association of Illinois, Chapter G2, whose members raised $89,468.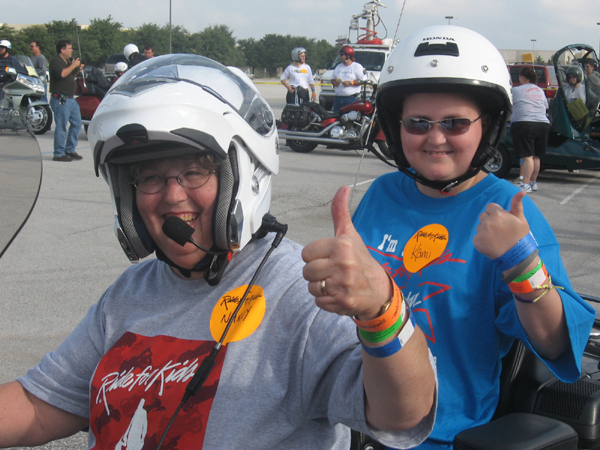 Likewise, this years top motorcycle dealer was Nielsen Enterprises of Lake Villa, Ill., whose customers contributed an unprecedented $128,892. "The total commitment put forward by the Pediatric Brain Tumor Foundation sets a high bar," said owner Ted Nielsen. "Seeing the gratitude and happiness shown by the children and their families makes me want to work even harder to find a cure for this dreadful disease."
All makes and brands of motorcycles are welcome at the Ride for Kids. Events will take place in 37 cities next year, beginning with the 350th Ride for Kids in Deerfield Beach, Fla., on Jan. 13, 2008. More information, including the 2008 event dates, is available at RideForKids.org.