What could be better in the chilly winter months than curling up with a good book or movie? When its too cold to ride, you can at least live vicariously through stories or documentaries. Here are some great books and DVDs to let you—or a loved one—do just that.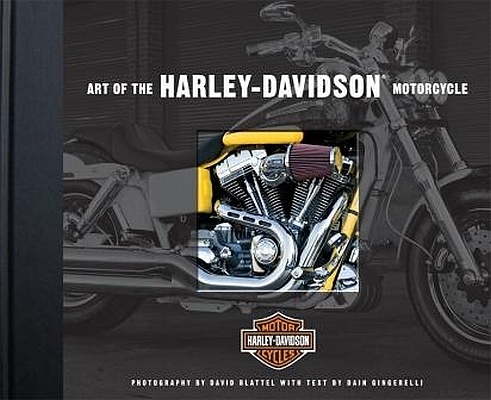 "Art of the Harley-Davidson Motorcycle" Photography by David Blattel, Text by Dain Gingerelli
This hardcover book is packed with striking, detailed photographs of more than 100 of Harley-Davidson's most popular motorcycles from the early 1900s to present. Photographer David Blattel puts great care into each photo, and accompanying profiles, specs and "lore" from Harley-Davidson expert Dain Gingerelli provide historical and technical context. From the 1911 Model 7 Single to the 2011 Softail Deluxe, this volume delivers a revealing overview of more than a century of machines from the Motor Company—a perfect gift for any Harley-Davidson aficionado. Available from Motorbooks for $40. For more information, visit Motorbooks.com.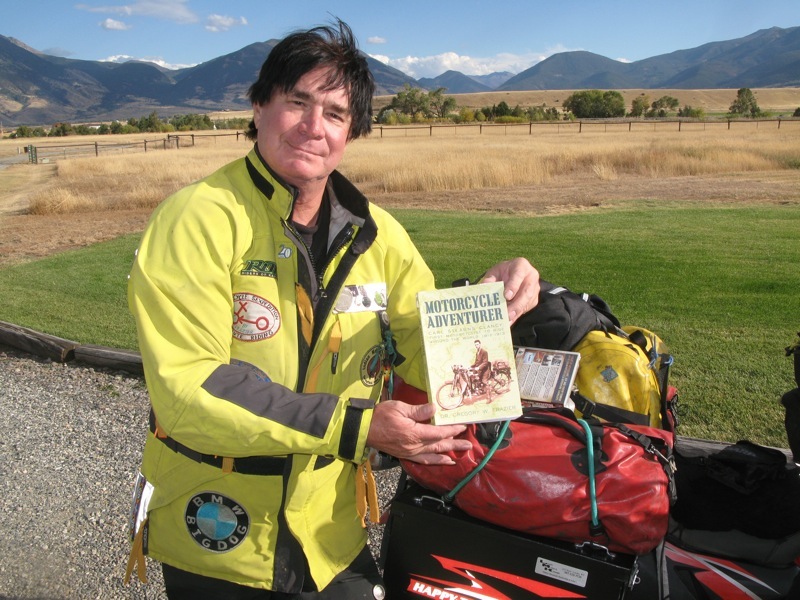 "Motorcycle Adventurer: Carl Stearns Clancy: First Motorcyclist To Ride Around The World 1912-1913" by Dr. Gregory W. Frazier
In 1912, a 22-year-old man set out to do what had never been done before: circle the globe on a motorcycle. Without a GPS, ATM card, or even gas stations or motorcycle repair shops, Carl Stearns Clancy succeeded in his mission. In this book, modern-day motorcycle adventurer and author Gregory Frazier (shown holding his book) brings the written chronicle Clancy kept of this journey—as well as Clancy's photographs—to life, giving them a long overdue home in print. For anyone who's interested in motorcycle history or simply likes a good adventure, this chronicle of the world's first global motorcycle quest is a can't-miss. Available in paperback for $22.95 from HorizonsUnlimited.com or Amazon.com. Read more about Dr. Gregory W. Frazier on WRN by clicking here.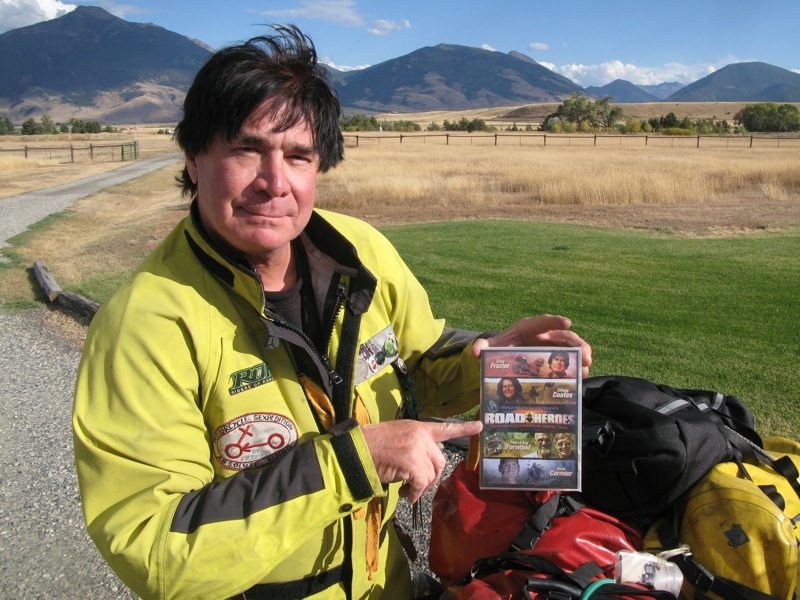 "Road Heroes: Motorcycle Adventure Travel Tales (Part One)" DVD
This DVD features the adventurous (and sometimes treacherous) tales of four veteran motorcycle adventure travelers, including the aforementioned Gregory Frazier, who claims the title of "America's Number One Extreme Adventure Rider" and has circled the globe five times and logged more than one million miles on the back of a motorcycle. Also featured are Tiffany Coates, who's ridden her BMW R 80 GS to some of the outer reaches of the world, including Siberia and Outer Mongolia; Peter and Kay Forewood, who've ridden two-up on a Harley-Davidson Electra Glide through 193 countries; and Rene Cormier, who spent five years riding through 41 countries on a $25-per-day budget. Available from HorizonsUnlimited.com for $24.99.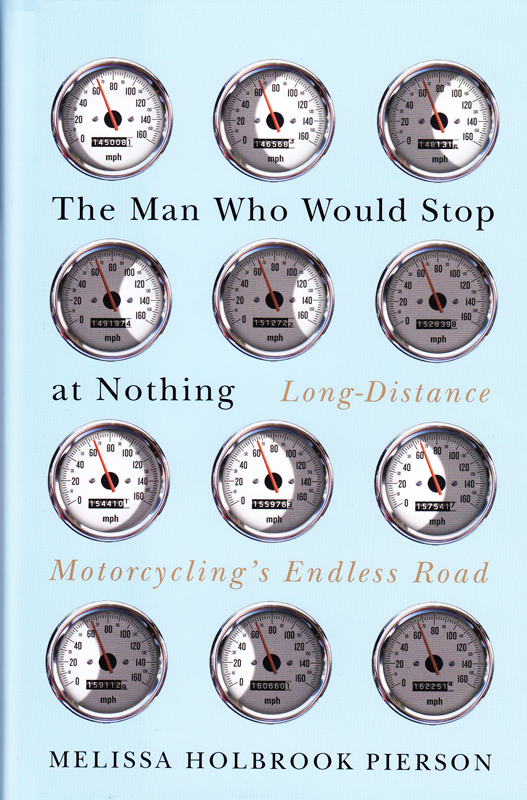 "The Man Who Would Stop at Nothing: Long-Distance Motorcycling's Endless Road" by Melissa Holbrook Pierson
The some 50,000 members of the Iron Butt Association have long been a curiosity in the riding world. In this absorbing read, author and veteran rider Melissa Holbrook Pierson gives a fascinating peek into the inner workings of this curious cult of men and women who have been known to ride more than a thousand miles in one day. Pierson focuses in particular on one of the group's most notable members, John Ryan, who has broken nearly every long-distance record imaginable, joining him on the road in an attempt to understand Ryan's passion and obsession with breaking records of amazing distance. Available in hardcover for $24.95. Purchase the book and read an excerpt at WWNorton.com.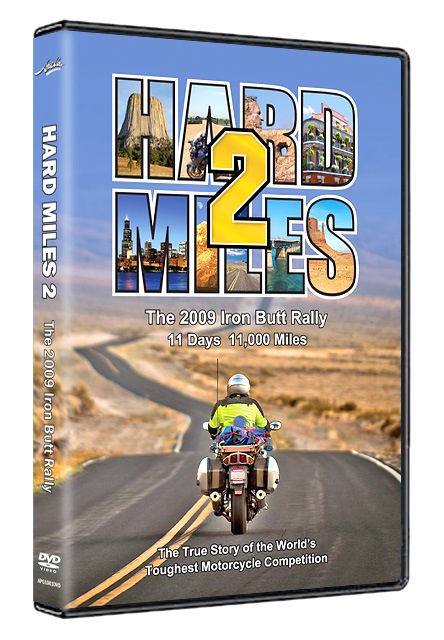 "Hard Miles 2: The 2009 Iron Butt Rally" DVD
If Melissa Holbrook Pierson's insider look at the Iron Butt Association peaks your interest, here's a DVD that documents the journey of these fearless long-distance motorcyclists at the 2009 Iron Butt Rally— widely known as "the world's toughest motorcycle competition." Part two of this series lets you watch from behind the scenes as these riders travel for 11 days and 11,000 miles across North America, testing their physical and mental strength along the way. Available for $29.95 from APGvideo.com. Click here to read WRN's review of Part 1 of this series.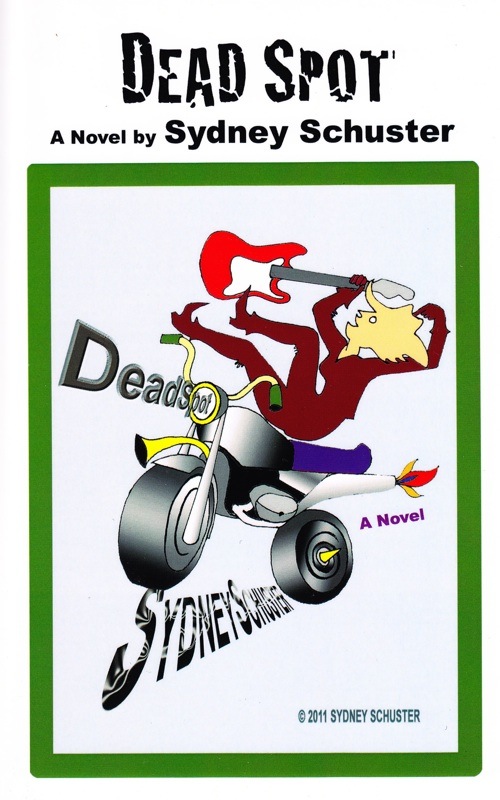 "Dead Spot" by Sydney Schuster
This fun paperback mystery, set in the New York of the early 1990s, has a few motorcycle adventures woven through its plot thanks to the motorcycling experience of its author, magazine writer and BMW owner Sydney Schuster. From the book's jacket: "You don't know anyone like Nona Gold. She likes huge bikes and short men. She has a whole bunch of attitude, because life after corporate downsizing sucks and she's got nothing left to lose. Don't piss her off." If Nona Gold sounds like your kind of gal, visit Deadspot-Book.com to read an excerpt and purchase the book for $14.
Related Articles
Exclusive Holiday Deals for WRN Readers
GIFT IDEA: Book Review: "Women, Motorcycles and the Road to Empowerment"