Elena Myers became the first female competitor to win a professional motorsports race at the famed Daytona International Speedway when she won the season-opening round of the 2012 AMA Pro SuperSport Series last Saturday. Elena, who rides as part of Team SuzukiScoopFans SportbikeTrackGear.com, can now claim not one but two AMA Pro victories in her fascinating racing career. The petite blond started riding at age seven and was competing by 13.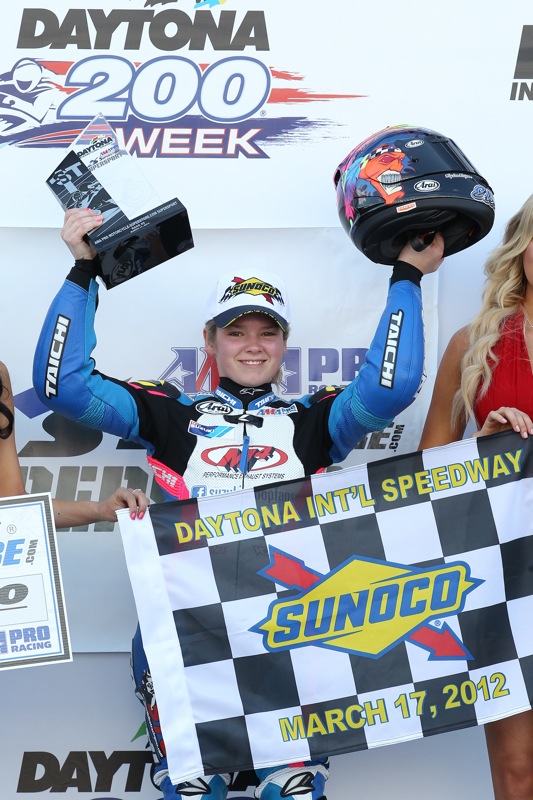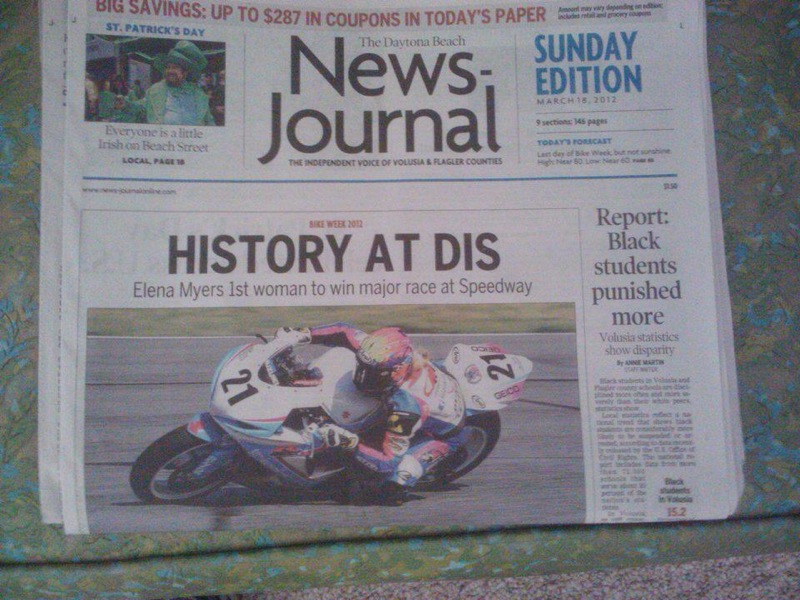 Now 18 years old, Saturday's history-making victory was well won. Elena got her revenge for Fridays Race 1 in which she fought for the win but got shuffled back in the draft on the contests final lap. On Saturday, she altered her strategy in Race 2, putting her Suzuki GSX-R600 at the front of a four-rider lead pack as they raced up onto the banking for the final time. Myers tucked into the cockpit and made herself as small as possible in the sprint to the checkered flag. The decision paid off as her rivals proved incapable of drafting by her at the stripe, with Myers scoring the win by 0.240 seconds.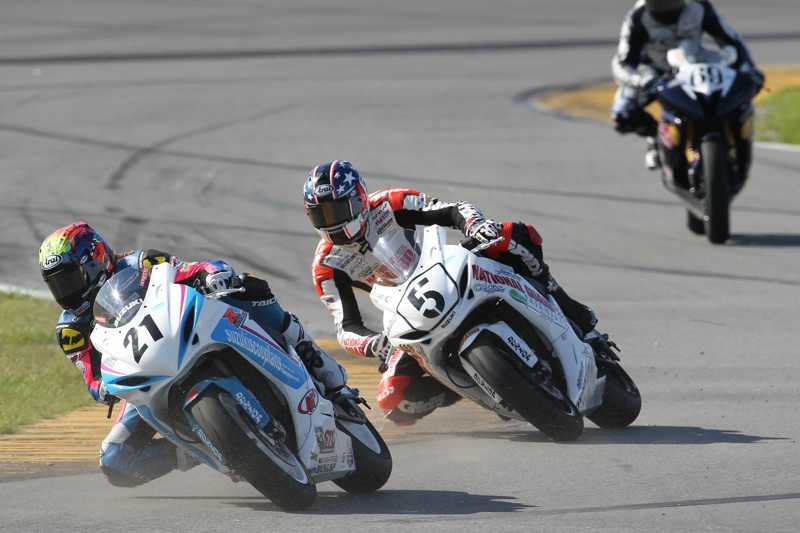 "These guys were super-fast all weekend and they ran a great race. I was just trying to stay with them," Elena said after winning the race. "Yesterday I got the short end of the draft and I was happy today there were only four of us up in the lead pack instead of eight."
She added, "It was good just to have a few of us up there, just going back and forth. It was a phenomenal race. I stayed up there and led a little bit, then stayed behind just to see how much I could be behind and still catch up. Everyones bikes were really fast but mine was too."
Elena credits her team and motorcycle for helping put her on the podium. "I just cant thank my team enough for giving me such a great bike this weekend. They put just the greatest machine under me. Im so happy to get a win for them. Its a great feeling and nothing compares to it. Thats why we come here and do what we do to stand on the top of the box."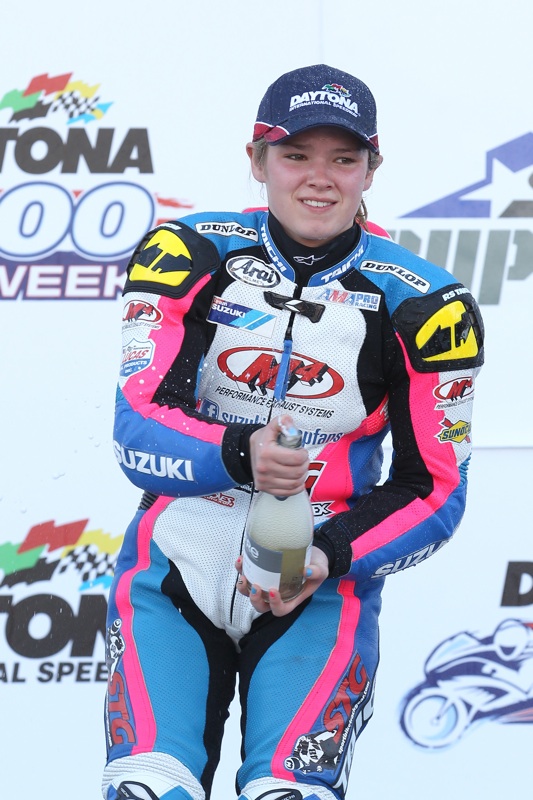 Later, Elena wrote this on her Facebook page: "What a day… Wow! Cant believe I won here at Daytona, such an incredible feeling!!!!!!! Thank you so much everyone for the all the encouragement and support. The quote on my bike this weekend was, If you want something youve never had, you must do something youve never done. First woman to ever win a professional race at the speedway! Blown away. Still on cloud 9! Thanks soooo much to @suzukiscoopfans, RoadracingWorld.com, Sportbike Track Gear, RS Taichi, Arai and so many others! Many more to come this year! 🙂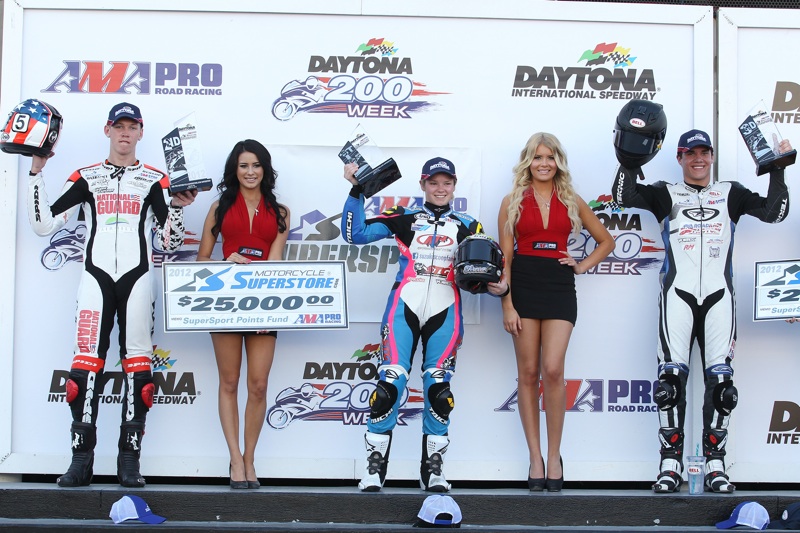 Round 2 of the AMA Pro Racing Series happens at Road Atlanta on April 20-22. To learn more about Elena, visit her Web site, ElenaMyers.com.