Most exhaust pipes on a motorcycle run along or near the rider's legs and boots. The proximity of the exhaust system is often closer for women riders as they typically have shorter legs. If you've ridden for any length of time mostly likely you've either burned a leg, burned a boot heel, or have experienced the excessive heat from your hot exhaust pipes.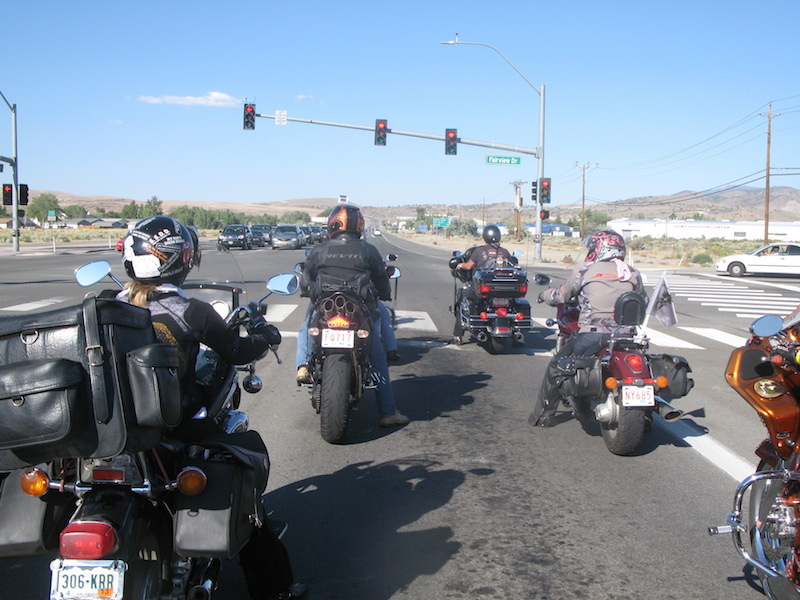 DEI's ONYX Series Flexible Heat Shields offer the best solution to this consistent problem of hot pipes. Traditional heat shields are made from pre-formed metal and cover the bare exhaust pipes.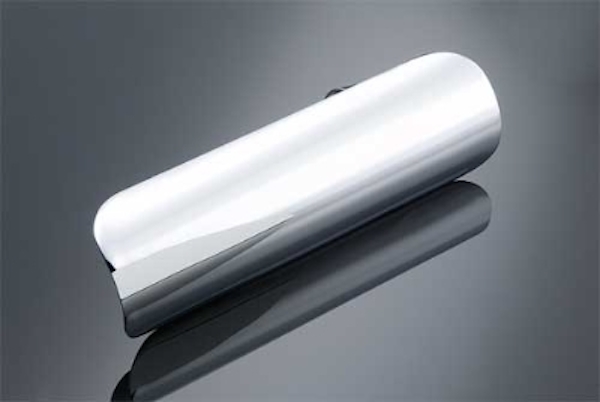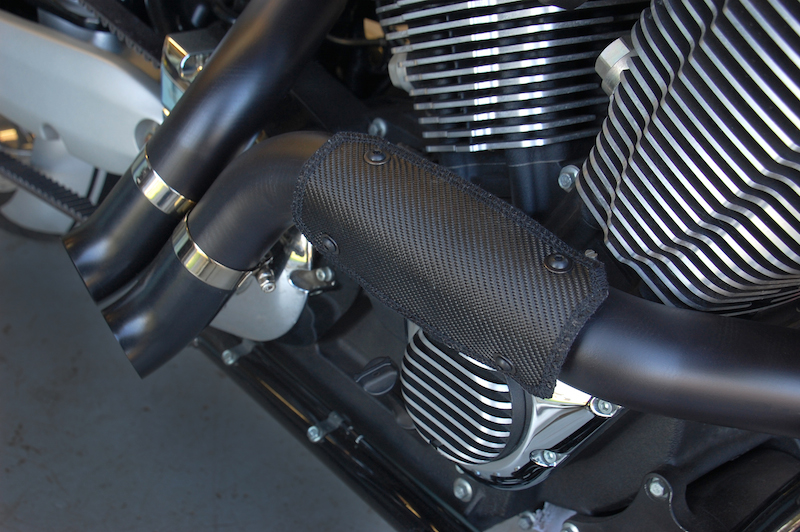 The DEI shield (DEI stands for Design Engineering, Inc.) is made up of advanced textiles that offer better insulation and will retain less heat than metal shields. The result is a shield that blocks more heat and cools off quicker.
The flexible design of DEI's heat shield allows it to fit on different sized exhaust systems. Installation is simple: just a couple of clamps and a screwdriver will get the job done.
The heat shields come in a 4-inch by 8-inch size and are made in the USA. They can be used in conjunction with an exhaust wrap designed for hot pipes or as a stand-alone shield. There is no other heat shield like this on the market.
For more info and to order online, visit Design Engineering's website at
deipowersports.com
, or call them at 800.264.9472 to discuss how their shield can fit your motorcycles exhaust system. Price is $44.95. Tell them WRN sent you!
And congratulations to the Design Engineering team and its ONYX Series Flexible Heat Shield for being named one of the 2015 Nifty 50 Award winners, a prestigious motorcycle industry award competition that spotlights innovative aftermarket accessories.
Related Articles
Motorcycle Exhaust System articles on WRN