Everyday Miracles is a very personal column for readers who want to explore the deeper meaning of life
.
I've wanted to write this article for some time but as you can imagine it's a sensitive subject so I needed to be sure I was in a Godly frame of mind to craft it. Additionally, with it being summer in North America, the season in which we socialize most, I feel this article is aptly timed.
In this day and age of social media, un-friending someone is as easy as clicking a button on our computer or cell phone. Poof! Were no longer connected to an individual. We can even block them. They're gone from our life, at least our social media life. Sometimes however we still have to contend with the real person.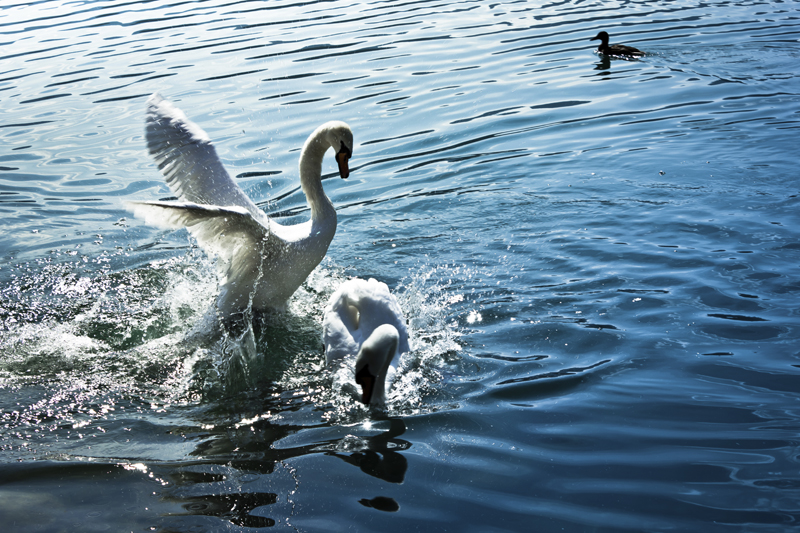 I wouldn't write about this topic if I didn't have first hand experience at it. When I look back, I have only myself to blame for making poor choices in female friends and boyfriends. I was young and dumb, un-evolved in my view of my own self, my view of others, and my view of God. Therefore I attracted people whom at first glance provided me with what I needed at the time, filling the gaps in my subconscious personality, places where I must have been lacking but didn't know at the time.
At some point in a relationship we realize we are not serving this relationship the best we can, and furthermore this person is not serving us. Friction ensues. Difficulties arise.
We can confront. We can fight. We can run. Or we can evolve. If the two of you evolve, the relationship may have a chance. But often one is evolving while the other remains stagnant.
I define evolving as getting closer to the truth, the truth of whom we really are — the truth of who we are when we purge all the earthly toxicity that has invaded our lives. The only way to figure out that kind of truth is to ask our creator, the one who made us, the one who "knit me together in my mother's womb," the Bible says.
My truth is defined by how God sees me, the God of the universe, the God who made the earth, the sky, and the stars. That's also the same God who gave us his son, Jesus Christ, to save us from our destructive selves. That's the God I go to for answers about myself.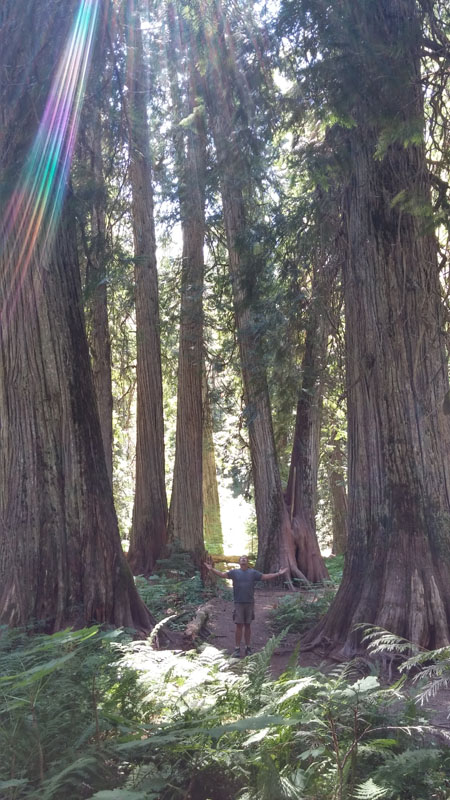 When I started thirsting for this kind of truth, a veil began to lift, and thus the start of everyday miracles in my life. I started seeing myself, and others, through a different kind of light. I felt the light. I felt the warmth. I felt the love.
When I began putting my trust in God, he gave me eyes and ears to see the world differently, which began to change me, slowly, from the inside out. "There is no eternal doom awaiting those who trust him to save them," it says in John 3:18 in the Bible. That eternal doom, which manifests itself as an underlying fear in our subconscious minds, began to subside in me.
Many of us live with fear. It is the root cause of so much of the world's problems. But no one wants to admit to having fear, even a low-level fear. It's a sign of weakness.
Low-level fear can be identified by the outward protections we wear in this world and those protections come in all forms: how we view our stature in society, or in our sphere of influence. For example, we consider ourselves one of the "cool people" or one of the "smart people." We protect ourselves by keeping score on the number of friends we can say we have, or the VIPs we hang with, or how full our social calendar is. We protect ourselves with the great job we have, one that others would love to have. We protect ourselves with the big salary we make; we protect ourselves with the fine clothes we wear, the fancy cars we drive, and the big houses we live in.
We even protect ourselves from that low-level fear (again, that we don't even know exists) by convincing ourselves that we are the kindest, most generous people around. This kind of self-protection is deceptive to others because often the people who have convinced themselves of this are gossiping about others behind their back while smiling to them in public. On social media they are the ones throwing potshots, and sending demeaning emails that no one else sees but the receiver.
" …they are afraid that the light in you may expose some of the darkness in their lives."
Trying to make sense of everything, again I went to the source of all truth and found this in the Bible: "But those who don't trust him [God] have already been tried and condemned for not believing in the only Son of God. Their sentence is based on this fact: that the light from heaven came into the world, but they loved the darkness more than the light, for their deeds were evil. They hated the heavenly light because they wanted to sin in the darkness. They stayed away from that light for fear their sins would be exposed and they would be punished. But those doing right come gladly to the light to let everyone see that they are doing what God wants them to do." (John 3:18-21)
This verse is taken from the Life Application Bible. This version has notes at the bottom to help me understand the verse better with applications for my own life. The notes on this say: "Many people don't want their lives exposed to God's light because they are afraid of what it will reveal. They don't want to be changed. Don't be surprised when these same people are threatened by your desire to obey God and do what is right, because they are afraid that the light in you may expose some of the darkness in their lives. Don't be discouraged, however. Keep praying that they will come to see how much better it is to live in light than in darkness."
I love this! When I read this verse and the accompanying notes I found peace in what I had believed all along that was happening with a particular relationship. I hope that by reading this you too will have some clarity.
Great, but how do we actually move away, or un-friend someone when we realize this type of discord is present?
I was curious so I searched the Bible on how to actually un-friend someone as I wanted to get it right. Several verses instruct us to bear with one another in humility and forgiveness, meaning confront them in a state of love, gentleness, and kindness. This is not easy to do when difficulties arise, as we are often discontented and angry. Plus, we are not perfect. Humble yourself to this person as best you can. If you approach a conversation with love and humility in your heart, you can walk away knowing you did the best that can be done.
You may encounter some pushback from this person when you want to discuss truths as the darkness is very strong and often has a huge grip on a person's life, without her or him knowing it. When I encountered denial and accusations, the Bible directed me to be humble and pray for direction. Humility comes in the form of apologies, forgiveness, and giving up one's need to be right for the sake of the relationship. If you've tried all of the above and you still encounter resistance or the need to be right from this other person, it may be time to walk away.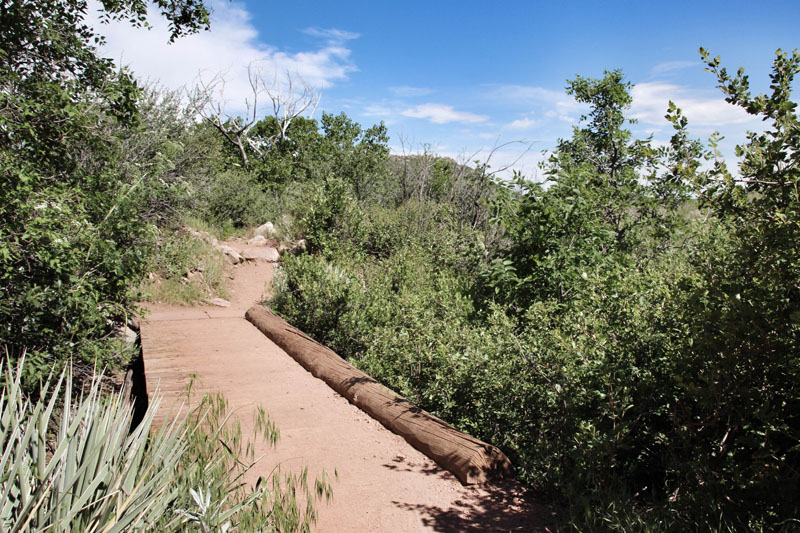 Walking away is never easy so don't expect it to be. Ask for forgiveness both from God and from this person and mean it so you can have a clear conscience as you move forward. Continue to pray for this person. Ask God to protect her or him, and to lead this person to the light.
This is the path of least resistance. When you're not sure if you should take that phone call, or respond to a text or email pray and ask God for what you should do. Then wait for that voice inside of you or that "knowing" on how you should proceed.
If we act on our own accord, often we'll get it wrong and trouble will ensue. But when we act according to God's will in our lives waiting patiently for him to tell us what to do, we can be confident we're following the right path. And that is another everyday miracle.
I'd love to hear your experiences on this topic. Please share them with me in the comments below.

About the Author
Genevieve Schmitt is the founder of WomenRidersNow.com. She was raised in a strict Catholic household, but in college the journalist in her starting asking questions of organized religion. By age 30 she developed a personal relationship with Jesus Christ and since then works daily to surrender her stubborn will and vain ego to allow the Holy Spirit to guide her life. She now considers herself a non-denominational Christian. In the summer of 2014, with guidance from God, she started expressing her faith journey in this column, Everyday Miracles. Feedback from WRN readers has been overwhelming positive proving that people crave so much more.
Want to know when I post a new Everyday Miracles story? Send an email to gschmitt@womenridersnow.com letting me know you want to be added to my Everyday Miracles mailing list.
Related Articles
Genevieve's Everyday Miracles: Regaining Balance When You Feel Off Center
Genevieve's Everyday Miracles: How Does Your Light Shine?
All Everyday Miracles columns