Adventure Motorcycle Gear
Starting out my motorcycling life as a cruiser rider, I used to wear leather and jeans. Now my riding adventures take me off the paved road at times and present more diverse weather conditions. Therefore, I often choose textile "Adventure" (ADV) gear like the Klim Artemis jacket and pants over leathers. ADV apparel is designed to be versatile and provide protection, comfort, and function for riding in various weather conditions and terrains.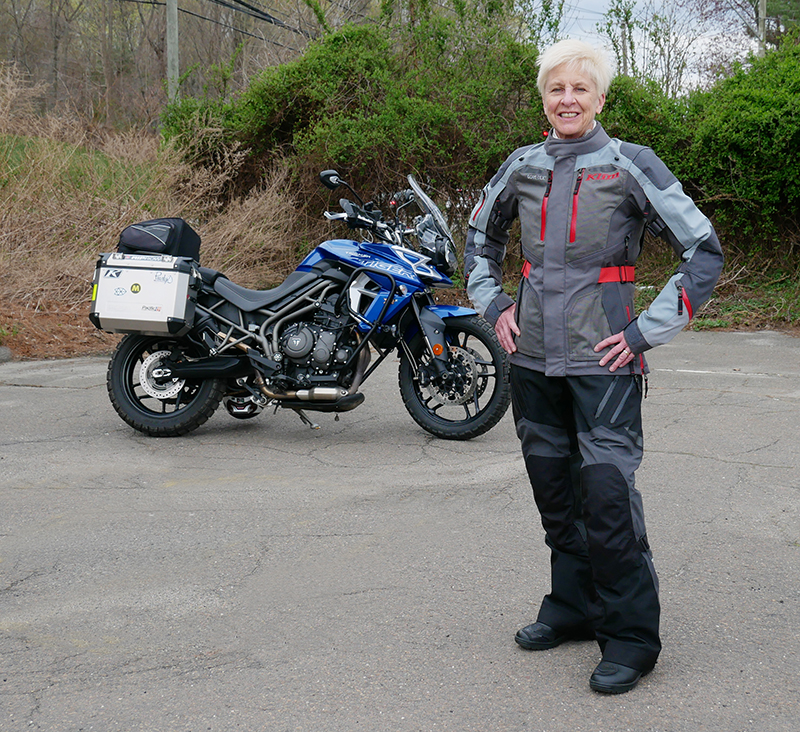 For a company whose genesis is in the snow industry, Klim has literally climbed to the top of the heap in ADV apparel. Located in Rigby, Idaho, Klim has been making high quality motorsports gear for more than 25 years.
To guarantee that all the right ingredients were sourced to make the suit functional, durable, protective, and desired by women, Klim put its lead female designer, Kelsey Runge, on the job. As a matter of fact, the entire Artemis design team was made up of women who spent time testing their designs. They made sure the fit, finish, and functionality was up to snuff for women riders. As noted boldly on the company's website, "Built by women, for women. This is hardware, not apparel."
When considering buying the Klim Artemis jacket, its waterproof Gore-Tex laminate shell  was a big calling card for me. I've had other "waterproof" gear that relied on bulky liners to do the job. Most of them worked but robbed me of mobility and made me feel like a Weeble who wobbled and might fall down.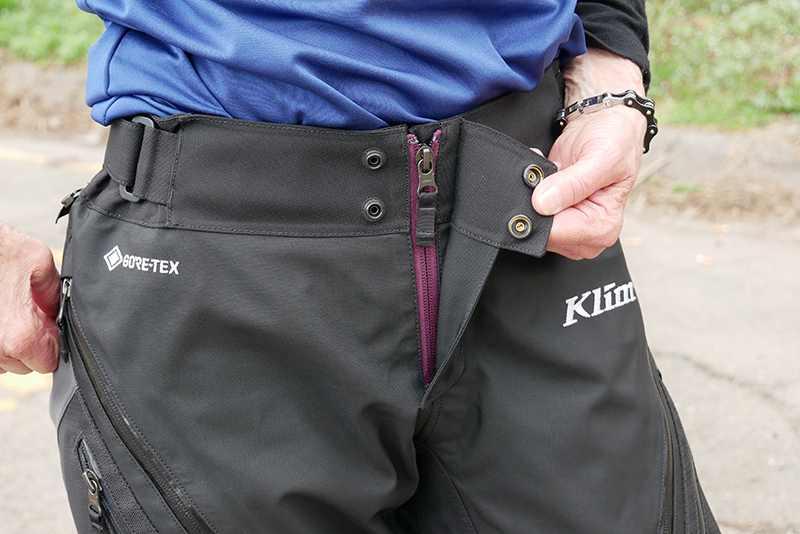 One of the hazards of riding ADV motorcycles, is you tend to have the occasional "get off." Therefore ADV gear needs to be tough enough to resist rips from a simple fall as well as durability from an asphalt mishap. The Klim Artemis jacket and pants are constructed with CODURA, a lightweight, durable and highly abrasion-resistant material. In addition, the Artemis gets extra-tough KARBONITE ripstop material overlaid in the elbows, knees, and seat areas. 
The Klim Artemis jacket and pants include D30 level 1 armor in the shoulders, elbows, back, hips, and knees—all the major impact zones. D30 armor is the choice protection for extreme sports like downhill mountain bike racing as well as contact sports like football. D30 armor is soft and flexible, yet has amazing impact absorption qualities.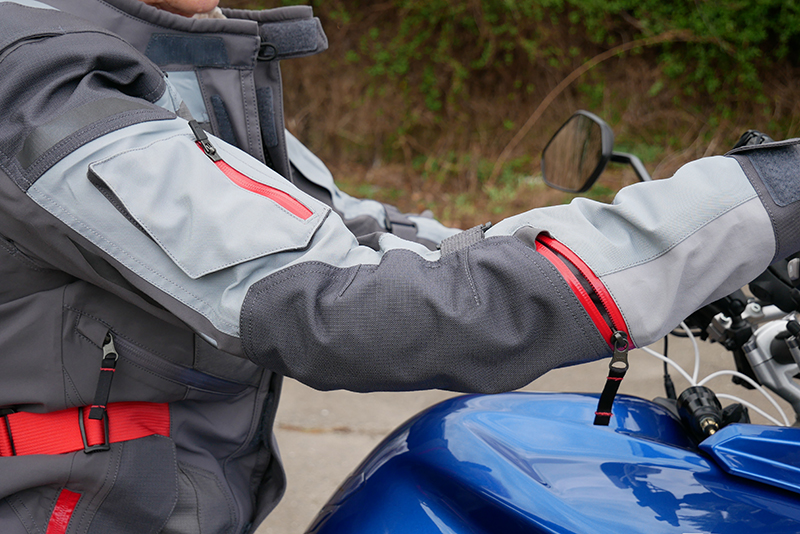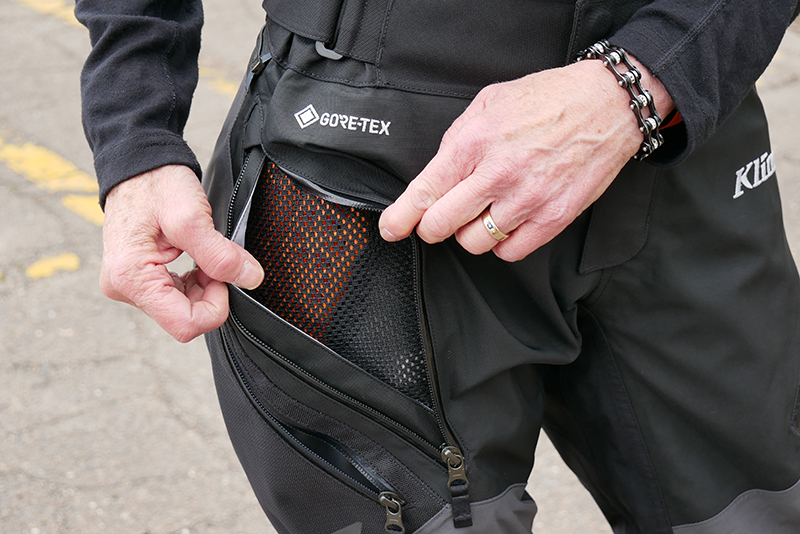 When riding on and off the road, riders often move around a lot, both standing and sitting on the motorcycle. At 63 my body is beginning to lose its flexibility, and body armor only accentuates the lack of mobility. But the Klim Artemis jacket and pants are packed with features that allow a great fit that doesn't limit mobility.
I'm on the small side—some describe me as tiny or petite, which I hate. I tower at a full 5 feet 2.5 inches and tip the scales at close to 100 pounds. Generally, with motorcycle gear I wear a size XS or 2. Eight out of ten times it's too big on me. Klim's online Fit Wizard gave me a 95% recommendation for a size small and a 35% recommendation for a medium. I chose the safe route and ordered small in both the pants and the jacket.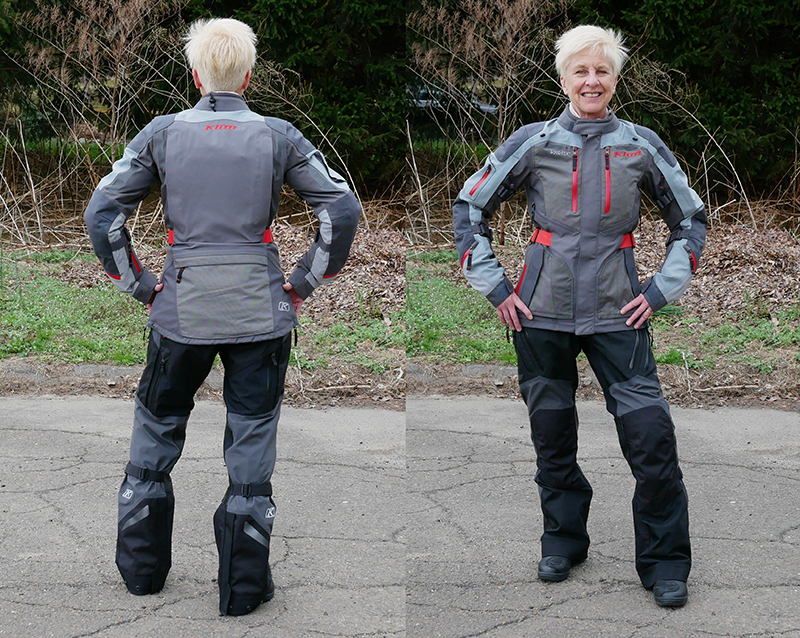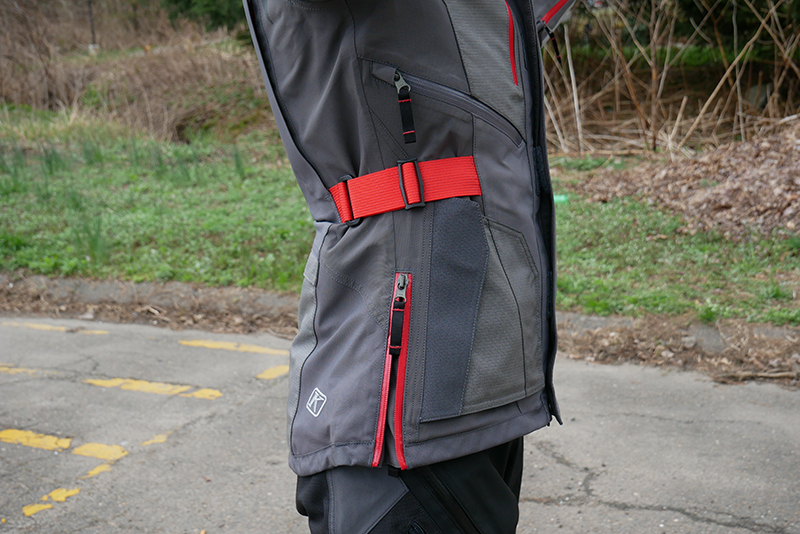 There are adjustment straps on the forearm, bicep, and waist to dial in the fit and accommodate layering. Wearing a jacket that has a tailored look just makes me feel good. When I feel good, I ride good!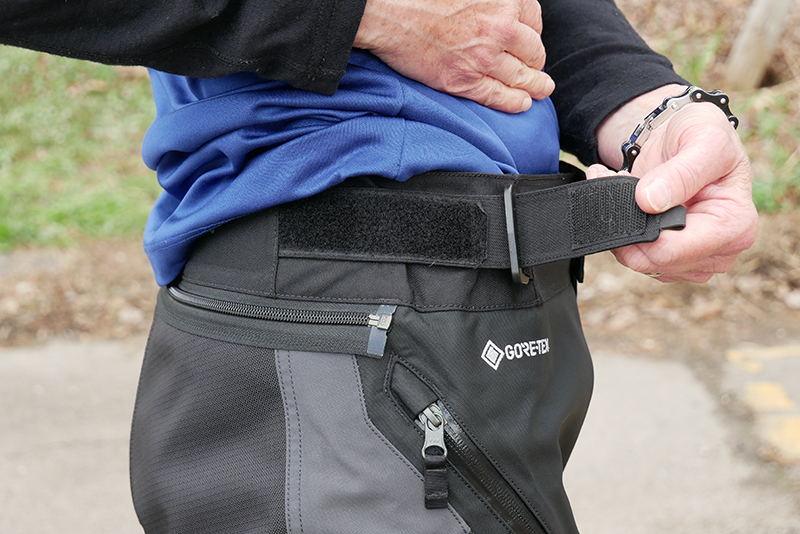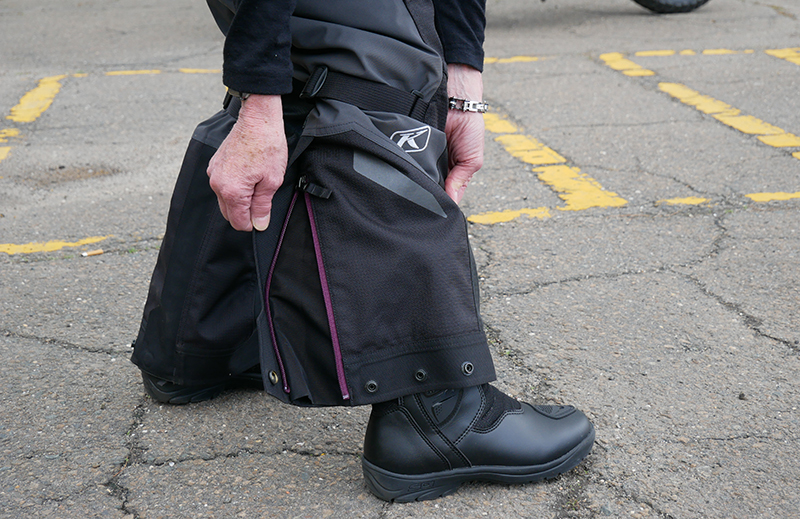 Tons of Vents and Pockets
I like to carry certain things on me for quick and easy access when I ride. My essentials include a wallet, lip balm, mask, sanitizer, my lucky AA anniversary coin, and my never-leave-home-without-it mini Swiss Army knife. With 13 (9 external and 4 internal) pockets in the Klim Artemis jacket, there's plenty of space for it all.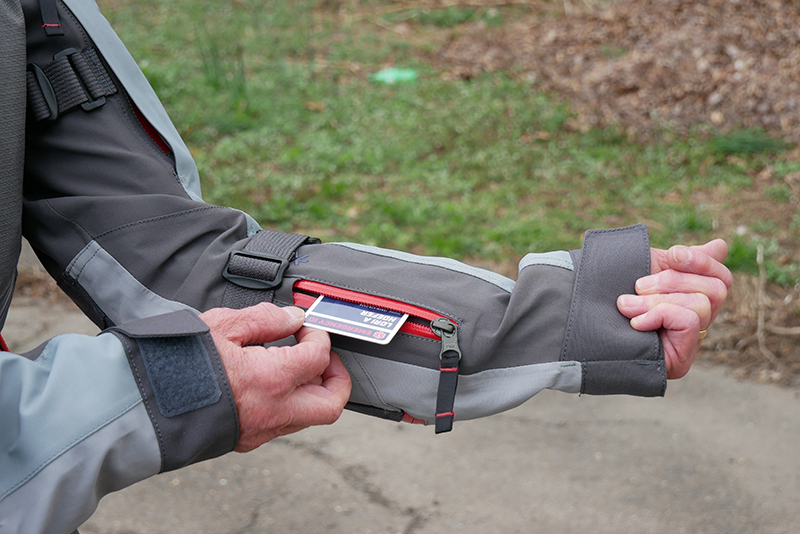 The Klim Artemis jacket and pants include a level of attention to detail that only comes on premium gear. For example, every external pocket (and vent) has a sealed Y2K zipper to ensure that water stays out. Face it, nobody likes using damp Chapstick. The main closure zipper is a humongous waterproof 12 Y2K zipper which is easy to open for venting and close to stay dry and wind free.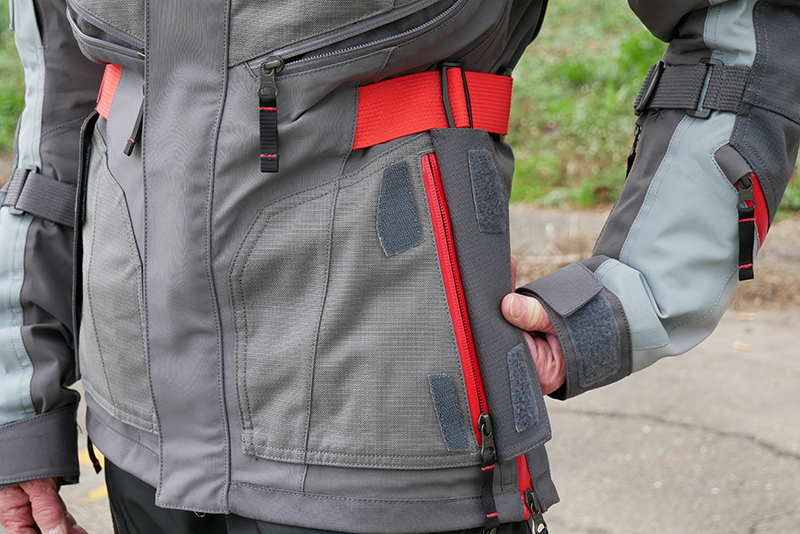 The two chest pockets double as vents to compliment the other eight vents found in the jacket. There are standard vent placements for the arms, back and chest, but the female ingenuity is exposed when it comes to the "cross core" vent. Located directly beneath each breast bone is a strategically placed vent which I am dubbing the "Booby Cooler."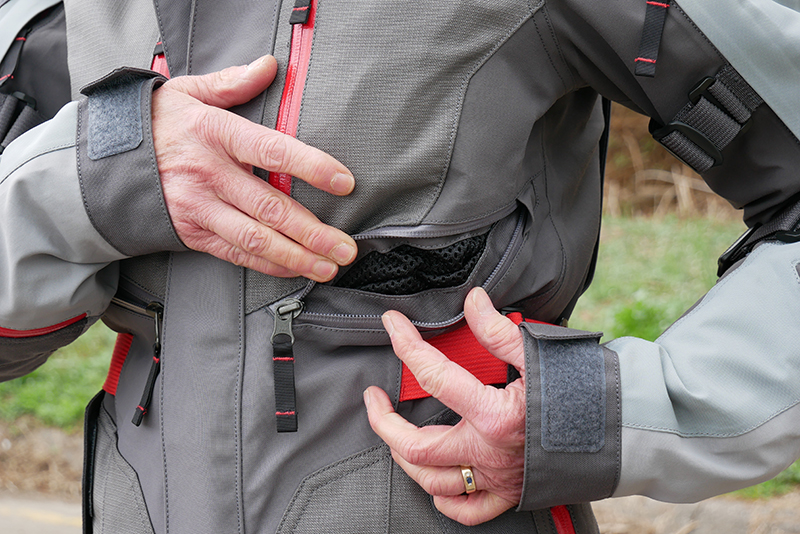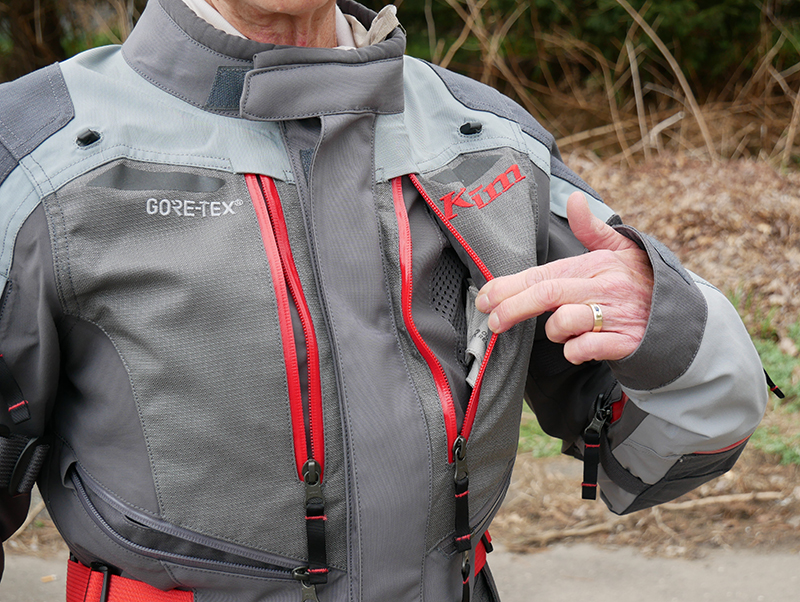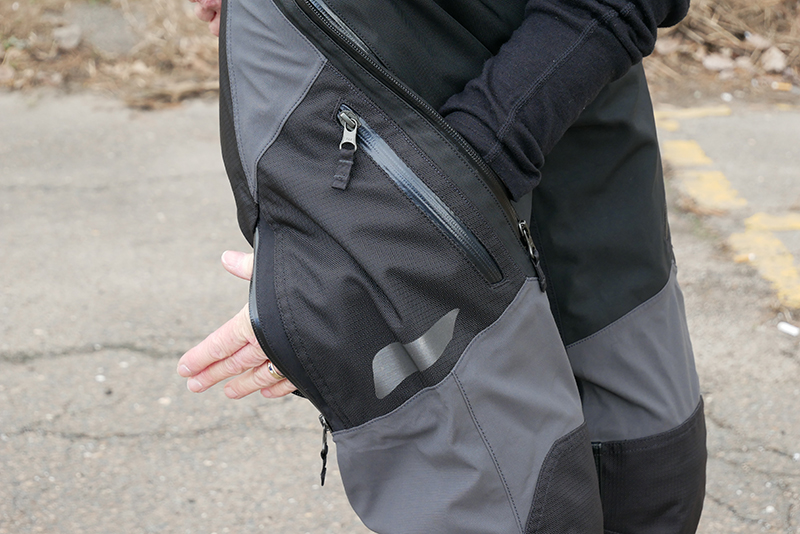 A thoughtful feature on the pant leg is the addition of soft goat leather on the inner knee and thigh which helps grip the gas tank when standing—something off road riders do often.
Although I'm not a fan of riding at night, there are occasions when I find myself out after the sun has dropped below the horizon. Most of the time this is traveling home after teaching an evening MSF course, and I want to be seen. The Klim Artemis jacket has 3M Scotchlite reflective strips on the upper chest, shoulders, triceps, and upper back. The pants have reflective strips on the outside of the thigh and at the back of the lower leg. I would like to be lit up like a Christmas tree, but really, it's my job to SEE and ensure I am seen.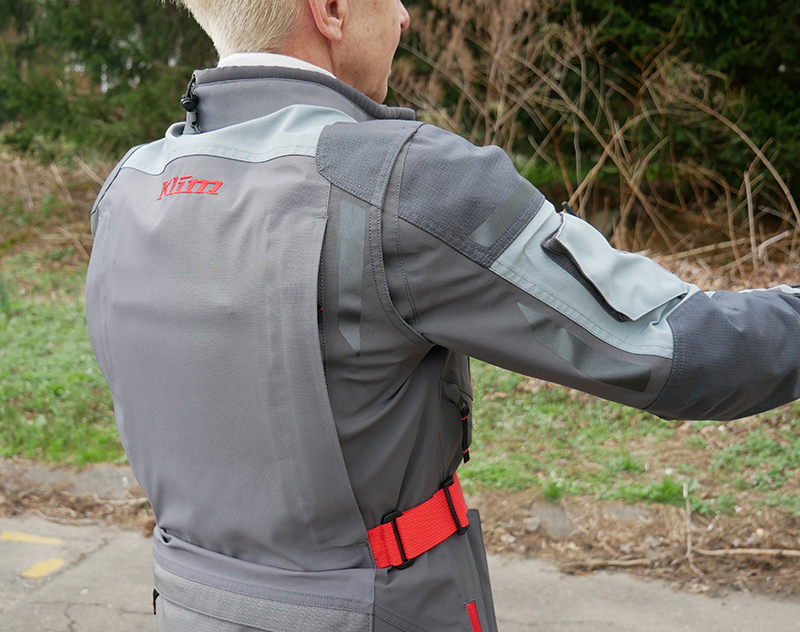 The combination of the Klim Artemis jacket and pants get a top rating from me. This comfortable gear  provides great protection, fits as if custom, and has high functionality with all the pockets, vents, and adjusting straps.
When shopping for motorcycle gear it's mind boggling trying to compare and evaluate all the features and benefits from one brand to another. What tips the scale for me is customer service and warranty. A brief call to Klim's customer service gave me the final comfort I needed. After two rings at 7:30am, Carly picked up the phone with a cheery greeting.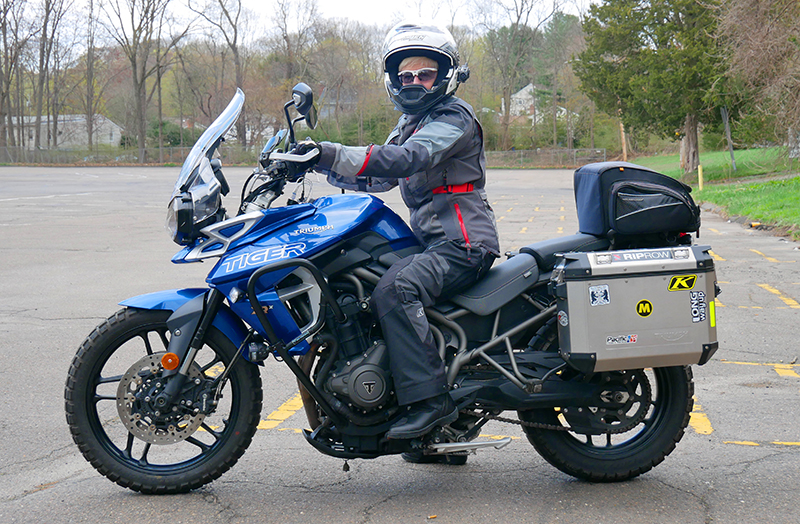 A 5-minute conversation revealed that working at Klim is amazing. Most employees stay for years, everyone there uses the gear, and Carly is an avid snowmobile rider. I quizzed Carly on the warranty promise of crash/damage replacement and she assured me that it's true. Klim will replace, for a period of 5 years, any gear that is damaged in a mishap as long as it is accompanied with a copy of the accident report. Bam, sold!
Like I tell my high-end bicycle customers, you can spend less several times or you can make a one-time investment. The Klim Artemis jacket and pant combo is a wise investment that covers all the bases.
For more info and to order, visit Klim.com.
Note to our dear readers: As KLIM continues to invest in building the best gear for women, they're looking for test riders of all shapes and sizes to wear early development gear for both street and off-road riding. If accepted as a test rider, you'll get special access to pre-production gear as part of their field testing program! To apply for gear test riding, email mkincart@klim.com with the subject "Gear Testing". Let's support those manufacturers who are designing specifically for us!