A short ride from the hectic scene at Daytona Bike Week is the Deland Bike Rally, held Saturday, March 3, on Woodland Boulevard in downtown Deland. The event features live music, vendors, food, free parking, restaurants and shops. "This is our third annual bike rally and everyone in the family will enjoy it," says organizer Lani Faulkner.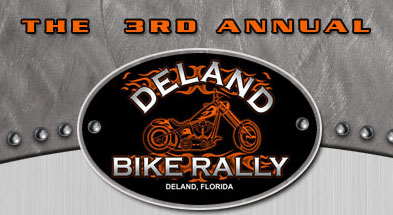 There will be a Pro-Am bike show sponsored by Wide Open Cycles and Renegade Biker Magazine with trophies and prizes for Pro, Pro-Stock, Metric, Touring and Sportster class motorcycles. Other activities at the Deland Bike Rally are a performance by the Central Florida Motorcycle Drill Team and a custom bike show.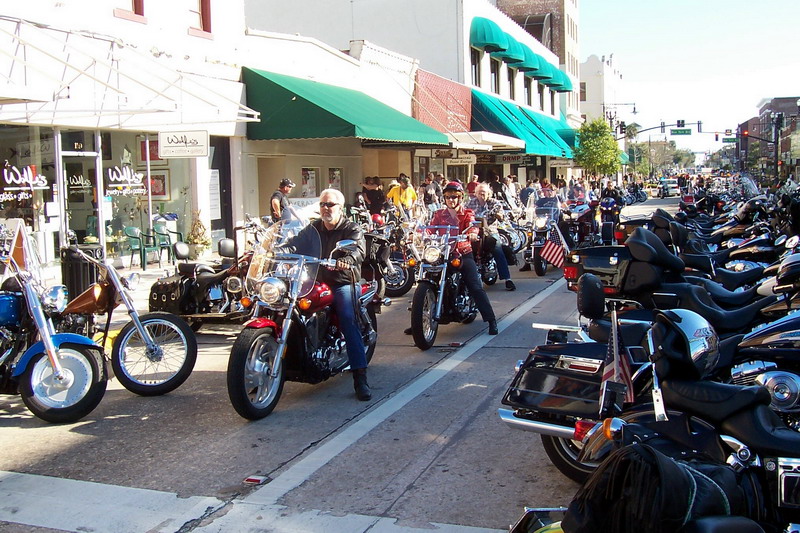 Deland, Florida is located halfway between Daytona and Orlando. The historic downtown area has many museums, including the National Museum of Women in the Arts on Kingsbury Blvd.
For more information on the rally and a schedule of events, check out DelandBikeRally.com