A wall calendar featuring 14 real women mechanics photographed in their environments is now for sale. For the second year in a row, photographer and mechanic Sarah Lyon set out to capture women who wrench on engines for a living in a full color calendar.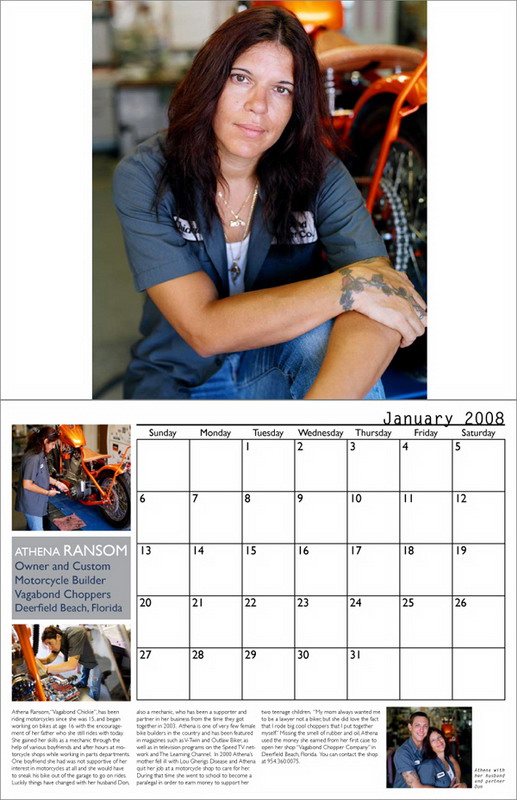 The Female Mechanics Calendar is a full-sized 14-month wall calendar that includes multiple color photographs of each female mechanic, along with bios telling their stories of how they got into the non-traditional labor field of mechanics. The calendar includes automobile, motorcycle, helicopter, diesel bus, semi-truck, and bicycle mechanics. The project challenges stereotypes of typical tool-girl, pin-up calendars by showing real women mechanics working in their shop environments.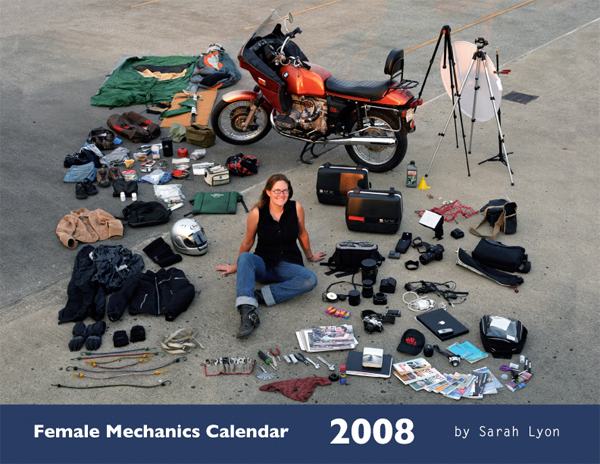 During the summer of 2007, Sarah Lyon, artist, mechanic and motorcycle enthusiast, ventured out on her 1977 BMW R 100S motorcycle for her second cross country journey in search of women mechanics. Found mostly through word of mouth, Sarah met with mechanics from both the east and west coasts, traveling 12,000 miles in three months. The calendar also includes a six page photo collage of images from the journey and a story about the creation of the project.
For the first Female Mechanics Calendar, Sarah travelled more than 6,000 miles alone on her 1978 Yamaha motorcycle during the summer of 2006. She decided to create a second calendar after receiving such positive feedback about the project from people all over the world. Both calendars are unique collections of an underrepresented group of women that intend to inspire other women and girls to follow their dreams despite societal challenges.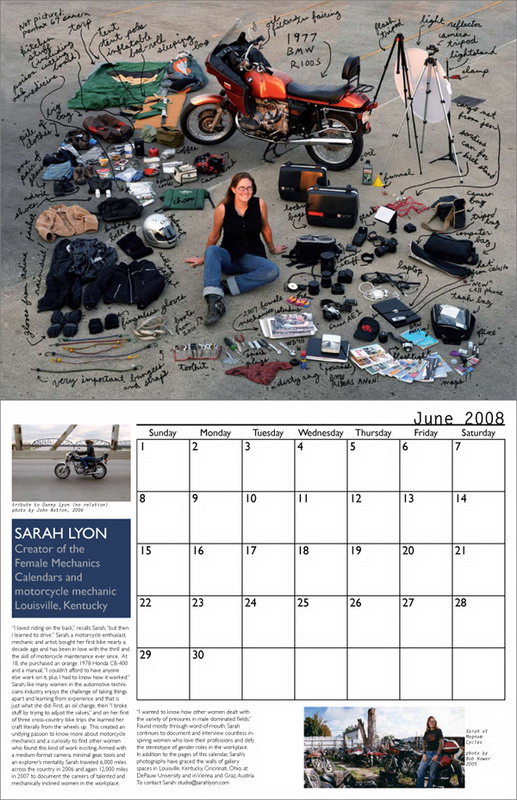 Visit www.sarahlyon.com/calendar to order online or find a retail location. The price is $15.