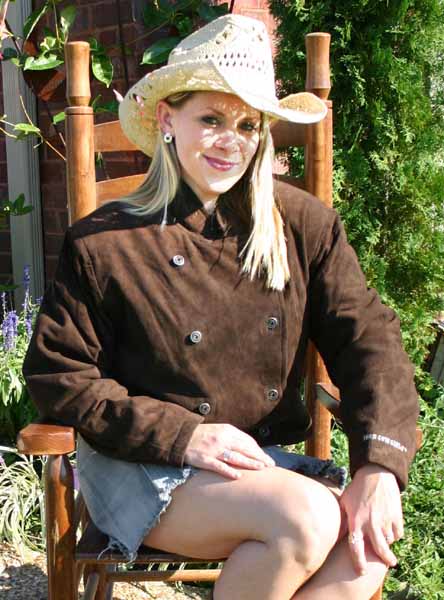 Iron Cowgirls Jacket
Fashioned after the Old West Cavalry jackets, this soft suede Calvary Scout jacket from Iron Cowgirls is made from the finest goat suede and comes in chocolate brown and black. Its lined with 100 percent tough nylon and stuffed for mid-weight warmth. Button closure on the front. The stand up collar helps keep the wind out. Can be worn on the bike, but works great as a fashion statement off the bike as well. The silver metal buttons bear the Iron Cowgirl brand logo IC Authentic. The name is also embroidered in a special Old West font in silver on the left sleeve. The IC Authentic logo is embroidered in silver on the back down at the waist.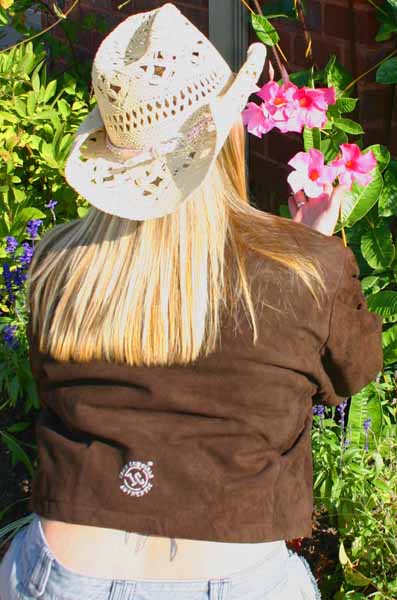 A special Iron Cowgirl touch includes a label that sits on a piece of leather and is secured in four corners with baby IC silver buttons. Maribeth Shanley, founder of Iron Cowgirls says, "Weve included a bit of karma under the label. Weve printed a silhouette of a coyote an inspirational quote." Price $199.99, Visit www.ironcowgirls.com.