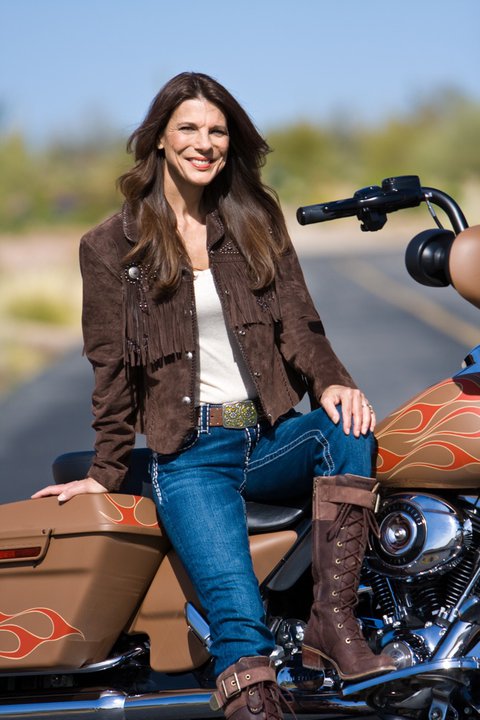 Today is a big day for me at Women Riders Now as I unveil a brand new look to this Web site. It has been a year in the making, believe it or not. Five years of stories equals a ton of content#173; thousands and thousands of pages and moving it all over to a new database management system is no easy task. The site was rebuilt from the ground up to give it a fresh look and feel while maintaining the features that have made WRN a favorite online destination for thousands of motorcycle riders across the world#8230;yes, world. All you have to do is look at some of the readers#8217; comments and see where people are from who are reading WRN.
For those of you who#8217;ve become familiar with WRN I want to point out a few things that may seem different so you know what#8217;s going on. First of all, I have been planning this launch date now for several months but I#8217;ve been putting it off and putting it off because there were many stories to go through and custom pages to manage as information was being transferred from the old site to the new site…all this while still keep the Web site current with information.
All that to say, my team and I are still building custom pages so I ask for your patience#8230;and participation. What do I mean by that? Visit the story on our home page that invites you to the WRN Bug Bashing Party for all the details on how you can help me.
In the meantime, here are some things you should know:
1.
The Motorcycle Videos that were so popular on the old site will soon be part of the new site. We are
developing a new video management database and viewing portal. Unlike other sites that simply
link you to YouTube, we prefer you watch our professionally produced videos right on WRN.
2. Links We Like: We are revamping our links page to add new and exciting companies that are more
targeted to you, the WRN reader.

3. Archive: We are working a great new way to access the archives. You will be able to browse the
archives for stories by manufacturer, model and other key topics. For now, if you#8217;re looking for a
story on a particular topic, simply use our search feature. Unlike our old search feature which was
powered by Google (which meant you were subjected to ads by Google), we now have a custom
search feature built just for WRN so when you search for something, all you#8217;ll see are stories with
that key word that are on WRN. Another way to find stories is to simply go to that section, say the
Motorcycle Reviews, and at the bottom of the page is the list of pages with all the stories. Just click
through the pages to find the story.
4. Readers Comments: If you submitted a comment below a story during the month of May and have
not yet seen it posted below the story, you#8217;ll soon see it below that story on the new site.
5. Readers#8217; Reviews: This page on the old site was organized by manufacturer and model for the
readers#8217; motorcycle reviews, and by product name for the readers#8217; product reviews. You will soon
see the Readers#8217; Reviews organized the same way on the new site. For now, the stories are listed in
chronological order.
I hope you are as excited about the new site as I am. Have fun browsing the new WRN and feel free to email me your thoughts#8230;but remember, change is a good thing when you continue to improve and evolve to a much better you, or in this case, a much better WomenRidersNow.com.