I havent been this excited about a womens motorcycle jacket in a long time. Its called the Maven, and its made by Roland Sands Design (RSD). Whos Roland Sands? Hes an innovative motorcycle builder and parts maker who recently branched into the apparel business. Roland and his team have combined their sharp eye for cutting-edge design with their knowledge of producing apparel classics into a hot new jacket for women riders of all motorcycle styles that's sure to be a hit.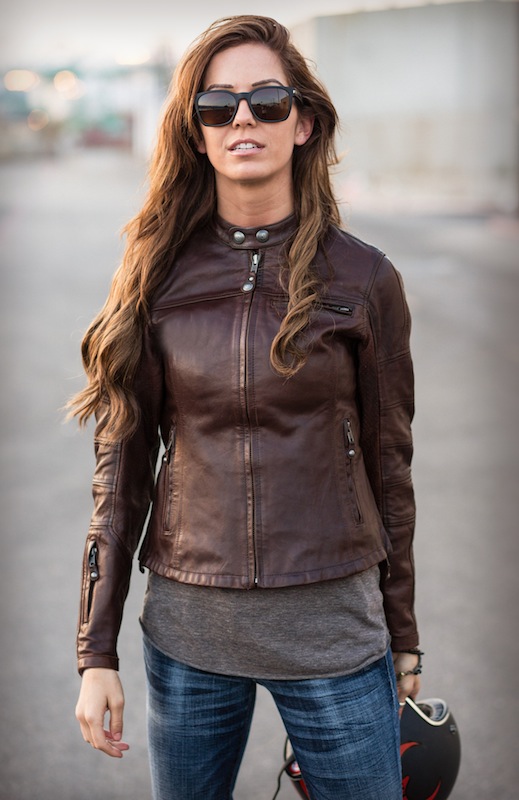 I just received the brown Maven jacket that Im going to test when the warm weather hits. From the quality of the leather to the functional features that give the jacket substance,I can tell you this is one stylish, classy motorcycle jacket.Aside from its hot looks that will have me reaching for it when Im off the bike, the Maven is a true rider's jacket, with precurved sleeves for easy reach to the bars and a dropped backside to cover your lower back when leaning forward. The fitted café-style design has a fully adjustable zip waist, zipper cuffs, two pockets on the inside, and three zippered pockets on the front.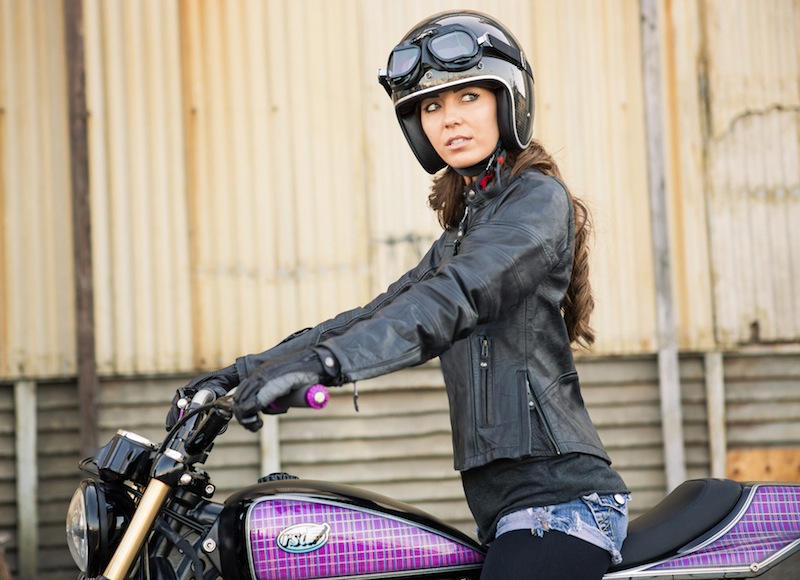 Perforated leather trim under the arms and around the waist allow the jacket to breathe, while a gold satin lining adds an element of class when the jackets hanging on the back of your chair. The Maven is priced at$560, but for me, the fact that it works as a fashion jacket in addition to one I can wear on the bike justifies the higher price. Currentavailablecolors are tobacco (the brown color shown in the first photo) and black. A cream and oxblood (deep red) color will be available in the spring.
The Maven comes in sizes S–2XL, although my early impression of the sizing indicates that its a little off. For example, I normally wear a medium because I have broad shoulders and long arms, but the medium was tight across the shoulders, so Im ordering a large to see which one fits me best. Know that you might have to experiment a bit with sizing, although Roland Sands is aware of the sizing issue and is reviewing it. Look for my full review in the spring. Visit
RolandSandsDesign.com
for more info and to order online.