Im heading off on another press tour, this one courtesy of the state of Idahos tourism bureau. Ill be testing some of the 2011 Harley-Davidson models Ive not yet gotten seat time on, as well as bringing you a story about the incredible countryside the Tetons and Yellowstone National Park that are literally in my backyard. How fun to be able to do this with 10 of my favorite female moto-journalist friends. Below is the press release put out by Idaho Tourism.
Idaho Tourism partners with Harley-Davidson Motor Company to Host Female Moto-Journalists
On Friday, September 10, a group of national and international female moto- journalistswill grab the handlebars of a new 2011 Harley-Davidson motorcycle and head out to cruise one of the "Top 10 Scenic Drives" in the Northern Rockies. Organized in partnership by the Idaho Division of Tourism and Harley-Davidson, this is the second installment of a successful women#8217;s media ride event that will feature the Yellowstone-Grand Teton Loop, which boasts America#8217;s first national park. The 4#8211;day, 400-mile excursion winds through towering mountain peaks, majestic landscapes, and breathless beauty.The women will be riding a variety of new 2011 Harley-Davidson motorcycle models courtesy of the Motor Company, including the new SuperLow XL883L, which will be tested for its comfort and agility.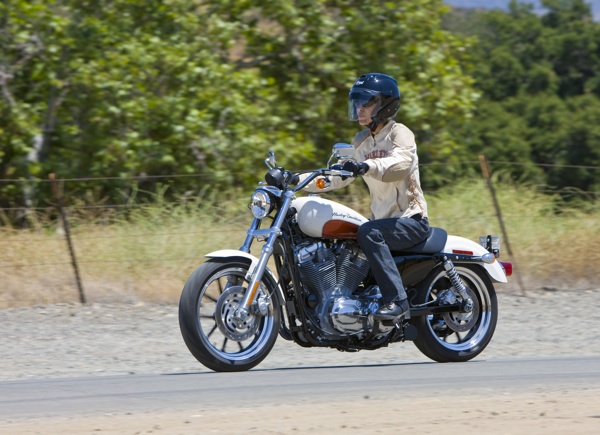 Amanda Lee, Product Communications Manager for Harley-Davidson Motor Company, will be along for the ride offering information about new models, as well as insights on the increasing number of women who are inspired to get behind the handlebars of their own motorcycle and discover adventure and freedom on two wheels. #8220;We#8217;re proud that women now represent 14 percent of new motorcycle sales for Harley-Davidson,#8221; says Lee. #8220;It#8217;s incredible to be able to share this unique experience with female moto-journalists who are passionate about encouraging new riders to take that first step toward experiencing this exhilarating sport for themselves.#8221;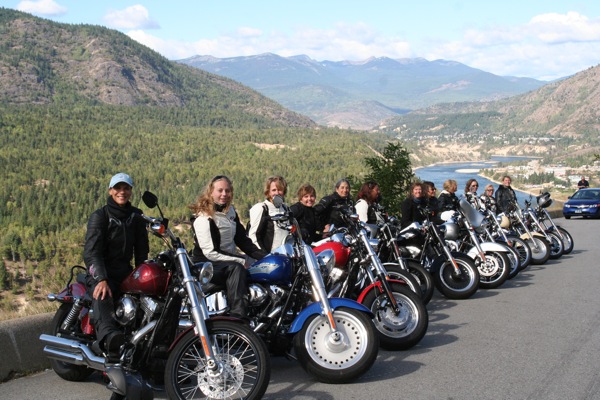 Other riders on the tour will include editors from publications such as Thunder Press, Quick Throttle, Road Bike, and Women Riders Now, to name just a few. All are seasoned riders who arelooking forward to exploring the routeand sharing their experiences with readers nationwide. Genevieve Schmitt ofWomen Riders Now said she also is looking forward to the trip. "Truly one of the most spectacular places to ride a motorcycle in America is among the Tetons and through Yellowstone National Park. Both are magical places, and Im excited to be riding this loop on the seat of a Harley-Davidson motorcycle alongside other women riders."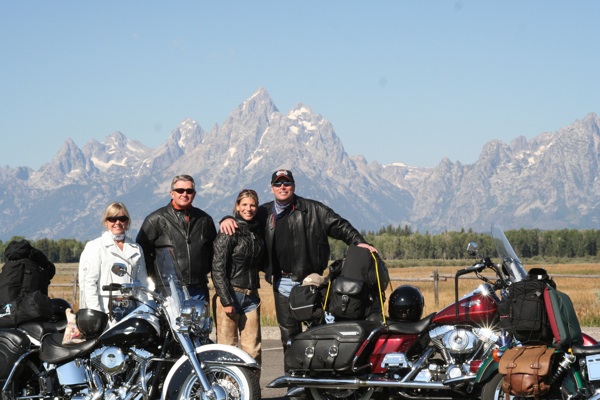 According to the Motorcycle Industry Council, one of the biggest shifts taking place in motorcycle ridingtodayis the growth and impact of female riders. Since 1998, the number of women riding motorcycles has grown 36 percent, with the majority holding technical/professional jobs or college degrees. In organizing this event, Idaho Division of Tourism partnered with Harley-Davidson Motor Company; National Park Service; local Chamber of Commerce#8217;s and hotel/restaurants along theroute to assist infacilitating and accommodating the media ride.#8220;We love combining niche markets such as scenic byways, motorcycling, fall foliage and girlfriend getaways in one creative promotional effort,#8221; said Karen Ballard, Idaho Division of Tourism Administrator. #8220;It is so rewarding to expand the reach of our great tourism product and once again prove our brand, Adventures in Living with our collaborative partners, Top 10 Scenic Drives in the Northern Rockies and Harley-Davidson.#8221;Those who are interested in following the group of moto-journalists can get updates Twitter.com/cruisingtheloop, and view the route VisitIdaho.org/cruisingtheloop.