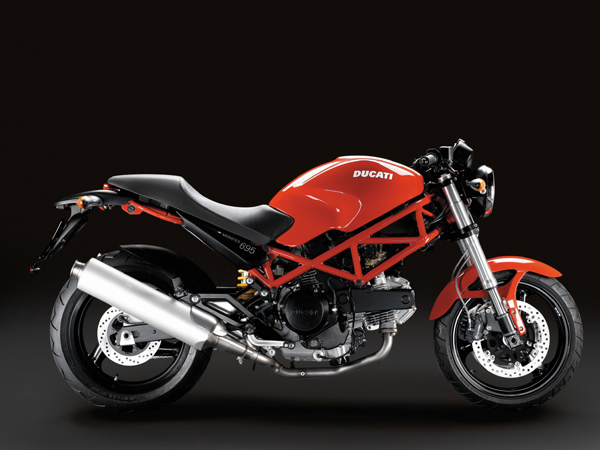 Ducati announces the new Monster 695, the latest iteration of the entry level Monster seen for the first time at the Paris Motorcycle show. The Monster 695 is welcoming to novice riders but, at the same time, is a Ducati so it delivers a level of performance advanced riders can appreciate and enjoy.
The Monster family of motorcycles is considered the entry level point into the Ducati family. Twelve percent of Monster buyers are women. According to Ducati press materials, once a person buys a Ducati motorcycle like new Monster 695, it transforms a motorcyclist into a Ducatista. Ducatisti are members of a tribe of fans who love Ducati motorcycles.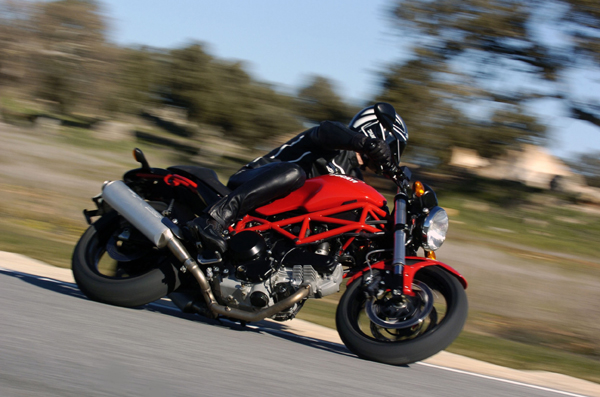 The Monster 695, a preview of the Model Year 2007, replaces the 620, and is a quantum leap forward in terms of handling, riding pleasure and performance. The potent new 695 cc L-twin delivers much greater horsepower and torque #8211; the highest output per cc of any Ducati air-cooled engine #8211; while producing smoother and more fluid power, making every twist of the throttle exciting and satisfying.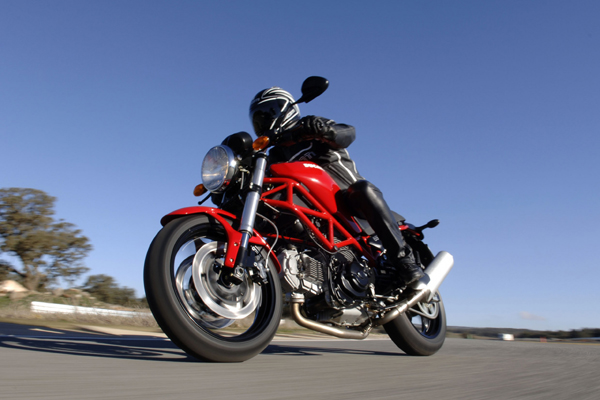 As part of Ducatis heritage of naked bikes that started more than 10 years ago with the original Monster, the 695 is the next evolution of the middleweight Monster. Featuring a 73 horsepower air-cooled desmodromic L-twin engine and 45 ft-lbs of torque, the new bike also boasts exceptional road holding abilities thanks to the trellis frame and Sachs rear shock. Another benefit is the APTC clutch that features user-friendly light clutch lever effort and the performance of a slipper clutch to reduce rear wheel chatter when downshifting abruptly. Additionally, maintenance intervals have been increased to 7,500 miles and a new black with red frame color scheme is available.
The new model will be available in North America as a 2007 model as early as June 2006. Priced at $7,495 USD ($9,995 CND), the MSRP for the new Monster 695 remains the same as the Monster 620 it replaces. For further information about this new model and complete technical specifications please visit www.ducatiusa.com.