Dealer Expo is the powersports industry's annual trade show where dealers from all over the country shop for new products to stock in their showrooms. As a member of the media, its always fun to walk the aisles and get a first-hand look at the new products well be seeing in dealerships over the next few months.
We have lots to share with you. Here's a partial list of some of the items we saw, plus stories well be developing and posting to this online magazine in the coming months.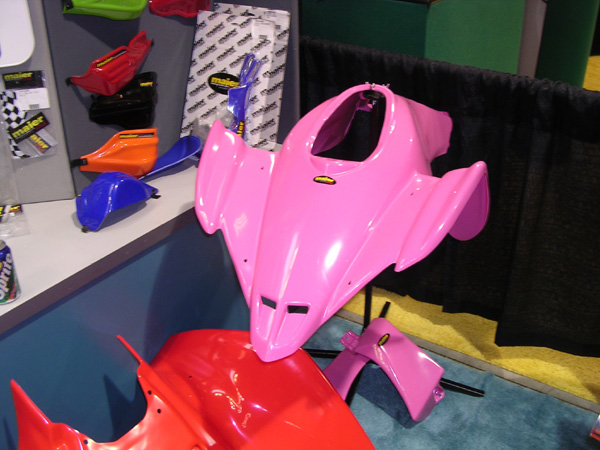 In the Pink!: It was definitely the year of girl gear with tons of pink jackets, helmets and other pink-accented accessories hitting the market. Is it overkill? Are manufacturers just making statement? Do women really want pink? Well explore this in an upcoming story.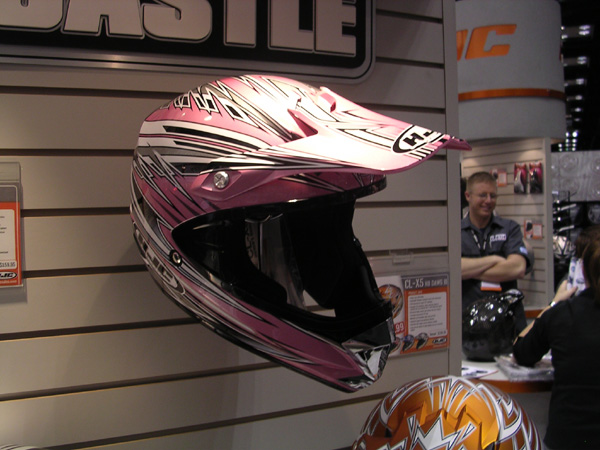 PowersportsTV.com is a new online motorcycle research buying service that also has streaming video shot at the latest events. I was interviewed by reporter Mark Campbell for his Dealer Expo report. Visit that Web site soon to see my interview about the women's market.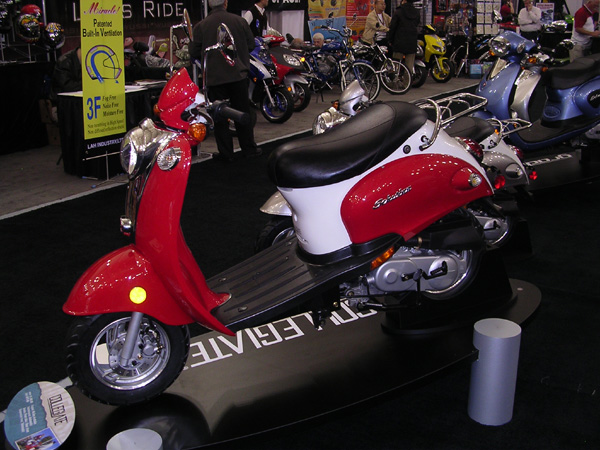 Scooter Trend: lots of companies are now making scooters and many more motorcycle dealerships are now including scooters in their offerings. Bicycle maker Schwinn was there exhibiting their new line of scooters.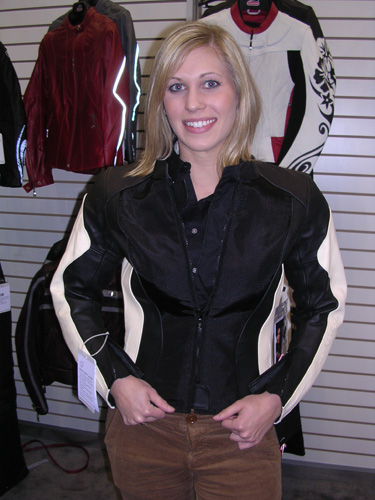 Womens Apparel Trends: more than pink, nearly every manufacturer we visited is offering great new womens jackets with a host of new, thoughtful features. Now its up to the dealers to stock those jackets so customers have something to touch and try on instead of just buying the garments from a picture in a catalog. In an upcoming report, well look at what the trend is in women's jacket and pants this year.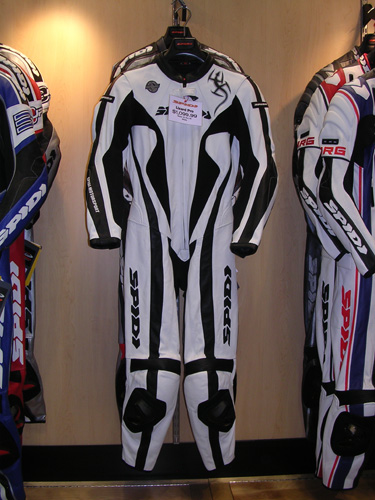 Sunglasses: we visited with Oakley and was introduced to several new lines of women's sunglasses. They include those big-framed, movie star style glasses and several styles of wide, stylish wrap-arounds that work great off the motorcycle as well as on. Now women aren't stuck wearing those thin, sport-style glasses from Oakley. We cant wait to show the new ones to you.
The AMA is gearing up for a big promotional campaign for its upcoming Women amp; Motorcycling conference taking place at the end of June. Look for ads and stories promoting the conference in motorcycle magazines over the next few months.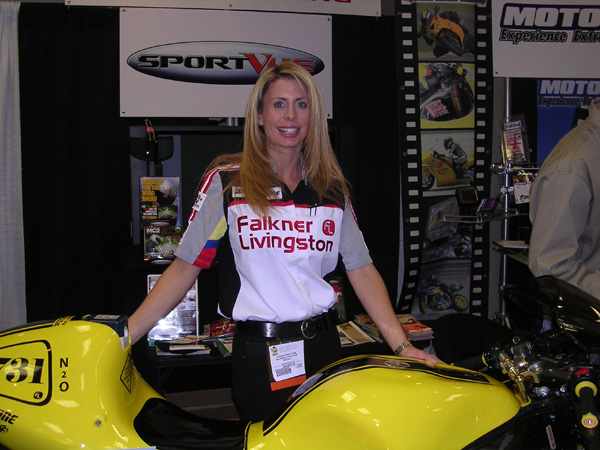 We met Susan Robertson, the woman who set a land speed record at the Bonneville Salt Flats last year. She's not only skilled on a fast motorcycle, she's beautiful and poised, too. Well have a story about her posted in the next few months including the award Suzuki presented to her.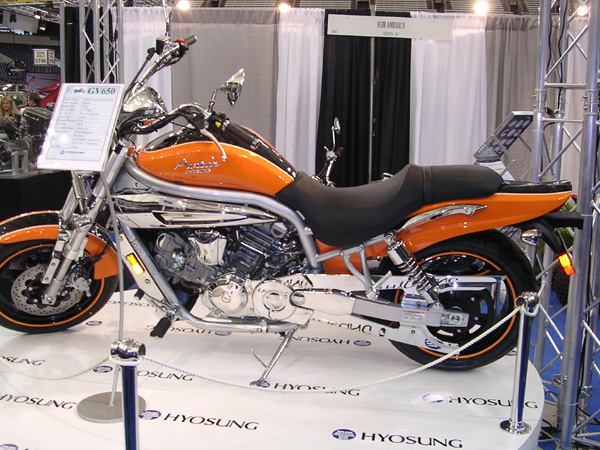 Value motorcycle brands: that's the new catch-phrase for motorcycles that are put in the same category as Kia brand cars. Kymco, a Taiwanese company, was the first value brand of motorcycles the U.S. a few years ago. This year Hyosung, a Korean company, is making its mark in the U.S. with several models of cruisers and sportbikes motorcycles to choose from. One looks just like a Harley-Davidson V-Rod!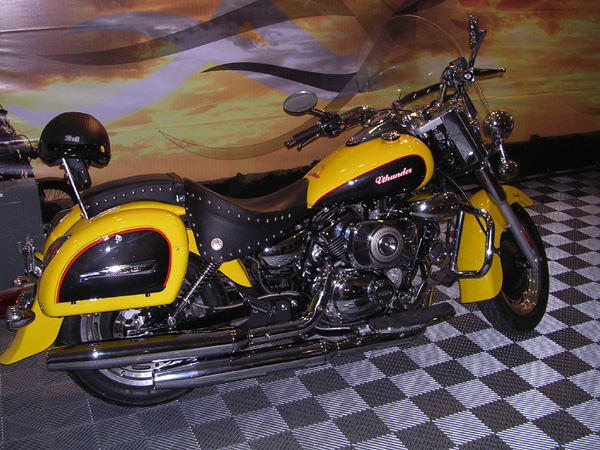 Speaking of value brands, we were briefly introduced to Vento, a scooter and motorcycle company that you may have seen in ads already. We need to learn more about this Texas-based company that's aggressively marketing to women.
That's a quick wrap-up on Dealer Expo. Please continue to visit as well have lots more over the coming weeks and months.