Licensed Harley-Davidson artist David Uhl is releasing his third commemorative Daytona Bike Week painting for 2007 titled "Buried Treasure." Davids previous two Daytona pieces, "Censored 1933" (currently valued at $3,800) and "Rumblefish" (currently $2,250) have enjoyed great success on the secondary market.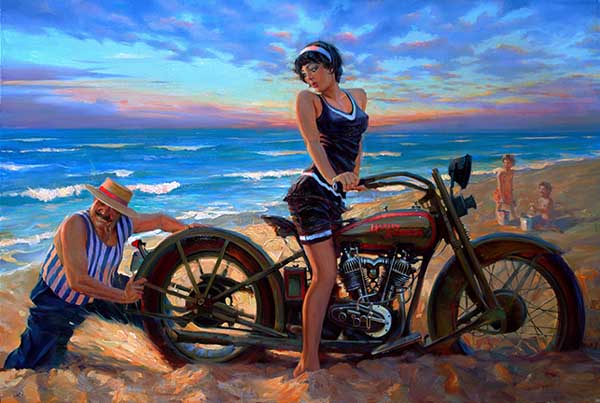 The photos for this piece were shot near Treasure Coast Harley-Davidson in Stuart, Florida. The piece is aptly named "Buried Treasure." This limited edition, hand-signed canvas print is being made available at a tremendous price. All of Davids Harley-Davidson artwork have become collectors items. Prints of "Buried Treasure" will be available for purchase through the end of the Daytona Bike Week, March 11, 2007.
"Buried Treasure," as well as Davids other works, will be on display at the Ocean Center and at Destination Daytona during the Daytona Bike Week. For more information on David Uhl, visit art-inc.biz.