Rucker Performance will start modifying pre-owned Harley-Davidson Road Kings this fall giving customers more options when buying a used motorcycle. Rucker is collaborating with Bruce Rossmeyers Harley-Davidson and Daytona Boss to customize 120 pre-owned police and fire and rescue Road Kings for its "Enforcer" line within the next year.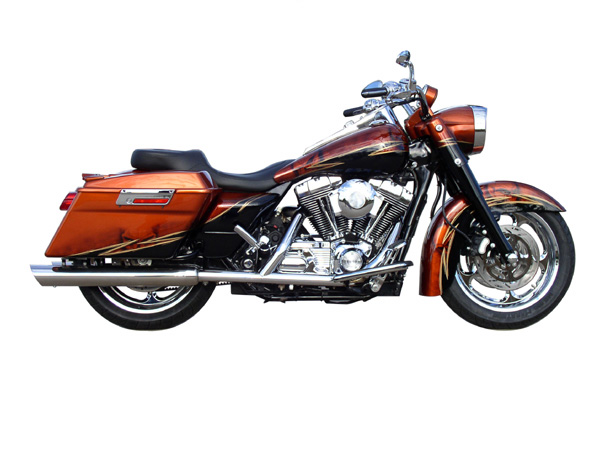 "Rucker Performance is stepping out of the box providing high-caliber customization services for customers who want a cruiser motorcycle, the performance of a Harley-Davidson motorcycle and the look and feel of a one-off custom. I am proud to have the opportunity to work with Bruce Rossmeyer and Daytona Boss," said Bill Rucker, founder and CEO of Rucker Performance.
Pre-owned 2005 and 2006 Harley-Davidson Road King Police, Fire and Rescue motorcycles will undergo complete facelifts including upgrades such as a wide tire 200mm conversion kit (from the standard 130mm), a strong performance Screamin#8217;Eagle Big Bore 96 cubic inch motor, chrome handlebar package (all handlebar components, grips, switches, housing, brake master cylinder and molded frame neck cover), chrome 18 inch wheels, customized fabrication work (extended fuel tanks, front and rear fenders and saddle bags), a custom fitted seat, painted front end as the color of sheet metal, a headlight molding and a graphics package with "Toxic Paint" upgrades.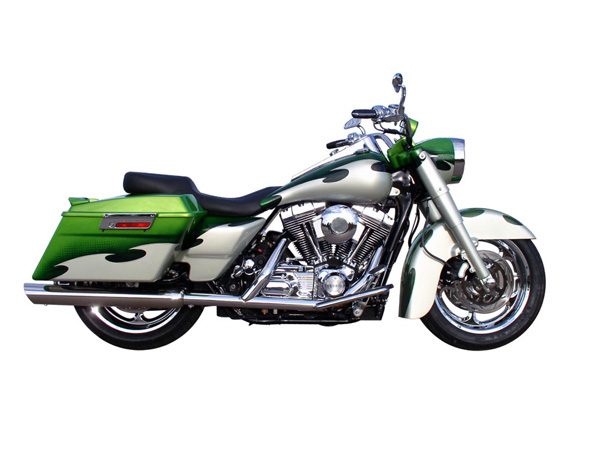 "I am excited about our collaboration with Daytona Boss, my internal customizing department, and Bill Rucker of Rucker Performance to provide the worlds first wide tire production customized Harley-Davidson touring motorcycle," said Bruce Rossmeyer, CEO of 13 Harley-Davidson locations. "We will be offering our full bike care warranty, which is similar to the Harley-Davidson fender-to-fender warranty, with the purchase of this Enforcer."
The pre-owned customized Enforcer motorcycles will be available for sale at all of Bruce Rossmeyers locations; Daytona Harley-Davidson in Daytona Beach, FL; New Smyrna Harley-Davidson in New Smyrna Beach, FL; Fort Lauderdale Harley-Davidson in Fort Lauderdale, FL; Pompano Harley-Davidson in Pompano Beach, FL; Sunrise Harley-Davidson in Sunrise, FL; Southern Thunder Harley-Davidson in Horn Lake, Mississippi, Grand Junction Harley-Davidson in Grand Junction, CO; Hollywood Choppers of Fort Lauderdale and Arlen Ness of Daytona Beach.
Founded in 2004 by Bill Rucker, Rucker Performance has quickly become a leading designer and manufacturer of custom American muscle and chopper motorcycles, high performance street rods and professionally restored vehicles. Log on to RuckerPerformance.com for more information.
Bruce Rossmeyers Worlds Largest Harley-Davidson dealership is located at 1637 North U.S. Highway 1, Ormond Beach, Florida. For more information, visit BruceRossmeyer.com, or call 954.724.2800.