One of the advantages of visiting an online magazine like WomenRidersNow.com over a print magazine is with the Internet were able to deliver motorcycling news and information as soon as it becomes available. To entice you to continue coming back to WomenRidersNow.com, were offering a sneak peak on stories soon to be posted on WomenRidersNow.com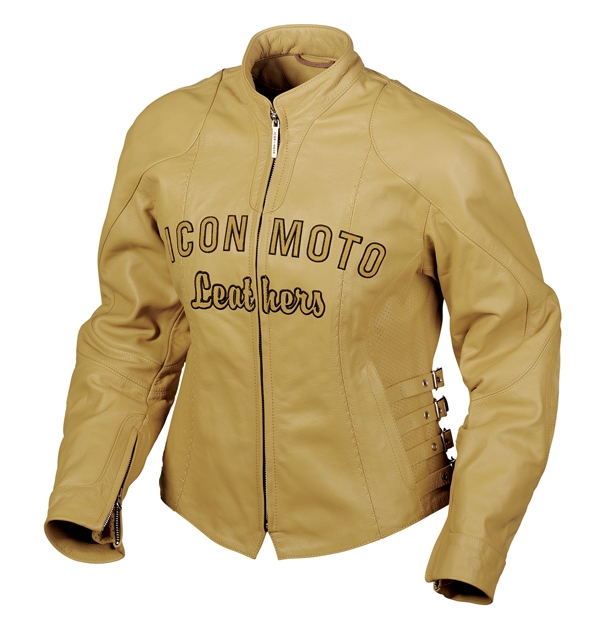 Were big fans of ICON here at WomenRidersNow.com, not because theyre an advertiser on our magazine, but because the company is innovating some hot new womens motorcycling gear.
New to ICON in 2007 is the Bombshell line #8211; jacket, pants, chaps and boots. We recently tested a hot and sexy pair of white Bombshell chaps pairing it with a white Tuscadero jacket. ICON V-Twin Marketing Manager Brenda Trumbo emailed us recently with an update on how the new line is doing its first month on the market. "This line is selling fast and furious! We lightened up the new Bombshell from the heavier 1.2 to 1.4mm that we used in the Kitty, to a light as air 1.0-1.1mm leather for the Bombshell apparel line. You can feel the difference."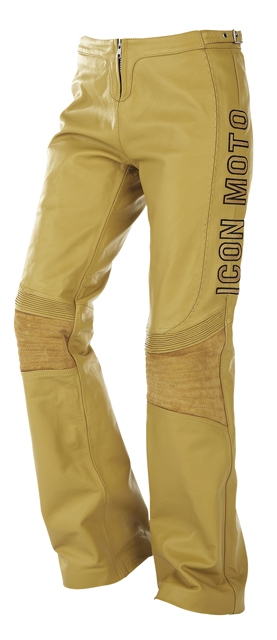 Plus, youve got to see the Bombshell boot (accessible by clicking on ICONs ad on this site and then clicking on its Web site address). For those who like a sexy, fashionable boot to wear on your motorcycle, ICON paired functional elements like a rubber sole with a mega-cool style to create a black leather riding boot that works both on and off the bike. Brenda says, "Our Bombshell Boot proved to be a winner right out of the gate. It sold so fast; I have not seen anything like this since we introduced a pink helmet."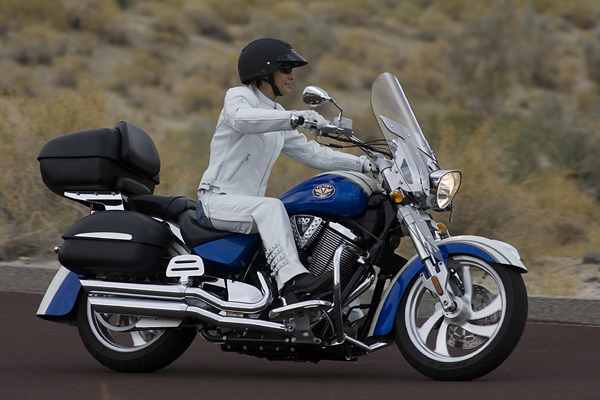 Test Rides
For those of you asking when we were going to test a Victory motorcycle, good news! We finally got our butts in the saddle of the 2007s and will have our report posted in the next couple of months.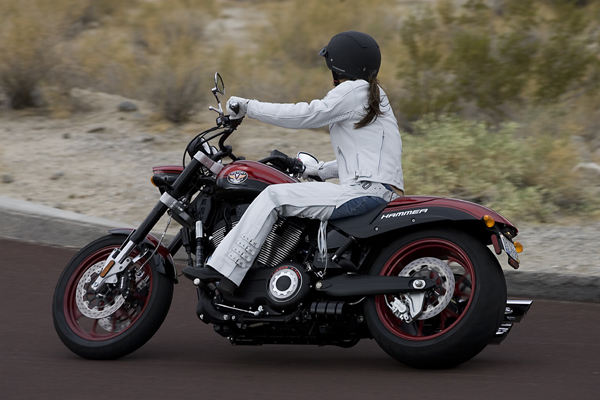 Plus, WomenRidersNow.com was invited to an exclusive media-only test ride of a unique scooter hitting the market in February 2007. WRN contributor Perri Capell got the chance to ride Piaggios new three-wheeled scooter and will report on what she discovered about his funky new concept.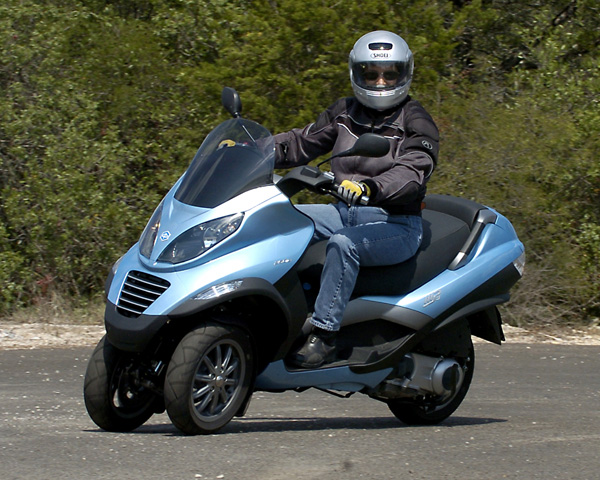 And dont forget to check back on November 1 for a new video segment posted on Motorcycle Lifestyle TV this one about the AMA Women amp; Motorcycling Conference.20