Many of us struggle with strapping gadgets on our bikes because they can detract from the look of our ride and may not hold up well in riding conditions, yet we still want the opportunity to bring along modern conveniences that can improve our safety and riding experience. Many manufacturers are taking available technology and customizing it for motorcycles. Now you can take it with you.
A flexible technology mounting system
TechMount, a manufacturer of motorcycle and ATV mounting systems for GPS, radar, A/V and other devices, is including an upgrade with many of its stem-mount kits. Kits now include TechMounts Standard and Mini stem-mount kits and include extra mounting posts to fit all of the model year variations of a particular bike model.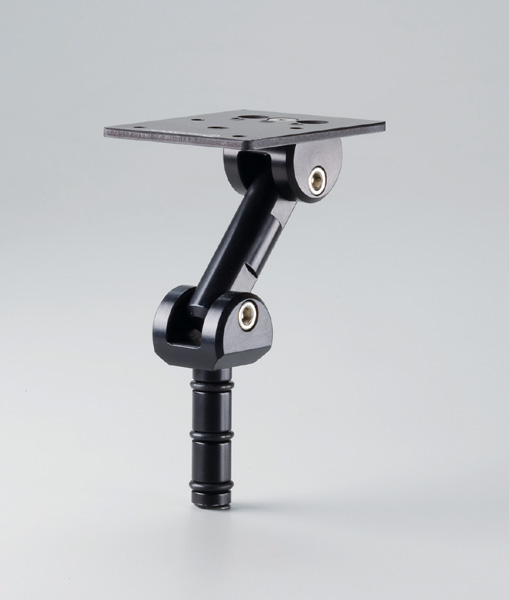 TechMount systems were developed to give riders attractive and secure on-bike mounting systems for a variety of technology accessories like GPS units, satellite radios, cell phones, radar detectors, toll transponders, video recorders, MP3 players, and PDAs. There are mounts for handlebars, steering stems, controls, mirrors, and lights. According to the company, they make fitments for virtually every motorcycle brand, plus ATVs and UTVs. The kits retail from $65.95 to $94.95 and come in a full range of colors: red, blue, black, gold, silver, titanium and chrome.
"We just wanted to make it easier for riders," explains Mike Lee, TechMount's president, and the creator of the mounting systems. "It's as simple as that. For example, if a GSX-R rider using one of our stem-mount kits moves from one model-year to another, there's no need to buy a different kit for the new model. One kit now includes the extra O-ring mounting posts to cover the range of models."
For details visit TechMounts.com.
Adjust Tire Pressure Anywhere
One of the most important items to check on your motorcycle before heading out on the road is tire pressure, but not everyone has a compressor at home if tires need a little air. Now Harley-Davidson riders can install a small compressor right on their motorcycle.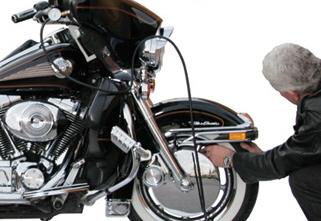 The Savior250psi Built inTire Compressor installs out of sight on your motorcycle (for example inside the fairing on a touring motorcycle) with no special tools required and allows riders to check their tire pressure before every trip or inflate a flat tire in less than five minutes.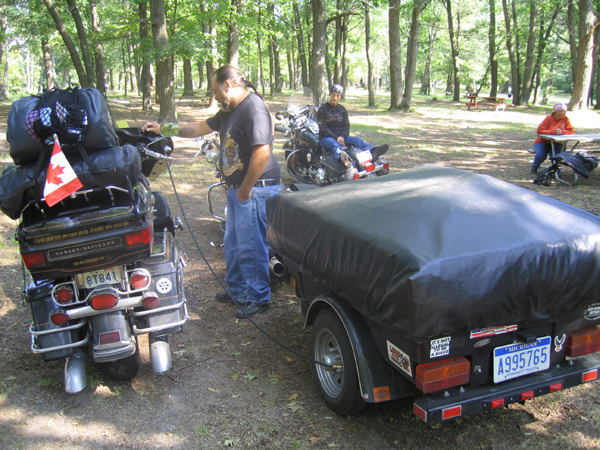 The Savior250psi works without starting the motorcycle and the hose has a safety air relief valve that will not exceed 60 psi of tire pressure. The compressor comes with a stowaway pouch for the hose, tire repair kit and adapters.
For formation visit Savior250PSI.ca/products.html.
Auto Dimming Rear-view Mirrors
When riding at night, headlights from behind can sometimes shine in a riders rearview mirrors causing annoying reflections. Now theres a specially-made mirror that automatically dims those high intensity headlights. AlphaMirror, the Auto-dimming Mirror for Motorcycles, installs on most bikes from street to custom and comes in different colors and styles.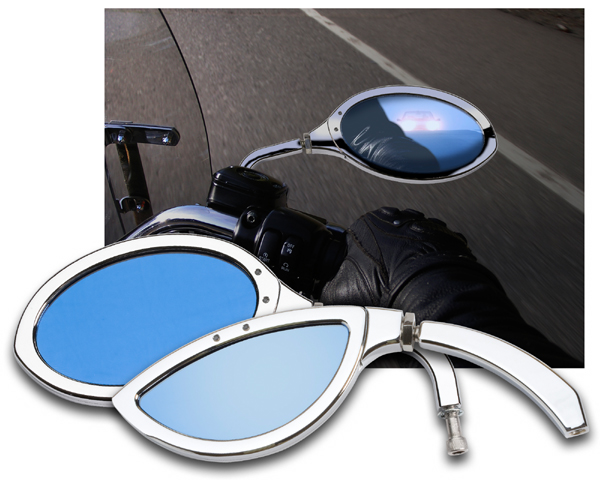 The mirror uses LCD technology to reduce contrasting light conditions, and built-in Spectral Protection to reduce eye-irritating "blue" light wavelengths (common in the latest high-intensity headlights), improving a riders vision and comfort. The mirror operates "hands-free" when installed.
More information is available at AlphaMirrorDirect.com.