Harley-Davidson Dyna and Kawasaki Vulcan owners will want to check out these new seats that help make longer rides more comfortable and ergonomic. Bonus: custom chrome handgrips for the Vulcan!
Forward-Thinking Comfort for Harley-Davidson Dyna Models
Dyna owners, take control of your ride! The new Wide Tripper Forward Solo Seat from Mustang Seats moves you 1.5 inches forward, allowing for more ease in reaching the handlebars and foot controls.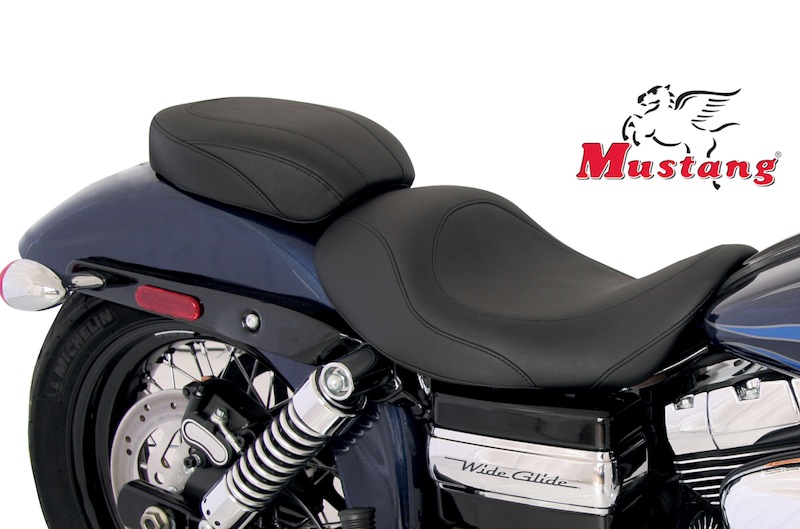 The solo seat is 13 inches wide, supporting the rider at the correct seating angle for long-distance riding comfort.Riders have the option of choosing a diamond-stitched pattern and adding an adjustable, removable driver backrest. The Wide Tripper Forward Solo Seat starts at $259, while a matching 10.5-inch-wide rear seat is available for $159. For more information, visit MustangSeats.com.
Gel Seats amp; Ribbed Grips for the Kawasaki Vulcan
These new gel seats are a great way for Vulcan 900 Classic riders to get more comfortable in the saddle. The gel inserts even out seating pressure, "floating" the rider's and passenger's weight over a large surface area.
The gel seats for the Vulcan 900 Classic are available in Plain, Chrome Studded, or Flame Stitch (pictured).

Here you can see the soft cushioning material inside
the gel seats.
The gel insert requires no break-in period, and the synthetic leather cover is weatherproof and requires no maintenance. Prices start at $224.95 for the Chrome Studded version (part number K53001-191). The Plain version retails for $246.95 (part number K53001-190), while the Flame Stitch is $264.95 (part number K53001-192).
Vulcan riders should also take a look at these ribbed handlebar grips, designed to fit all models in the Kawasaki Vulcan family. With a chrome-plated shell and an integrated rubber liner, these grips give your controls a clean, custom look.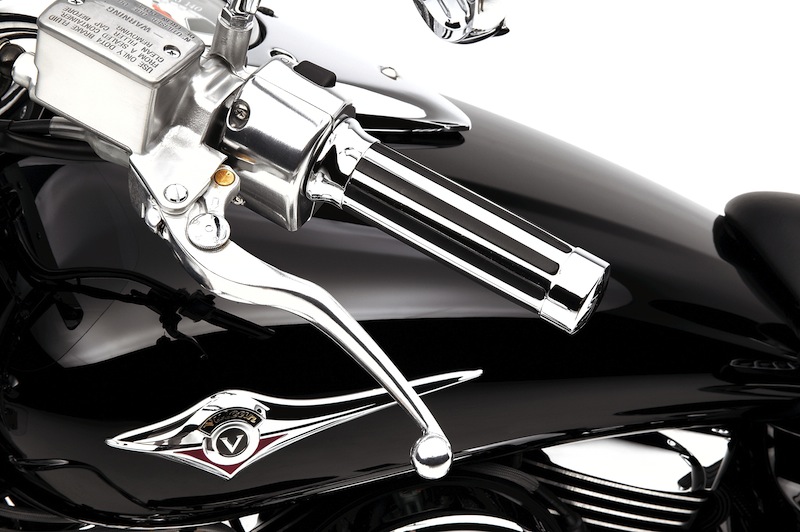 The Kawasaki Vulcan ribbed handlebar grips(part number K53020-226A)are available in chrome only and retail for $67.95. For more information, visit Kawasaki.com.