The Harley-Davidson Nightster has become a very popular bike among women since its introduction last year because its light and low to the ground. For those who own one we are passing along information on a customized product, the Harley Nightster Superbrace.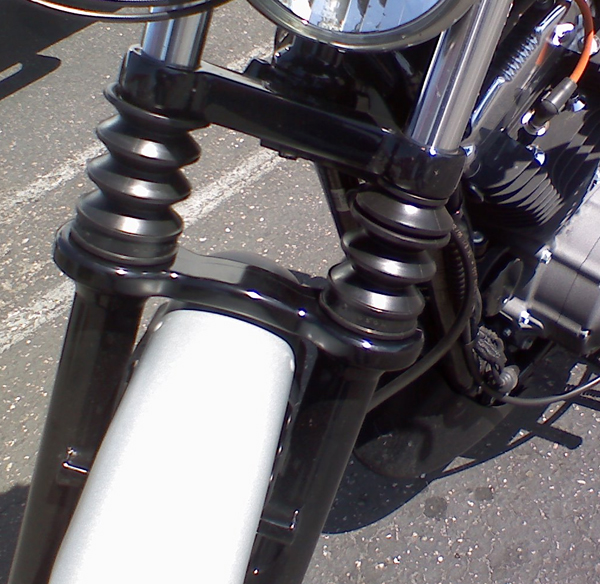 SuperBrace is a patented fork stabilizer designed to reduce high speed wobbles, fork flex, front tire wear and rain groove sensitivity; the goal, to improve overall handling and front-end stability.
Braces are available for other bike models and manufacturers, Honda, Suzuki, Triumph, Yamaha, and Kawasaki. They come in high polish, flames, or an anodized black.
For more information visit SuperBrace.com.