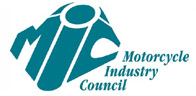 U.S. Congressmen Michael C. Burgess, M.D. (R-TX) and Bart Stupak (D-MI) want insurance companies to stop denying payments to riders who incur injuries while on motorcycles and all-terrain vehicles. The bipartisan legislation is also being introduced in the Senate by Susan Collins (R-ME) and Russ Feingold (D-WI).
Because of a loophole in current law, health insurers can deny payment for injuries sustained by motorcyclists and ATV riders even though they have individual health insurance coverage. The proposed legislation (H.R. 1076, S. 616) would close this loophole and reinstate the original intent of the law that at present unfairly discriminates against motorcyclists, ATV riders and other recreationists.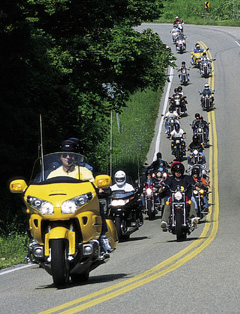 The Motorcycle Industry Council, the Specialty Vehicle Institute of America and the American Motorcyclist Association are working together with other recreation organizations to advocate passage of H.R. 1076 and S. 616. "The leadership shown by Congressman Stupak and Congressman Burgess on this legislation is critical as it moves through the House of Representatives," said Duane Taylor, Government Relations Specialist for the Motorcycle Industry Council. He continued, "Senators Collins and Feingold have also been champions on this issue and we look forward to continuing to work with them as their bill is considered by the Senate."
The Motorcycle Industry Council (MIC), located in Irvine, California, is a non profit, national trade association representing manufacturers and distributors of motorcycles, scooters, motorcycle/ATV parts and accessories.