There are many ways to introduce the sport of motorcycling to women. Riding on a race track is not usually one of them. One company is out to change that thinking. Sportbike Track Time owners Bonnie Strawser and Monte Lutz bring their enthusiasm and innovation to an area of motorcycling many women never experience.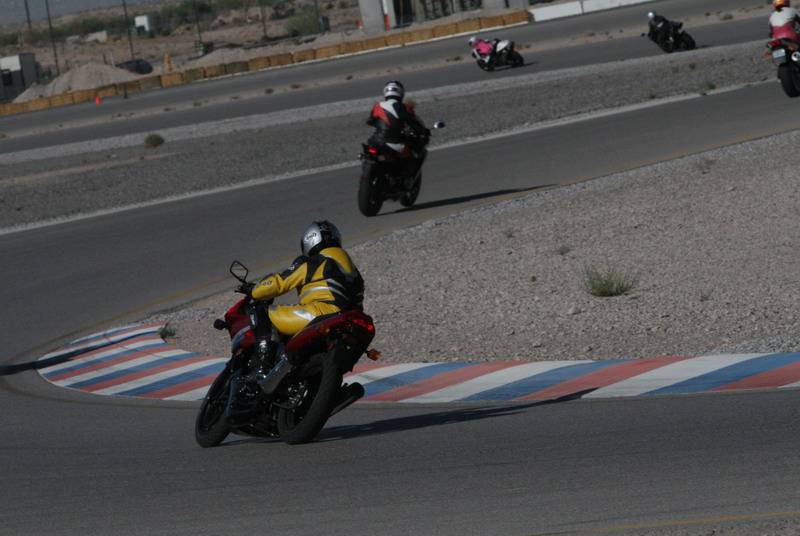 What they created is Femmoto, now in its sixth year. Femmoto is an event catering to women, with motorcycles from many different manufacturers available to ride, as well as seminars, a fashion show and many other features. The event started with just 54 attendees in 2000, and has grown to more than 350 in 2006.
How it all began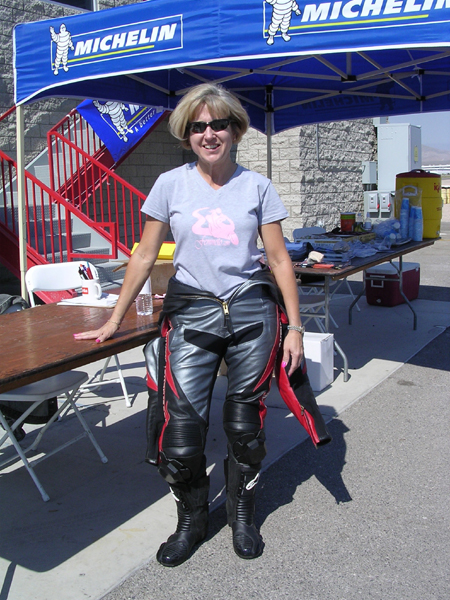 Seven years ago Bonnie thought it would be fun to ride on the track with her motorcycle. It was the start of something big, personally and professionally. "I met Monte when he was running a couple of track days," Bonnie explains. "We ran track events together at Grattan Raceway in Belding, Michigan, in 2000 to test the waters. They were a success, so in 2002, after 20 years in finance and management I switched careers. My business experience and Montes marketing background have given us a good platform to use in the structuring and running of Sportbike Track Time."
Bonnie explains her motivation by recounting a pivotal experience early in her motorcycling career. "After I passed the Motorcycle Safety Foundation course, I went out to purchase my first new bike. Going into the dealership with a male friend, the owner of the shop did not want to give me the time of day but proceeded to talk to my male friend. After I informed the owner that I was the one purchasing the bike I quickly left to find someone that would take me seriously as a woman buyer. That was 20 years ago and the industry has been changing for the better every day."
Targeting women riders
Once she broke into the track day market and befriended the motorcycle manufacturers, Bonnie was able to express her opinions on how women riders are different from men. It is her passion and insistence on creating an event just for women that has fueled Femmoto, which now encompasses three full days of activities. Bonnie is passionate about getting women together once a year at Femmoto. "They reach out to each other to share their motorcycle experiences. I had to learn some things the hard way and it just does not have to be like that in today's motorcycling industry," she says. "One of the best things about riding on the track is riding in a safe environment where everyone is going in the same direction, riding at a controlled pace, and wearing the appropriate gear."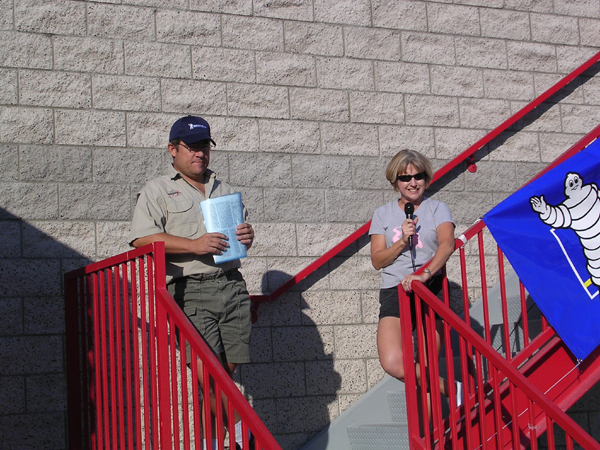 From the beginning, Bonnie hooked up with the Susan G. Komen Breast Cancer foundation donating a significant portion of the registration and proceeds to the organization. Last year more than $10,000 was raised.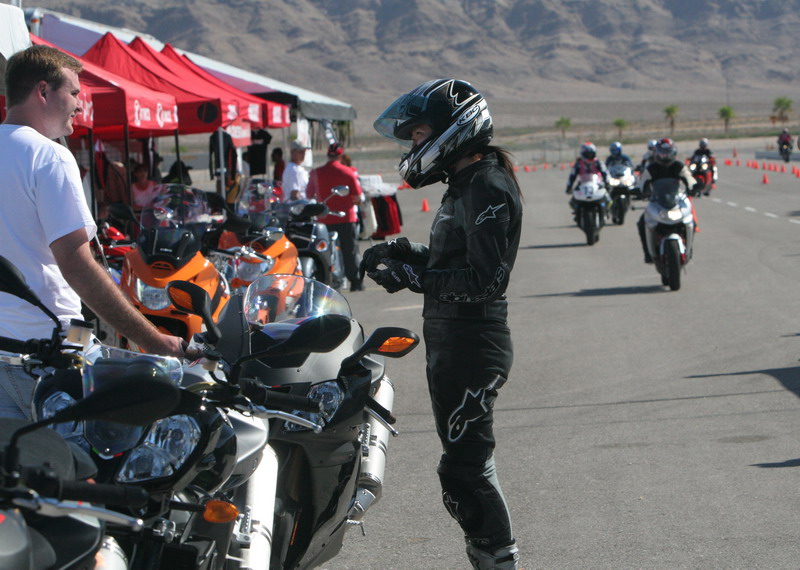 Monte adds, "I was all for the concept of Femmoto but I didnt really believe it had … legs. That first event in scorching August heat and humidity must have had some magic mixed in with it." He said it was a humble beginning with only a single manufacturer, Aprilia, and one sponsor, Parts Unlimited. "It was a seed which a very caring and determined group of enthusiasts from inside and outside the industry were determined to cultivate. Looking around the pits in Las Vegas this past year, I could hardly believe that in just five seasons this event had grown to six major motorcycle manufacturers and several supporting gear and apparel manufactures. And I dont think Femmoto is anywhere near its final destination."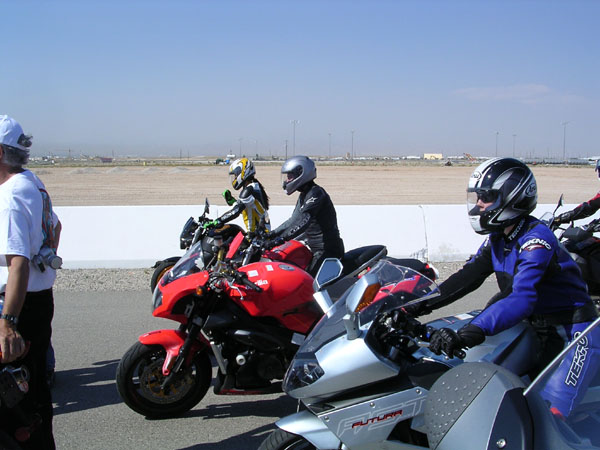 At Femmoto 2006 Bonnie was able to achieve her goal of having an all-woman staff and is glad that the event has support from the attendees, manufacturers and media. "I feel my greatest achievement is the growth of Femmoto each year," she says. Bonnie is currently working on FemmotoGear.com an all women's gear store in conjunction with SportbikeTrackGear.com She adds, "With the growth of Femmoto I have been very fortunate to add many new programs to the event. A new activity for 2007 is the demo street program which brings with it the opportunity of new sponsors supporting the women rider. I am very pleased to have the support of Harley-Davidson and Buell for the demo street program."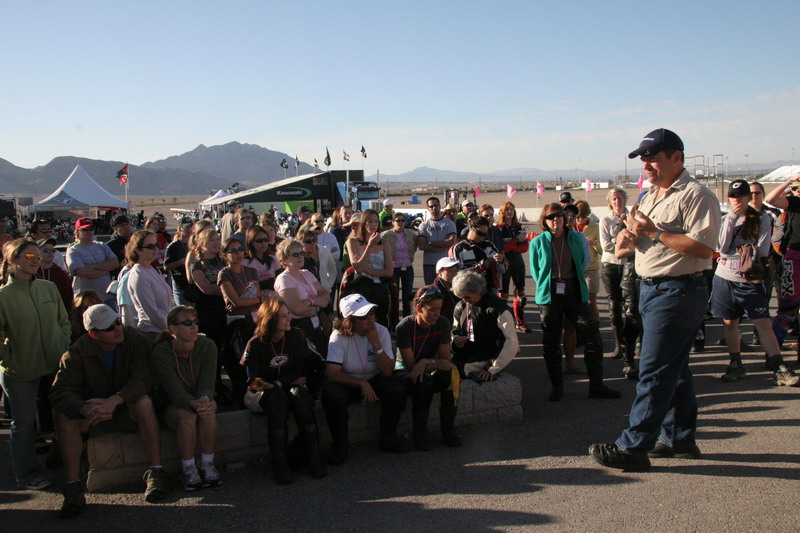 For the future, Bonnie would like to see more womens outreach programs not just in the United States, but in other countries as well. "There are so many women who have yet to find out they have a passion for motorcycling. I thank my lucky stars for being able to work in such a wonderful industry."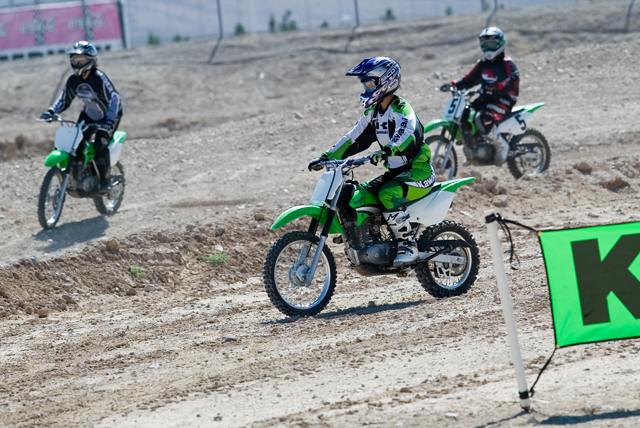 Femmoto 2007 will be held October 5-7 in Las Vegas, Nevada. Some of the events scheduled are a "bring your own bike" event on the track on Friday, and Dirt Bike School and bike demos on the street or track. Visit Sportbiketracktime.com for more on track days and Femmoto.com for more on the event.
For a video preview of Femmoto, visit WRNs Motorcycle Lifestyle Videos by clicking here.
Diane Ortiz is president of the Big Apple Motorcycle School in New York and a feature writer for WRN. She can be reached at Diane@BigAppleMotorcycleSchool.com.