View our list of National amp; Regional Riding Clubs to find a women-only riding club in your area.

In October 2011 Kathleen Sloan—aka HBC ("Hot Biker Chick")—participated in a Michigan bike run benefitting a local fund for firefighters. She soon found herself smack dab in the middle of a pack of 400 bikers flanked by
a fire truck
. On the sides of the road, crowds of people waved flags, cheered, and gave the riders the thumbs up. The sights and sounds brought her to tears.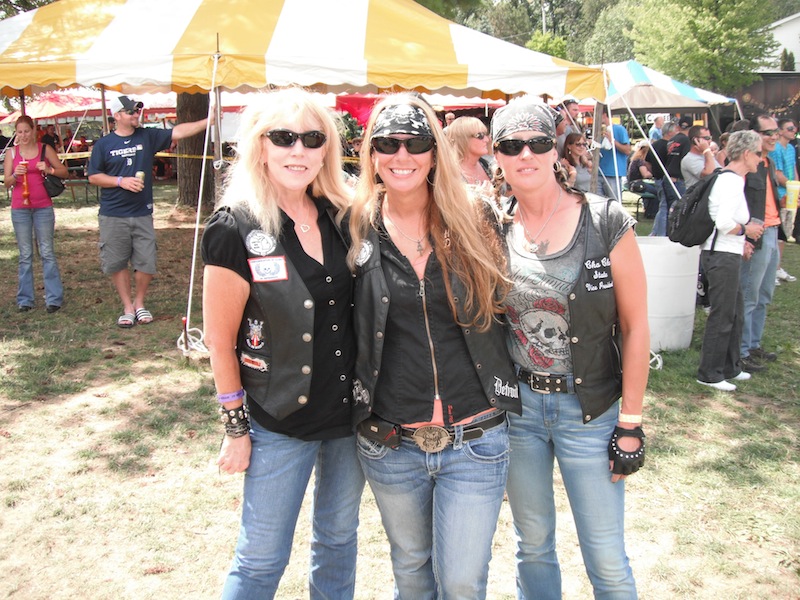 After the ride, she spoke to a friend about recapturing some of that excitement by starting a women-only motorcycle riding club. And so Guilty Girlz Michigan RC was born. Kathleen chose the name Guilty Girlz based on what would become our club's credo:
We are not ashamed of the bike we ride
We are not ashamed of who we ride with
We are not ashamed of who we do it with
We are not ashamed of what we are doing
But we are guilty as hell on the road ahead of us!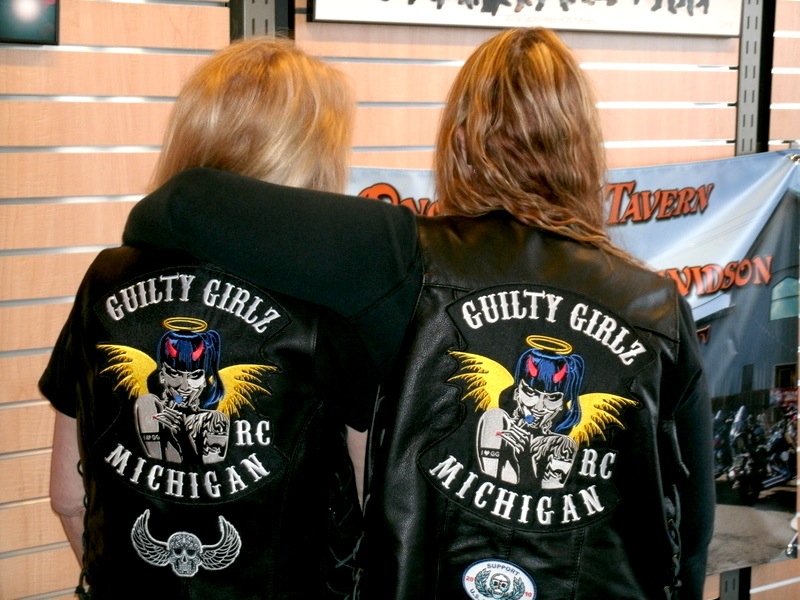 In less than two years, Guilty Girlz has established five chapters in Michigan (Lansing, Mt. Pleasant, Tecumseh, Grand Rapids and Detroit) and one in Ohio. The women in our club come from all walks of life—professionals, business women, tradeswomen, moms—but we are motorcycle enthusiasts all. We believe in a strong sisterhood where members support each other and have each other's backs, but our group is also decidedly drama-free.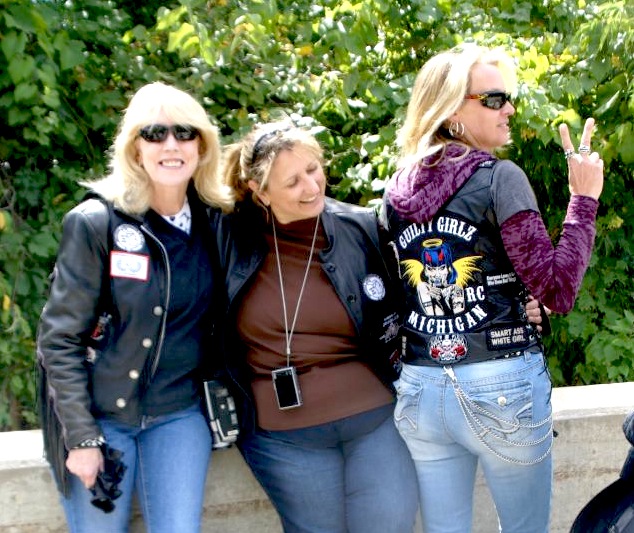 Riding in a pack of Guilty Girlz is exhilarating—the thunder of the machines, the feeling of pure bliss. Our bylaws prohibit alcohol or illegal drugs while riding, as we want everyone to ride safe. We put family first, and family members are included in our activities. We also understand women have many commitments they must attend to. Having a life is allowed.
Guilty Girlz is the only women's club to be a member of the Michigan Confederation of Motorcycles Association (MCOC). The MCOC is a male-dominated organization, but the men have graciously made a place for us. We want to do this right, because we're making history here in Michigan and intend to show that women can run a strong club, too. It's been a very interesting learning experience.
Members of the Fowlerville (left) and Lansing (right) chapters of Guilty Girlz.
Our goals as a club are to continue mentoring new women riders and to
participate in charity runs
for organizations that help people, animals, and communities in need. The dream of the members of Guilty Girlz is to have a respected women's club that we can pass down through generations of women. Little girls with a twinkle in their eye who point at us and yell, "Motorcycle girl!" are our inspiration. It would be amazing to have sisters of the Guilty Girlz
in all states
.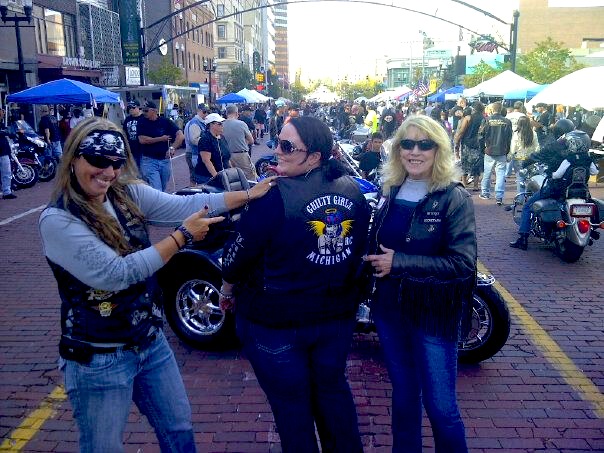 We'd love to see our club grow nationally throughout the United States, and we are looking for women who'd like to belong to a riding club that fits the Guilty Girlz persona. If you feel this club is for you, please visit the Guilty Girlz website.
Bev "Wings" Brown is the state secretary of Guilty Girlz RC. Want to see your riding club profile on Women Riders Now (WRN)? Send us an email following our Reader Stories guidelines.
Related Articles
How to Start a Womens Motorcycle Riding Club