To celebrate October as Breast Cancer Awareness Month, we are spotlighting WRN advertisers offering pink or pink ribbon related products donating a portion of proceeds to breast cancer related charities.
GearUpHelmets.com is offering the XTS Ride Pink half helmet from Vega and is donating proceeds to the Susan G. Komen Breast Cancer Foundation.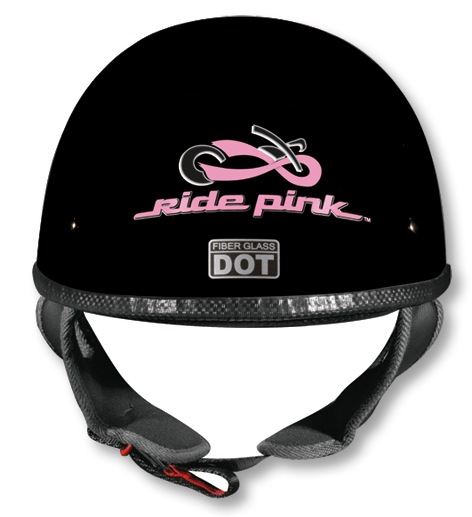 The helmet meets DOT standards and is made of a fiberglass shell; interior is made with a Wick-Dri absorbent fabric. Generous sizing from 2XS to 2XL. Visit GearUpHelmets.com for more info and to order.
Ride the Pink Ribbon Road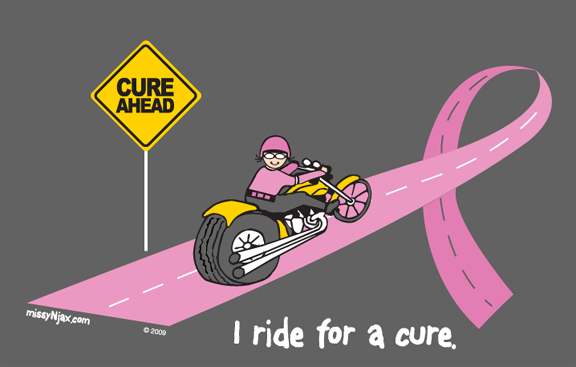 Motorcyclists often refer to great riding roads as a ribbon of road describing incredible hills and turns that lay ahead that look like a ribbon. Missynjax, a women's t-shirt and gifts company, is offering a shirt design with the breast cancer pink ribbon as the road with the saying, "I ride for a cure," and a yellow caution sign that reads "Cure ahead."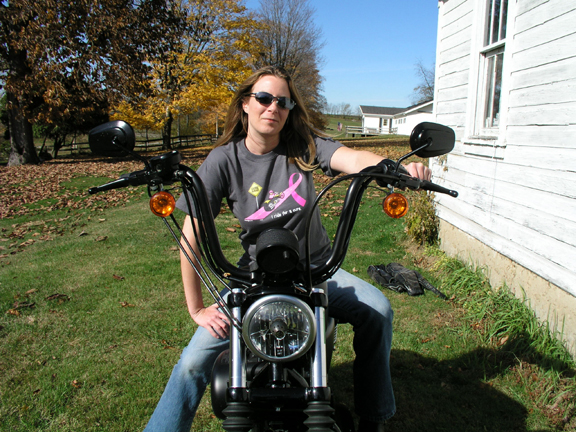 Styles available are crew neck and tank top with sizes from S to XL. Visit Missynjax.com for more info and to order.
Related Articles