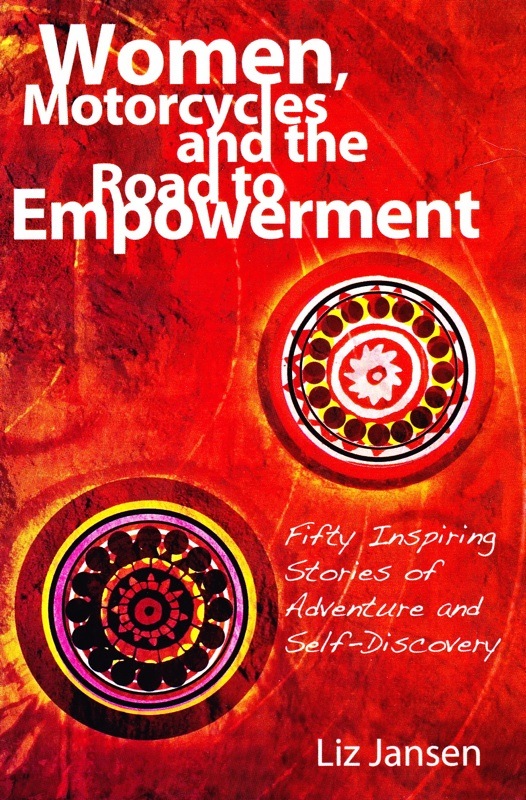 Let me start by saying that my review of "Women, Motorcycles and the Road to Empowerment" may be biased because I am included in the book, but this is the first women's motorcycling book I have agreed to be a part of because I felt author Liz Jansen had a vision and purpose for serving the greater community of women.
Women riders will get a lot from and be inspired by these 50 stories of adventure and self-discovery, but you don't have to be a rider to glean something from this well-thought-out read. The 272–page softcover book provides a look into the minds of 50 influential female motorcyclists, so anyone desiring to learn more about this powerful demographic (such as owners of motorcycle-related businesses) will want to read this book.
In 10 different sections each containing profiles of women whose experiences illustrate the section's theme, Liz weaves her own story of getting real with herself after a failed marriage and other personal disappointments. The 10 section titles are as follows: How Motorcycling Empowers Us, Perceptions on Power, Chariots of Change, Getting Past Go, Dealing with the Unexpected, Connecting with Spirit, Discovering and Using Your Personal Power, Leading With Your Heart, Sharing the Legacy, and Riding Your Own Ride.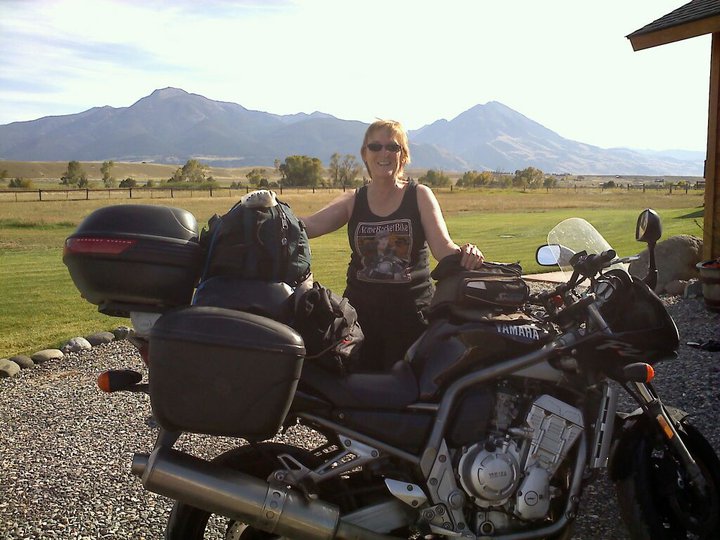 My experiences are included in the "Riding Your Own Ride" section. I share my thoughts on women and motorcycling as I've observed them over the last 13 years from my front-row seat to the growth of women in the sport and their resulting impact. You'll also hear from other well-known women riders, including solo adventurer and author Carla King; movie stuntwoman Debbie Evans Leavitt, solo adventurer, author and speaker Lois Pryce; AMA Marketing Manager and AMA Women amp; Motorcycling Conference Coordinator Tigra Tsujukawa; Women's Motorcyclist Foundation cofounder and pioneering rider Sue Slate; land speed record holder Leslie Porterfield; and many other influential women in motorcycling. Because Liz is Canadian, many of the women featured are Canadian as well, and I found it exciting to read about the female movers and shakers on the other side of the border.
Heres an excerpt taken from the book's press release that I think sums it up well:
Powerful people are usually defined by status, accomplishments, titles or accumulation of material possessions. These illusions can cause us to lose sight of our own power and who we are. The book illustrates how pushing our limits:
offers ingredients such as adventure, community, freedom and independence, which satisfy our soul and reacquaint us with our power.

highlights fears that prevent us from becoming all we can be because of notions based on cultural training, opinions of others, physical requirements and fear of failure.

brings unimaginable rewards in all areas of our life when we accept, embrace and move beyond our limits.

"Women, Motorcycles and the Road to Empowerment" is priced at $19.95, but you can order at a discount from Amazon and Barnes amp; Noble. The book will also be available as a digital version to download onto e-readers sometime before Christmas. If you'd like a signed copy, you can order from Liz's Web site and receive 25 percent off the list price if you order by December 5. You can read an excerpt at that link as well. To learn more about Liz, visit LizJansen.com.
Related Articles
Book Review: "Live Full Throttle"