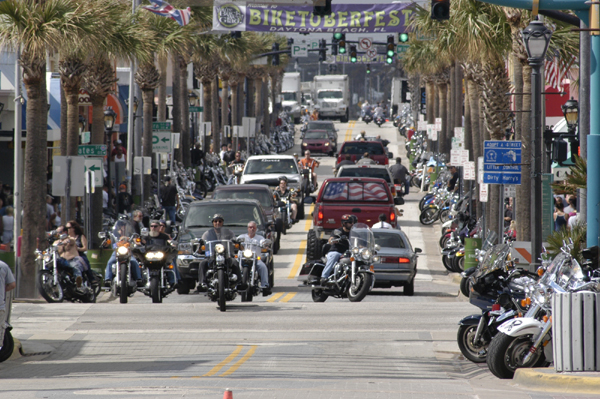 Biketoberfest is considered one of the top 20 events occurring in its 12-state region according to The Southeast Tourism Society. This years Biketoberfest is set for October 18-21.
Established in 1992 with the goal of attracting visitors to the Daytona Beach area during the fall value season, Biketoberfest has quickly grown into one of Americas most recognized motorcycle events. The festival is a fun-filled weekend featuring motorcycle events throughout the county, including popular street festivals throughout the region, charity rides, concerts, expos and other motorcycle-related activities.
"The Top 20 Events program represents the best festivals the Southeast has to offer," said Janet Kersey, Executive Vice President/COO for the Daytona Beach Area Convention amp; Visitors Bureau and the "birth mother" of Biketoberfest. "Events that win this honor benefit from the widespread exposure and prestige that being named a Top 20 Event affords."
Since 1985, Southeast Tourism Society has published the Top 20 Events list. Each month, the Society selects 20 outstanding events and promotes them via more than 300 newspapers, magazines, and broadcast stations, as well as in 125 AAA publications. As a result, honored events benefit from widespread publicity they might not otherwise receive. STS Top 20 Events are also published on the Southeast Tourism Society Web site at EscapetotheSoutheast.com. For more information on Biketoberfest 2007, visit Biketoberfest.org.