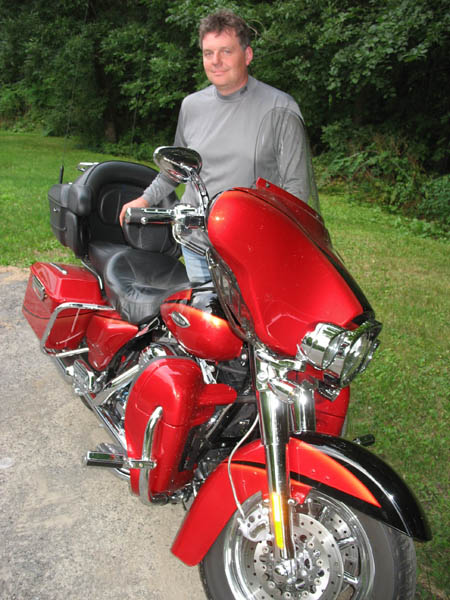 Motorcycle safety advocate Don Gomo is the recipient of this years "Outstanding Motorcycle Safety Award," presented by the Motorcycle Safety Foundation (MSF). Every year, based on nominations submitted by the training community, the MSF recognizes individuals, groups, businesses, military services, and state programs for outstanding contributions to motorcycle safety in the United States.
Don is a MSF RiderCoach in New York and has 35 years of riding under his belt. He writes the "Safety Skills" for American Iron magazine and speaks to groups of riders on a regular basis about safe riding. "As demands upon the rider education community grow, the MSF desires to acknowledge those outstanding contributors whose accomplishments exemplify the spirit and intent of rider education," said MSF President Tim Buche. "Please join us in recognizing this years true leaders and role models in motorcycle safety, education, and public awareness."
Since 1973, the MSF has set internationally recognized standards that promote the safety of motorcyclists with rider education courses, operator licensing tests and public information programs. Nominees are carefully reviewed and judged within their respective categories by a panel of motorcycle safety professionals. The MSF is appreciative of the hard work and commitment and commends the dedication it took Don Gomo to earn this achievement. Don runs a Web site, SkilledRider.com providing safety information for motorcyclists.