Custom motorcycle builder Athena Ransom will soon be swapping homes and families in a future episode of ABC TVs "Wife Swap."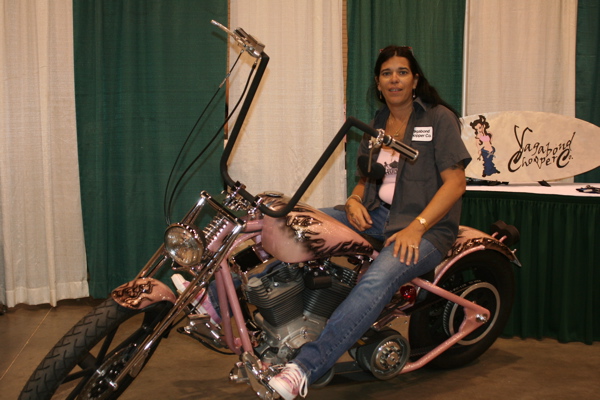 After a nationwide search for a biker woman and her family, producers from ABC TVs "Wife Swap" picked Athena, her husband, Don, and their three children to be part of the realty show that swaps wives with another family for a week.
Athena and Don, owners of Vagabond Chopper Company in Deerfield Beach, Florida, were chosen among hundreds of entries. "Sure were nervous having our lives shown on national television, but it will be great exposure for our shop," says Athena.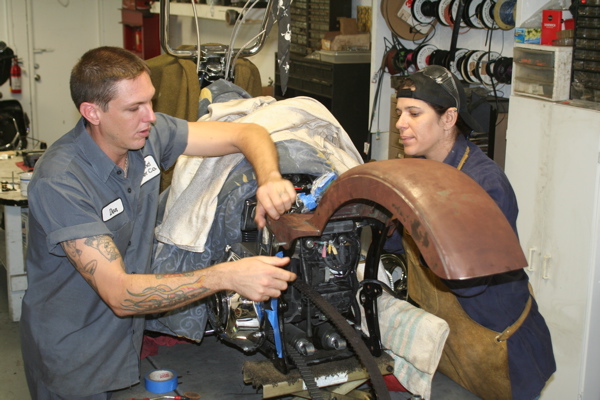 Athena grew up around motorcycles and opened her own custom bike and service shop in 2004. Filming for the one-hour episode will take place in February with the show slated to air later this season. An article on Athena and the pink bike she built (pictured above) will be featured in an upcoming issue of American Iron magazine.
Athena was also part of the first all-womens bike build last summer where six female mechanics built a motorcycle in record time before a live audience. Another all-womens bike build will take place at Daytona Bike Week this year with Athena spearheading the effort. The bike will be auctioned off for a breast cancer research charity. WomenRidersNow.com will post details as they become available.