Betsy Huelskamp rose to national recognition in the motorcycle industry when she appeared on "Motorcycle Women," a documentary that aired on the Discovery Channel in 2003. Betsy led a pack of five women on motorcycles as they rode through several states, inspiring other women to take up two wheels. In her larger-than-life yet down-to-earth way, Betsy captured the hearts of riders everywhere who dream of living life on their own terms like Betsy does every day.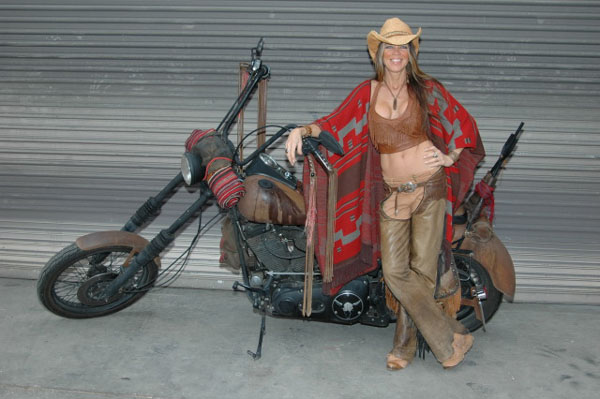 Long before she was cast in the Discovery Channel documentary, Betsy was, and still is, a fixture on the Southern California Harley-Davidson motorcycle scene. On weekends, she can be found riding her customized Harley-Davidson Softail through the canyons surrounding Los Angeles and hanging out at places like the Rock Store and the Sagebrush Cantina. Those whove been attending Sturgis for the last 20 years may recognize Betsy from seeing her ride down Main Street. Shes hard to miss on her raked and rusted chopper Softail wearing fringed outfits that always attract cameras and crowds.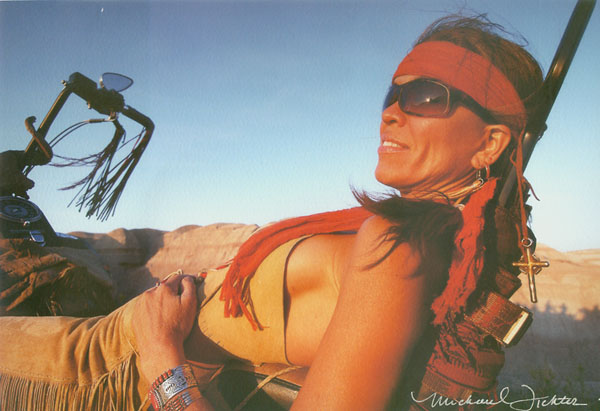 Im fortunate to call Betsy my best friend for the last 12 years. We were doing "girl rides" (as some of the newer riders like to call them) long before women riders were considered, well, "women riders." Back in 1997, we took our first long road trip together from Los Angeles to Sturgis and have been creating magnificient motorcycling memories ever since.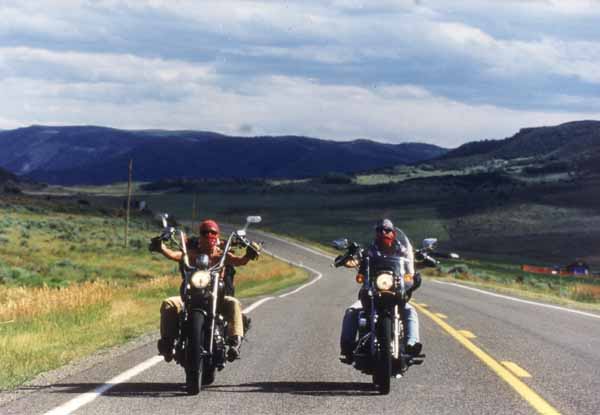 On paper, Betsy and I are complete opposites. I have a savings account; Betsy lives paycheck to paycheck. I have a mostly stock Harley I make sure is taken care of by following the recommended maintenance service schedule. Betsy has a special construction motorcycle that shes let every mechanic in L.A. get his hands on at one time or another. I have a secure career; Betsy works at whatever drops in her lap that day. I camp at KOAs. Betsy climbs mountains in third-world countries.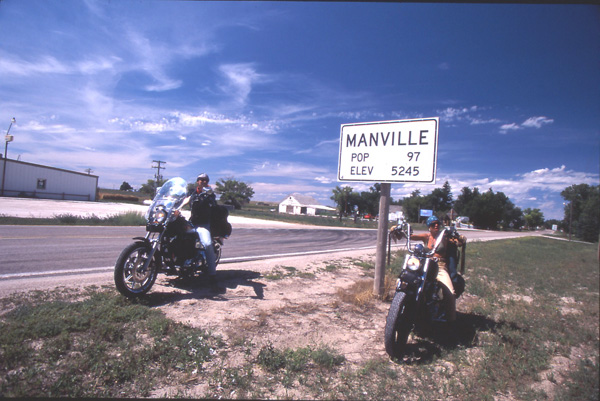 With all our differences, we are the closest of friends with motorcycling at the core. I am excited to have Betsy as part of WomenRidersNow.com writing essays and stories from her unique point of view.
To see more of Betsy, visit her Web site at BetsyHuelskamp.com.