Wow. The holidays come, and the holidays go. The Lord gives, and he takes away. Its a seemingly chaotic blur going on around us through the holidays. Busy people with too much to do, with too little time and too little resources are all angrily fighting for parking spaces. The days are cold and short on sunshine. Cold and flu season sets in while everyone eats, drinks, parties, and shops their way through the madness.
This past year has been a challenging one for most people in America. Our nations economy has had a bizarre effect on the "mood" of our land. The evening news is all about war, natural disaster, and recession. It trickles down around us and results in depression, addiction, illness, death, and turmoil in relationships. I cannot remember a time in my life where I saw so much sadness and despair all around me.
Its impossible not to wonder why? Why do we suffer? Why do we die? Why do bad things happen to good people? Why does everything good have to come to an end? What is the purpose of life and love if all things must come to an end? And why are we so tortured by the impermanence of things when we know that impermanence is inevitable? Like it or not, it is a part of the process.
I got a funny response to a holiday letter I sent out to the producer of the "Everest" show I was in. [Editors note: Click here to learn more about that show.] He is a British man with a quirky sense of humor, and his New Years wish for me was to find a good pub! Apparently he thinks I think about things too much and take things a little too seriously. His letter totally made me laugh because I do constantly hunger for the meaning of things especially at Christmas time when I write the letter reflecting about everything I did in the past year, and at New Years where I resolve the things Id like to do or change in the year to come.
Why do the holidays have this kind of effect on some of us? God gave us his only son so that our sins may be forgiven. We celebrate the day of his birth by giving gifts to the people we love. But Jesus Christ was our gift and this gift was the example he gave us of simply living, giving, and loving in the purest form our world has ever known. What would Jesus do? We all know the answer to that question no matter what we apply it to. He would take the higher road. He would choose light over dark, right over wrong and kind over evil.
Jesus might even ride a Harley, and he would definitely appreciate toy runs. Absolutely nothing warms my heart more than seeing a big, burly, hairy biker man bringing toys on the back of his Harley down to the Fred Jordan Mission on skid row in Los Angeles. Boys and girls sleep overnight on the sidewalk with their families for a mile down and around the city blocks just to pick out one toy from the heaps of gifts brought there by the bikers.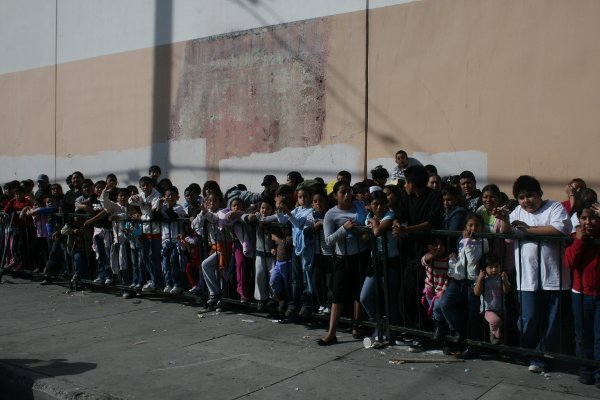 Toy rides are always in December, so they are usually weather challenged. Even when the sun is shining, 40 or 50 degrees on your motorcycle is less than desirable. I went on two toy rides this year, and both had rain predicted for the day. Its hard enough to get your friends together for a beautiful day of riding, let alone a cold, potentially rainy day. Then we had a week of fires in Southern California leaving the air thick with smoke on one of the weekends; it was so smoky many freeways were closed.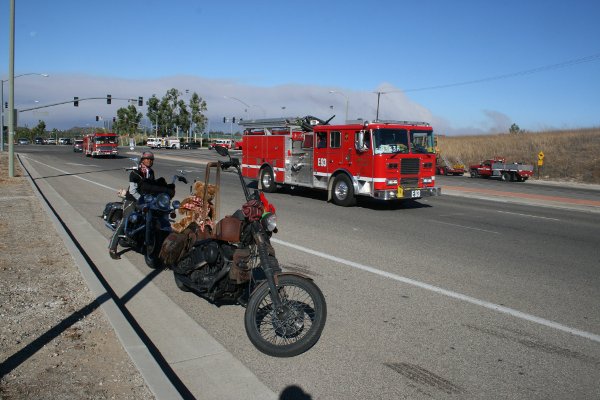 But despite the possible hazards and temperatures, there is always a group of determined bikers that rise to the occasion which is a very special thing, because those kids are showing up for their toys come rain or shine, you can count on that. I talked to the first couple that had gotten the front spot in the pack of motorcycles. I commended them on how cold it must have been to get up that early to get that front place in line. With a warm smile the woman replied, "Well its not really about us, is it?" She was right. Its not.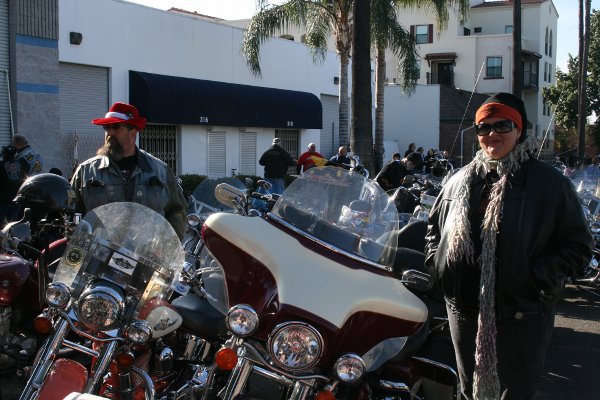 Walking from where I had to park my bike a few blocks away on skid row, I first had to pass dozens of homeless men and women sleeping on the sidewalk on boxes or dirty blankets. Then there is the mob scene line of adorable kids and their parents yelling to me as I pass. "Hey, can I have the skateboard? Please, please lady, give the skateboard to me!" I did want to give it to the cutest little girl who asked me so quietly. Looking at all of this makes you feel like your one toy is so insignificant. These people dont need one toy. They need food, blankets and clothes; sometimes they need a home.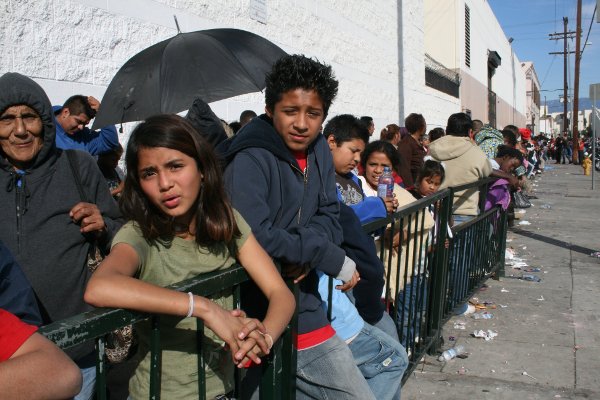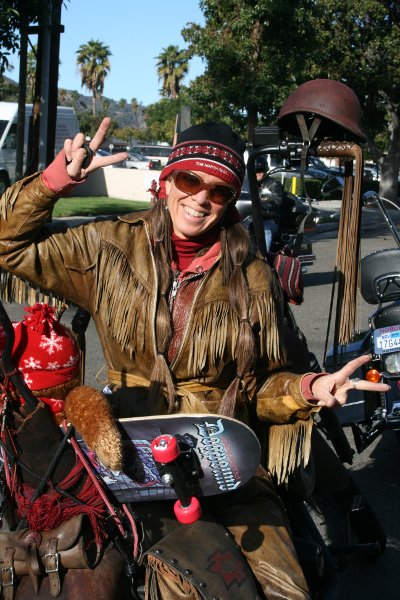 But they certainly are happy to pick the one toy they do get. There is a "token" security guard by the exit to check every child to make sure he or she is leaving with only one toy. Even moms with strollers didnt escape the security check. Many were found with a toy hidden under jackets and in pockets. Because there are so many children waiting for just one toy, security enforces the "one toy" rule to even the most irresistible faces.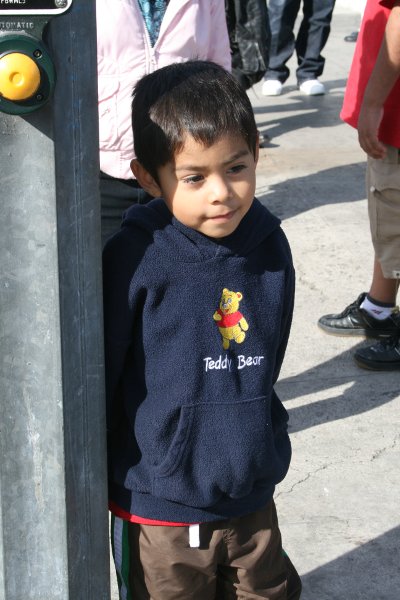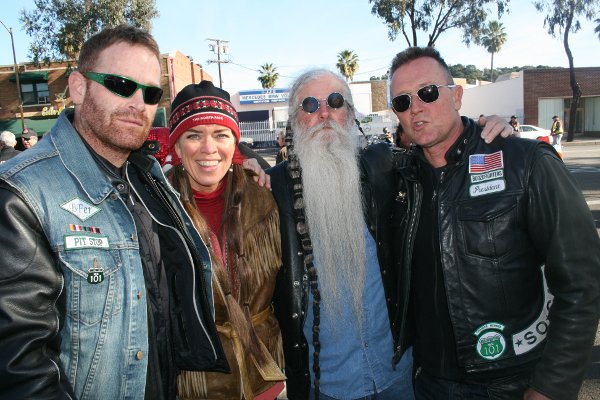 The Boozefighters and their president, actor Robert Patrick, were responsible for organizing the gifts and handing them out in an organized manner, which is no easy task among the crowds and mayhem. Kids are let in a few at a time. Then they race up and down the isles looking for the perfect toy.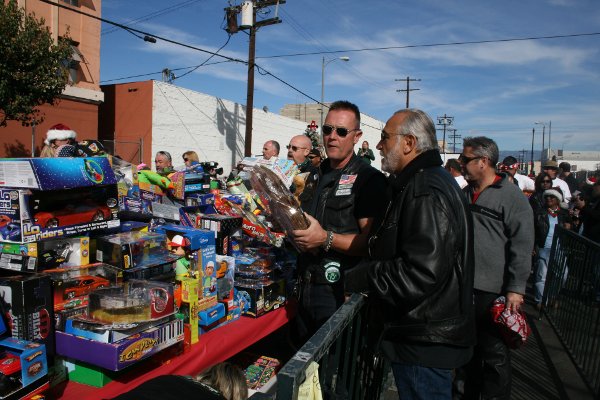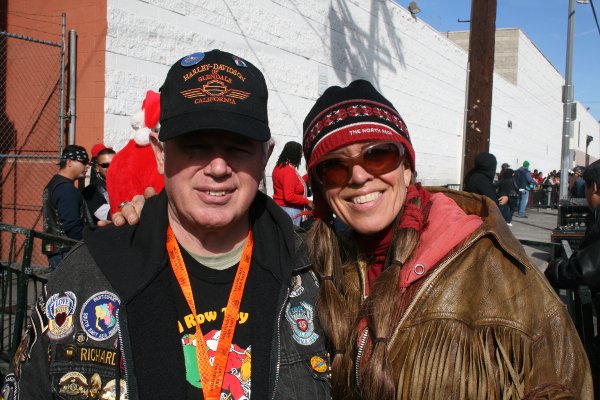 Both the Toy Ride from Harley-Davidson of Glendale to the Fred Jordan Mission, and the 1st Annual Toy Ride that left out of Cooks Corner in Orange County landed on perfect California sunny days almost as if God opened the clouds, because the Cooks ride was in the midst of the fires, and the Glendale ride was in the midst of very heavy rains. The temps were still cool so the turnouts were not huge, but both were successful rides providing lots of toys for kids who loved and deserved them.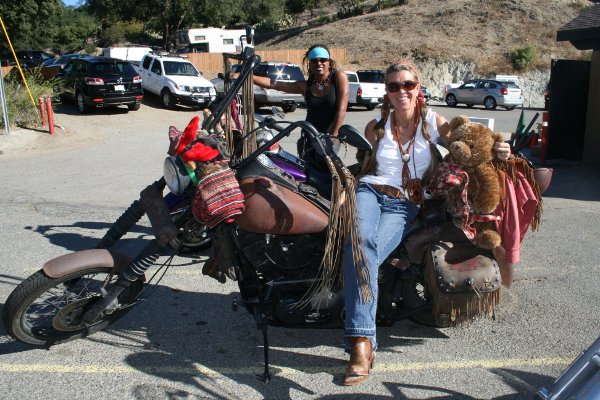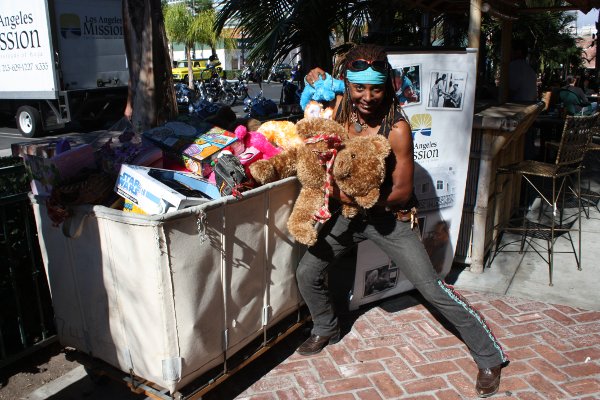 My buddy Gevin joined me for the toy ride that went from Cooks Corner to Original Mikes restaurant in Orange County. That ride was hosted by local rider Kathy Hurwitz and some of her friends. They hope the event will grow in the years to come. Both places were fun bike hangouts. I had forgotten how exciting the back roads around Cooks Corner are. All of us riders basked in the sun while enjoying some spectacular riding that day. But mostly we had the satisfaction of helping out a little in a world that needs a whole lot.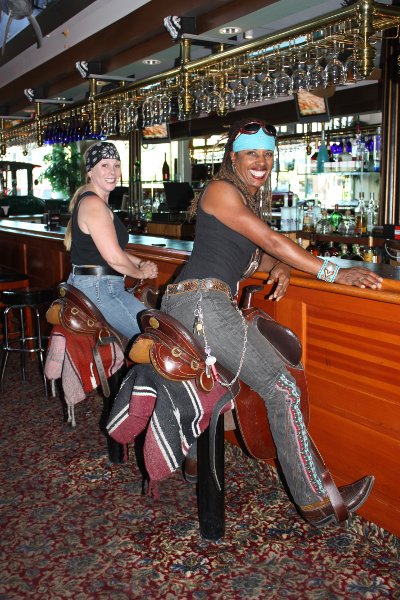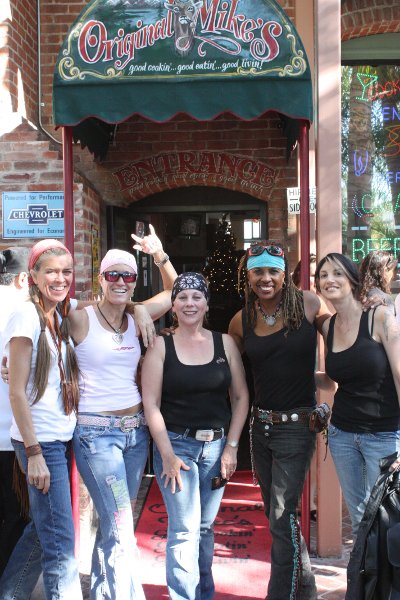 To read more about Betsy, visit her Web site atBetsyHuelskamp.com.